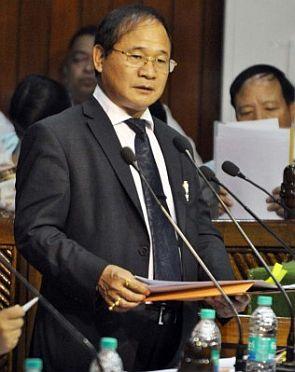 Arunachal Pradesh assembly was late Thursday night dissolved by Governor Lt Gen (Retd) Nirbhay Sharma on the recommendation of the state cabinet, which demanded holding of state elections along with Lok Sabha polls next month.
The cabinet chaired by Chief Minister Nabam Tuki recommended the dissolution of the assembly demanding simultaneous state elections along with the Lok Sabha polls.
"The Cabinet favours simultaneous Assembly polls along with Lok Sabha poll on April 9 to minimise election expenditure, which comes roughly around Rs 70 crore," Chief Secretary Ramesh Negi told PTI.

The Lok Sabha election in Arunachal Pradesh would be held on April 9 and a notification in this regard would be issued on March 15.
The Governor would send the recommendation to the Election Commission for its consideration, Raj Bhawan sources said, adding that the announcement of simultaneous state polls has to be made before March 15.
The 60-member assembly has 55 Congress members, 3 of BJP, one of People's Party of Arunachal and an independent.

Image: Chief Minister Nabam Tuki