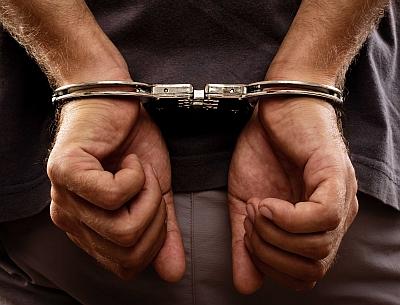 Suspected Al Qaeda terrorist Abdur Rahman, who was arrested from Cuttack on December 16, was asked to recruit young boys to work for terror organisations, a senior police official said on Sunday.
"In Bangalore, Abdur Rehman had met Mohammed Asif, who was arrested from Delhi. Earlier, Asif had received a message from a Pakistani al-Qaeda co-ordinator in which he had been asked to discuss with Rahman for recruitments," Commissioner of Police R P Sharma told reporters in Bhubaneshwar.
Asif, 41, is believed to be one of the founding members and the Indian head (amir) of al-Qaeda in the Indian sub-continent's motivation, recruitment and training wing. AQIS is an affiliate body of Al Qaeda.
Asked whether Rahman had actually recruited anyone from Odisha, Sharma said, "A police team will soon leave for Jharkhand to verify from the students of madrasa illegally run by Rahman."
Sharma said though Rahman was located in Cuttack, he frequently visited Ranchi and Jamshedpur in Jharkhand.
"Any indoctrination of radical ideas of pupils coming from Jharkhand to the madrasa and facilitating any recruitment through the Islamic seminary would be investigated," Sharma said.
Sharma said that another team led by an ACP rank officer would leave for Delhi on Monday to coordinate with the special cell of Delhi police. The team would collect information about Rahman's foreign link and financial transaction.
Meanwhile, the state government has shut down Rahman's illegal madrasa and sent back students to their respective houses. Two teachers of the madrasa had been interrogated by police at Jagatpur police station.