'There is a lot of support for the work we do,' says Arnab Goswami.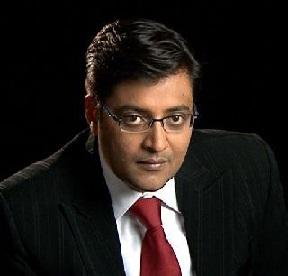 Arnab Goswami, the anchor of the NewsHour show on the Times Now television news channel, has been granted 'Y' class security by the Government of India.
As Rediff.com reported on Monday, October 17, military intelligence alerted the government to perceived threats emanating from Pakistan to Times Now Editor-in-Chief Goswami.
Two terrorist organisations in Pakistan, military intelligence learnt, had detailed information about Goswami's movements in Mumbai.
An eight page transcript of conversations in Urdu was provided by military intelligence to the Union home ministry in New Delhi.
A joint secretary in the home ministry had requested Maharashtra's director general of police to assign 20 policemen to guard Goswami around the clock.
Policemen will be stationed at Goswami's home and office. All visitors will undergo a comprehensive security check before they meet the news anchor.
So is Arnab fazed by the terror threats?
"There is no need to worry," Goswami told Subhash K Jha.
"There is a lot of support for the work we do," he said. "Public support and goodwill is what matters the most."
"In many ways, it is the best security blanket that I can get."