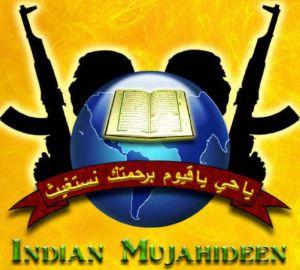 The Delhi Police on Friday filed a charge sheet in a court against suspected top Indian Mujahideen operatives Tehsin Akhtar, Zia-Ur-Rahman and three others for allegedly setting up an illegal arms factory in the national capital from where a huge quantity of arms and ammunition were recovered.
Special Cell of Delhi Police filed the supplementary charge sheet in the court of Additional Sessions Judge Reetesh Singh against Akhtar, Pakistani national Zia-Ur-Rahman alias Waqas, Mohd Maroof, Wakar Azhar and Mohd Saqib Ansari.
These accused have been named in the charge sheet for the offences under various sections of the Indian Penal Code and under the provisions of the Unlawful Activities (Prevention) Act.
The court has now fixed the matter for August 21.
The police had earlier charge sheeted IM chief Yasin Bhatkal, his aide Assadullah Akhtar and various others, including alleged IM operative Quateel Siddiqui who had died inside Pune's Yerawada central jail in June 8, 2012, in connection with the case.
The special cell, in its charge sheet, alleged that these accused had set up the arms manufacturing factory in Meer Vihar area of Nangloi in Outer Delhi for manufacturing arms and ammunition to carry out terrorist activities in Delhi and other parts of the country.
It claimed that a huge quantity of improvised explosive devices, explosives materials, arms and ammunition were recovered from the factory.
The police had in November 2011, busted the factory located in Meer Vihar area and several alleged IM suspects were arrested.
Police had earlier said the weapons manufacturing unit had elaborate equipment like moulding, cutting, assembly drilling and grinding machines besides explosives and rocket launchers.
Akhtar was arrested from near Kakarvitta Indo-Nepal border in Darjeeling district of West Bengal on March 25 this year.
Waqas was arrested outside Ajmer railway station on March 22 and his three associates -- Maroof, Azhar, both residents of Jaipur, and Ansari, a resident of Jodhpur, were arrested by the police on March 23 and thereafter brought to Delhi.
The National Investigation Agency had arrested Bhatkal, wanted in over 40 terror cases and carrying a reward of Rs 35 lakh, and Akhtar from the Indo-Nepal border on the night of August 28 last year.