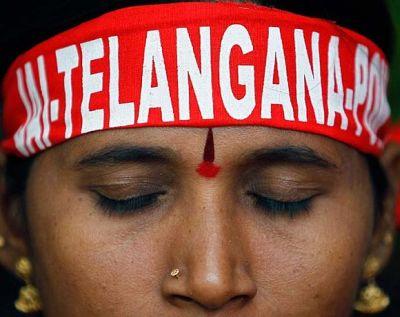 The President of India is expected to grant the Andhra Pradesh assembly another week to debate the bill creating the new state of Telangana. The deadline ends on Thursday.
The Seema-Andhra leaders had sought four more weeks, but their demand will be turned down and only a week's extension will be granted, sources told Rediff.com.
The Telangana leaders are not amused and accuse their counterparts in Seema-Andhra of trying to delay the issue. "We were told that the bill, after the President's assent, will be placed before a special session of Parliament in February," says Madhu Yaski Goud, a senior member of Parliament from Telangana. However, the Congress will not go back on its word and Telangana will be formed before the general elections, he pointed out.
Meanwhile, the Seema-Andhra leaders are planning to approach the courts after the deadline ends and after the President's assent, stating the decision goes against the majority view. Although the rules do not mandate that the assembly's view is considered before the bifurcation of the state, the leaders feel that the precedent set in other cases should come into play here, too.
Chief Minister Kiran Kumar Reddy, who says that Telangana will never be formed under him, is under pressure from his colleagues to quit and launch a new party. They have even put out banners in Seema-Andhra indicating this. However, Kiran Reddy is not ready to float a party yet, and will wait till February-end to see which way the wind blows.