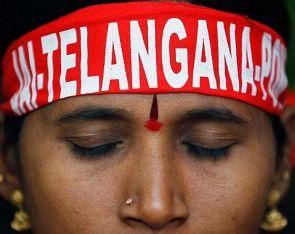 Discussion on the draft Bill for the formation of separate Telangana, could not be taken up in Andhra Pradesh Assembly today as MLAs from coastal Andhra and Rayalaseema opposed to the move and did not allow the proceedings, due to which the House was adjourned for the day.
Telugu Desam Party and YSR Congress legislators from Seemaandhra stayed in the Well of the House, raising slogans against the Andhra Pradesh Reorganisation Bill-2013 demanding that the House first pass a resolution opposing the proposed bifurcation of the state.
Speaker Nadendla Manohar rejected the adjournment motions moved by TDP, YSRC and CPI on the bifurcation issue and at once adjourned the proceedings for an hour.
When the House reassembled after a 75-minute break, noisy scenes continued, forcing the Speaker to adjourn the proceedings for another hour the second time.
The draft Bill was tabled in the House on Monday and the Assembly Business Advisory Committee decided to take up debate from Wednesday.
The Speaker was supposed to announce the schedule for the debate in the House this morning, but that did not happen because of the din.