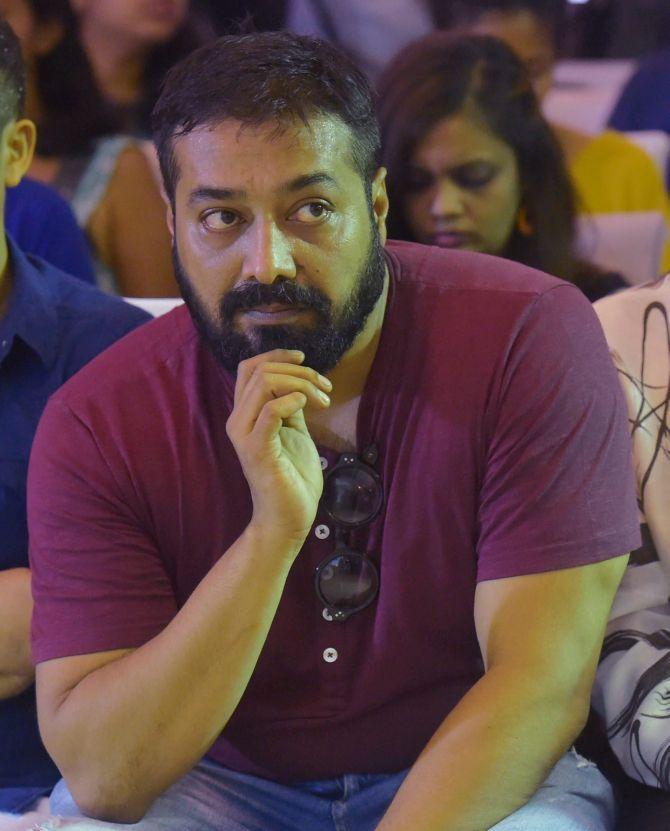 Filmmaker Anurag Kashyap, Alia Bhatt and Sidharth Malhotra have batted for the release of Ae Dil Hai Mushkil after a cinema owners association announced it would not release films with Pakistani actors in four states.
Taking to Twitter, Kashyap slammed Cinema Owners Exhibitors Association of India's decision not to release films starring actors from Pakistan, in Maharashtra, Gujarat, Karnataka and Goa, writing, 'The World must learn from us.. We solve all our problems by blaming it on movies and banning it..#ADHM. With you on this @karanjohar.'
The director further said in a series of tweets mentioning Prime Minister Narendra Modi:
'@narendramodi Sir you haven't yet said sorry for your trip to meet the Pakistani PM.. It was december 25th. Same time KJo was shooting ADHM? Why? (sic)'.
'@narendramodi Why is it that we have to face it while you can be silent??'
'@narendramodi And you actually diverted your trip on our tax money while the film shot then was on money on which someone here pays interest.'
'@narendramodi I am just trying to understand the situation because I am actually dumb and I don't get it. Sorry if you feel offended.'
'Btw Bharat Mata ki Jai Sir @narendramodi.'
Alia said she felt it is unfair to stall the release of a film. The actress, who is close to Johar, said she has seen bits of the movie and found it beautiful. "On a personal level I found the film very beautiful and I've seen bits of it. It is an emotional film. On the other level, as a proud resident of this country and as a privileged member of the industry, I feel whatever is happening with the film at this point is unfair," she said.
Actress Swara Bhaskar also slammed the recent development.
'Ban on #AeDilHaiMushkil good example of how cinema in India is vulnerable to all kinds of arbit rage & misguided passion of everyone...,' she tweeted.
'Instead of banning & boycotting films I wonder how many self proclaimed patriots make any real contribution benefiting our soldiers???' she said, rallying behind Johar
and wished him all the best for the film.
'@karanjohar here's wishing you strength! Keep calm & carry on all the way to box office #diwali I am going to take truckloads for #AeDilHaiMushkil,' she tweeted.
Meanwhile, countering Kashyap, director Madhur Bhandarkar said, "Whatever Anurag Kashyap said is wrong. Neither the BJP (Bharatiya Janata Party) nor the government issued any ban. It has become a trend to protest against Modiji."
The Shiv Sena also condemned Kashyap's stand and wondered whether the filmmaker was beyond all boundaries of the country.
"Today, the entire country is against Pakistan. Even the Theatre Owner's Association, many of the top most actors like Ajay Devgn has also supported the Army and India's stand. So, why is Anurag Kashyap being different? Is he beyond all boundaries of the country?" quipped Shiv Sena leader Manisha Kayande.
Whereas Nationalist Congress Party leader D P Tripathi said that no decent government would restrict the artistes from doing their jobs.
"Banning films, stopping them from release is very wrong. To restrict artistes from doing their jobs again is not justified. And I have said this since the beginning that any decent government would not taken such a step," said Tripathi.
-- With inputs from ANI