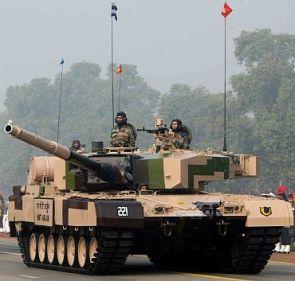 With the Defence Research and Development Organisation facing "bitter criticism" over delays in major projects like Light Combat Aircraft and the Arjun tank, Defence Minister A K Antony on Wednesday asked the research agency to complete its programmes within the prescribed time-limit.
Addressing a meeting of the parliamentary consultative committee of the defence ministry, Antony also said the DRDO should invest mainly in "critical and strategic" areas.
"Strongly urging the DRDO to complete its projects within the prescribed time-limits, Antony said DRDO should mainly concentrate on high-end research, particularly in critical and strategic areas," a defence ministry release said.

He said DRDO should invest more time and resources in fundamental research, lay more emphasis on major mission-mode programmes for armed forces and pool together resources and talent available in academic and other R&D institutions.

Government's assertion that DRDO should focus more on critical technologies came at a time when the research agency is facing criticism for producing juices and creams and delays in providing high-end technology to armed forces.
The MPs were "bitterly critical of delays in the development of Arjun, LCA and the Kaveri engine," the release said.
The DRDO is presently working on 532 projects including those relating to mission-mode, technology demonstrator and infrastructure facilities and they are in various stages of implementation.

"While some projects have been completed, others are in different stages of production and induction, as well as in stages of development and trial," the Ministry release said.
Speaking at the meeting, DRDO chief Avinash Chander said structural changes have been brought about from September 2 this year in the functioning of DRDO in line with the recommendations of the Rama Rao Committee Report for greater efficiency and accountability.