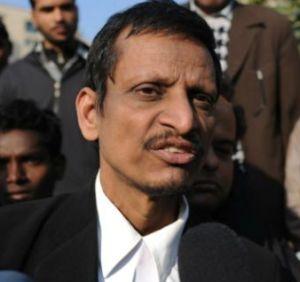 Bar Council of India Chairman Manan Kumar Mishra has termed "unwarranted" the alleged anti-women remarks of certain lawyers, including a defence counsel of the December 16 gangrape convict.
The BCI chairman, however, said the lawyers' body cannot initiate action on its own without any complaint.
"Unless and until the council gets a complaint in writing, we cannot initiate any action. Until now, we have not received any complaint in this regard.
"Once the complaint comes, we will examine that and only then we can do anything. Comments against women appear to be unwarranted, but we cannot do anything unless we get some complaint in this regard," he said.
Senior advocate Raju Ramchandran disagreed with the view of the BCI Chairman and said the bar council "has a duty to issue suo motu notice and ask for explanation" of the lawyers.
"It is not part of lawyers' professional duty to justify his client's conduct specially when it is a crime outside the court. Inside the court, it is a part of duty as a defence lawyer. Lawyers have the maximum latitude inside courtroom.
"You cannot justify a crime outside the court and what is more worrying is the mindset which is betrayed by these two lawyers," he said.
One of the defence lawyers of December 16 gangrape case, advocate M L Sharma, has reportedly given a statement reflecting gender bias.
"If you keep sweets on the street then dogs will come and eat them. Why did Nirbhaya's parents send her with anyone that late at night? He was not her boyfriend. Is it not the parents' responsibility to keep an eye on where she goes and with whom?" he was quoted as saying.
Sharma also reportedly said that such incidents are bound to happen if girls go out without proper security.