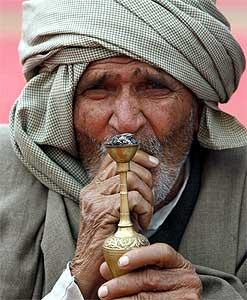 The nod for reservation for the Jat community in the central list of Other Backward Classes in nine states has been given despite the National Commission for Backward Classes opposing such a move.

The NCBC, whose views were sought by the Cabinet, had unanimously rejected the demand for reservation for Jats in the central list of OBCs, saying they were not socially and educationally backward communities.

Notwithstanding the rejection, the Cabinet on Sunday went ahead and granted OBC status for the community.

Earlier, the Cabinet had on December 19 referred the matter to the Commission for its advice.

According to an NCBC report sent to the government ahead of the Cabinet meeting, the NCBC had opined that the Jat community has not fulfilled the criteria and methodology for inclusion in the central list of OBCs with regard to social and educational backwardness.

"The Commission in view of the above findings has decided to tender the following advice to the Central Government ... Request for inclusion of 'JAT' caste/community in the Central List of OBCs for the states of (1) Haryana, (2) Gujarat, (3) NCT of Delhi, (4) Uttarakhand, (5) Uttar Pradesh, (6) Himachal Pradesh, (7) Rajasthan (Bharatpur & Dhaulpur Districts), (8) Madhya Pradesh and (9) Bihar be rejected as they are not socially and educationally backward communities," the report said.

In fact, this is the first time the government has overruled NCBC report as far as inclusion of communities in the central list of OBCs was concerned, NCBC sources claimed.

It is widely believed that the inclusion of Jats in the central list of OBCs would benefit the Congress electorally at a time when general elections are round the corner. An approximate number of nine crore Jats are living in these nine states and the decision would pave the way for the community members to avail benefits of reservation in central government jobs and central education institutions.
Image: A Jat man smokes during a meeting of the community ' Photograph: Reuters