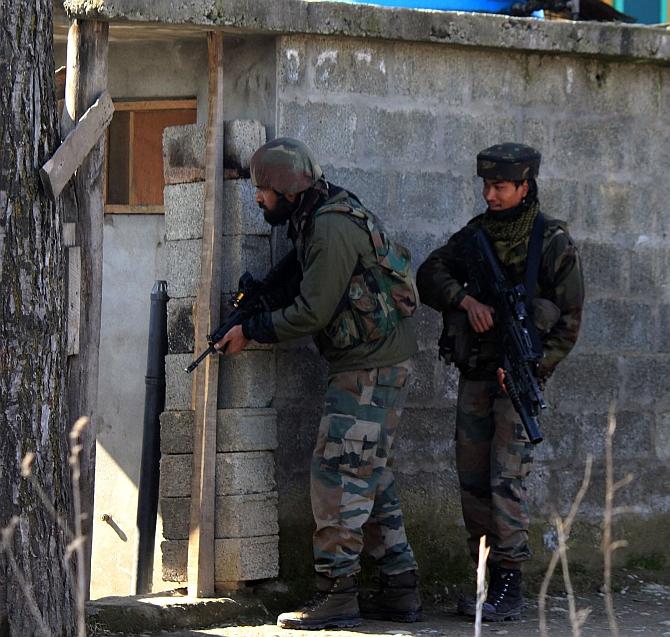 Trapped terrorists are using civilians as human shields, police said.
A woman was killed on Saturday morning after she was caught in an exchange of fire between security forces and terrorists during an operation in Anantnag district of Kashmir.
Tahira, 44, sustained injuries during the encounter and was rushed to the district hospital, but she could not be saved, officials said.
Security forces launched a cordon-and-search operation in Brenti-Batpora in Anantnag early on Saturday after they received information about the presence of four terrorists, including a top Lashkar-e-Tayyaba commander who was involved in the killing of six policemen last month, there, a police official said.
"Bashir Lakshari and three terrorists are trapped in the security forces cordon in village Brenti in Anantnag. The trapped ultras were involved in the killing of an SHO and five other policemen in Achabal area of south Kashmir on June 16," a police spokesman said.
He said the search operation turned into an encounter after the terrorists opened fire on security forces.
The police spokesman said the terrorists were using civilians as human shields and that efforts were on to rescue them.
The operation was still on.
On June 16, SHO Feroz Ahmed and five other policemen were killed on the outskirts of Anantnag district.
Representative image.