This Inauguration Day, when United States President Joe Biden was sworn in, was unlike anything seen before.
The ongoing COVID-19 pandemic and the recent violent insurrection at the Capitol heavily impacted the inauguration proceedings, as no crowds were allowed to fill the National Mall and no large post-ceremony celebrations took place.
Biden and Vice President Kamala Harris took their oaths of office.
Meanwhile, Donald Trump became the first US sitting president since 1869 to skip his successor's inauguration, even though it has been customary for the outgoing president to attend the inauguration ceremony.
However, outgoing US Vice President Mike Pence accepted the invite and attended the ceremony in support of the transition.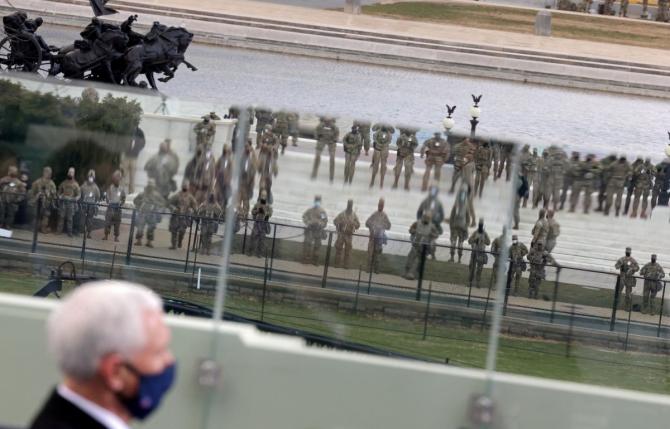 Meanwhile, the security restrictions around the inauguration were heavily tightened since a mob pro-Trump rioters attacked the Capitol on January 6. The Capitol complex is now witnessing the presence of thousands of National Guard members with multiple layers of tall security fences.
Most of the streets leading to and from the Capitol have been shut down, as is much of the city's downtown core, while several Metro stations and even multiple bridges connecting Virginia and the nation's capital will be closed today.