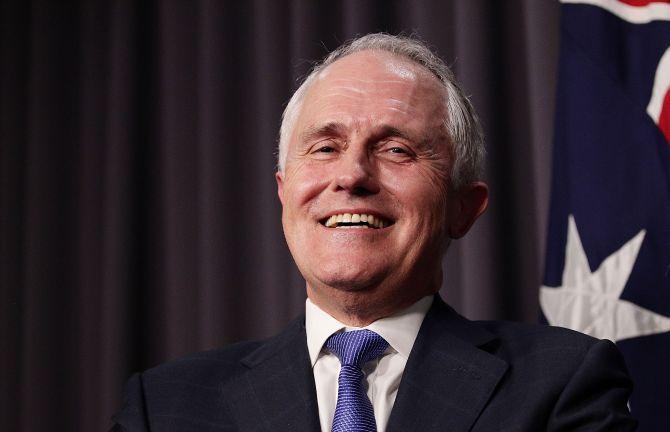 Prime Minister Malcolm Turnbull during House of Representatives question time at Parliament House in Canberra, Australia. Photograph: Getty Images/ Stefan Postles
Malcolm Turnbull became Australia's new prime minister when he was sworn on Tuesday, becoming the country's fifth premier in eight years, after an internal revolt within the ruling Liberal Party forced Tony Abbott to quit.
Also read: Malcolm Turnbull takes oath as Australia's new PM
Soon after he took his oath of office as the 29th prime minister of the country, the 60-year-old conservative leader swore to usher in a new style of consultative leadership to Australia.
Here are some interesting facts about the new prime minister from Down Under.
1. He's been a busy fella: Before entering politics Malcom Turnbull worked as a journalist, a barrister, a banker, a developer of shopping centres and a successful businessman. He was also a Rhodes Scholar as a student at Oxford.
2. Show me the money: He's the second richest man in the Australian parliament and until the 2013 election of billionaire Clive Palmer held the first place. He is a self-made man and, in 2010, Turnbull made the Business Review Weekly Rich 200 list with an estimated net worth of Australian dollar 186 million.
3. A separation: Turnbull's parents separated when he was nine years old. His mother moved to New Zealand. He stayed in Australia and was raised by his father.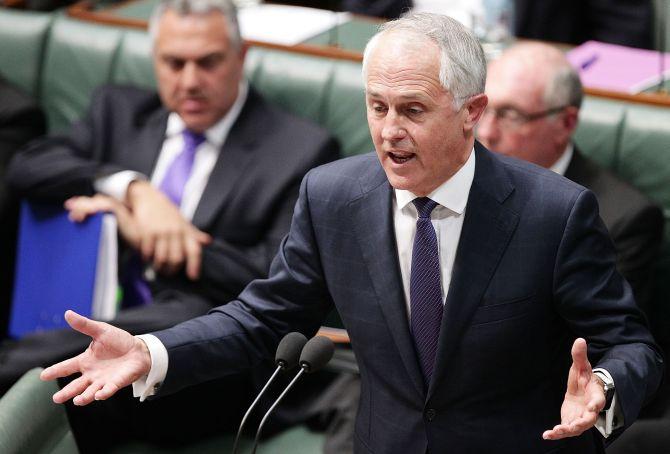 Malcolm Turnbull after winning the leadership ballot in Australia. Photograph: Getty Images/ Stefan Postles
4. Its no secret: Turnbull became internationally famous in 1986 with the Spycatcher case. He made headlines across the world by taking on, and beating, the UK government which was attempting to suppress the publication of the novel Spycatcher authored by retired MI5 spy Peter Wright.
5. The better half: Turnbull wed Lucy Hughes in 1980. Hughes was the first female Lord Mayor of Sydney from 2003 to 2004.
6. Type it out: Some years ago he nearly became a novelist. He helped finish a novel started by his late mother, Coral Lansbury, called Opium.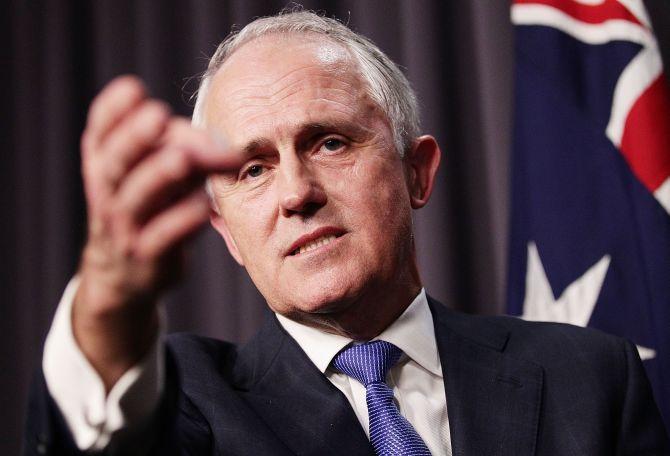 Malcolm Turnbull speaks to the media after winning the leadership ballot in Australia. Photograph: Getty Images/ Stefan Postles
7. Women's power: He wants more women in power. "Increasing the number of women in politics is not solely a 'women's issue' -- it is in the national interest for Australia to have access to 100 per cent of the nation's talent pool, regardless of gender," Turnbull recently wrote in his blog.

8. Right in the middle: Turnbull is considered as a moderate in comparison to other members of the centre right Liberal Party of Australia which he helms. He has said that he supports gay marriage and stronger climate change policy.
9. Doggy daycare: Taking time away from the public space, Turnbull walks his own dogs. His dogs even have their own blog on his electoral website.