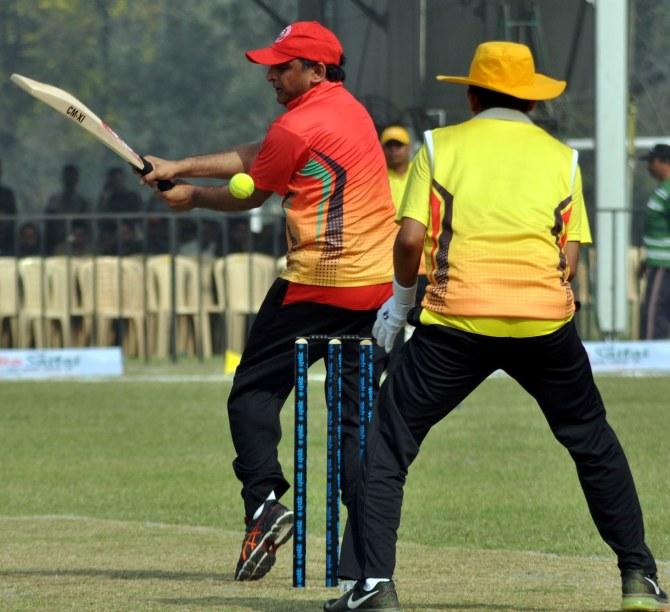 Uttar Pradesh Chief Minister Akhilesh Yadav turned in a fine all-round performance as he led his team the Chief Minister's XI to a victory over the state's bureaucrats in a friendly 20-overs-a-side tennis ball cricket match at Lucknow's Le Martinier school grounds on Sunday.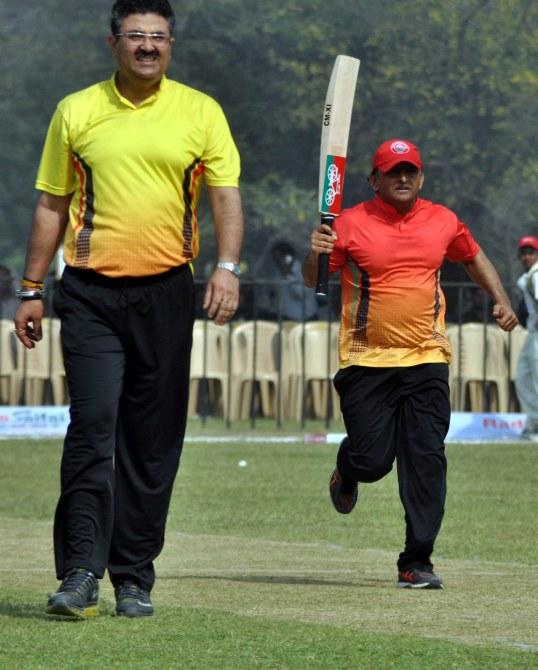 Akhilesh was declared man of the match in a friendly T-20 cricket match played between the CM XI and the Uttar Pradesh Indian Administrative Service Officers Association XI. The match was organised as part of the annual four-day meet of officers -- 'IAS week' -- which concludes on Monday.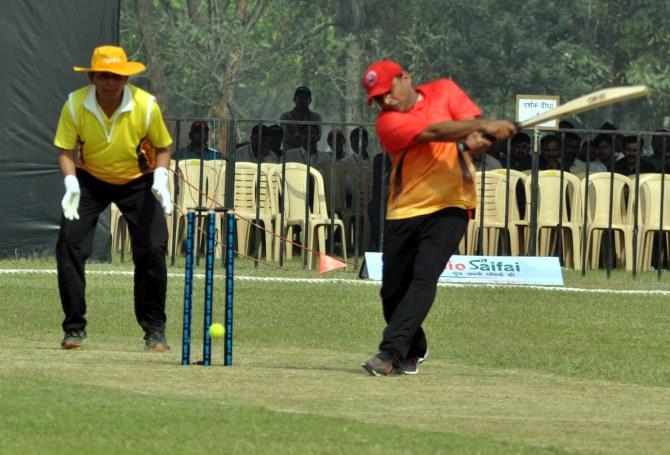 Winning the toss, CM XI elected to bat first with Yadav scoring 65 run, including 11 boundaries and a six. They set up a target of 127 runs in 20 overs.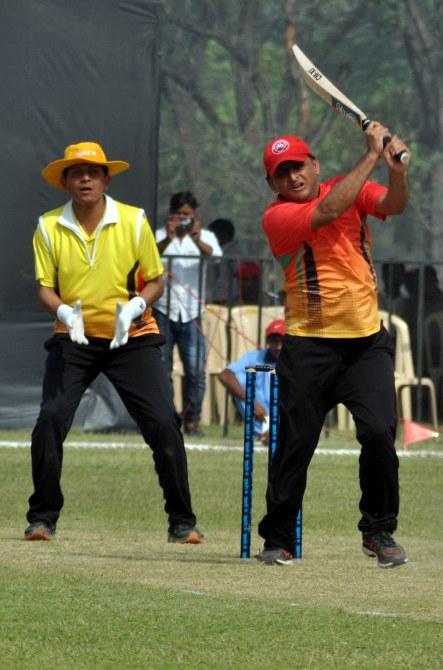 In response, IAS XI managed 126 runs in their quota of 20 overs. Vidhan Sabha Speaker Mata Prasad Pandey presented the trophy to the winning team. Speaking on the occasion, UP chief minister appreciated the cooperation of officers in the development of the state and said he expects similar cooperation from them in future as well.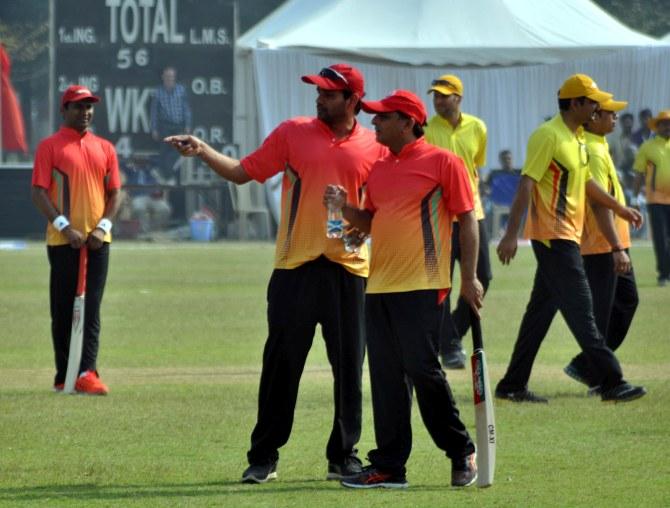 He also congratulated the Indian cricket team on its victory over Pakistan in T-20 World Cup match on Saturday.
All photographs: Sandeep Pal