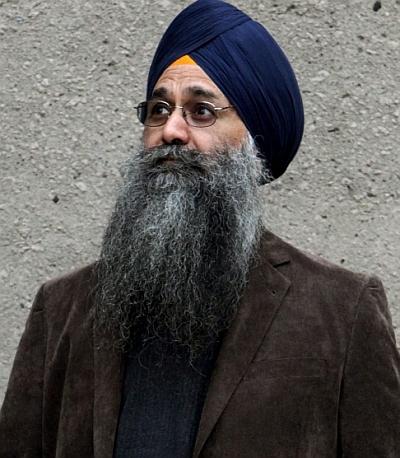 Inderjit Singh Reyat, the lone person convicted for the 1985 Air India Kanishka bombing that killed all 329 people on board, has been released from prison in Canada after serving two decades behind bars.
Reyat was convicted of perjury in 2010 for lying to the court in 2003 during the trial of Ripudaman Singh Malik and Ajaib Singh Bagri, who were acquitted in the terrorist attack.
The flight was operating on the Montreal, Canada–London, UK–Delhi, India route.
A spokesman for the Parole Board of Canada confirmed Reyat's statutory release after serving two-thirds of a nine-year sentence for his involvement in one of the deadliest airline attacks in history.
A mechanic migrated from Punjab, Reyat bought the dynamite, detonators and batteries that took the lives of 329 passengers on Air India's Flight 182, which exploded over the coast of Ireland on its way to Heathrow Airport in London.
The second exploded at Japan's Narita airport, killing two baggage handlers as they transferred cargo.
In 1991, Reyat was convicted of manslaughter in the deaths of two baggage handlers. He served 10 years for that crime. He also got five years for another manslaughter charge in the Air India bombing.
Reyat got nine years for perjury, the longest such sentence ever given in Canada, although he was given credit for time served awaiting trial. His sentence began on January 7, 2011.
Patrick Storey, Pacific regional manager of the Parole Board of Canada, said Reyat has reached his statutory release date.
"A statutory release is not a discretionary release. It's an automatic release mandated by law," The Globe and Mail quoted Storey as saying.
"So his statutory release date is Janaury 27, 2016, and he reaches the end of his sentence on August 6, 2018....[Wednesday] is the two-thirds mark in his sentence."
Storey said the parole board had no option but to allow the release and a hearing was not held.
Reyat has been ordered to abide by several conditions set by the parole board, including having no contact with victims' families or alleged former co-conspirators, and no political activities.
Storey said the board imposed eight conditions, including one that is seldom used, restricting where Reyat can live.
"He's required to reside at a community correctional centre or a community residential facility, or other residential facility approved by the Correctional Service of Canada," he said.
"So in other words he can't go home, he has to go to a halfway house."
Reyat also cannot associate with anyone involved in criminal activity, or who has extremist or political views.
Storey said the conditions will apply until the end of Reyat's sentence in 2018.