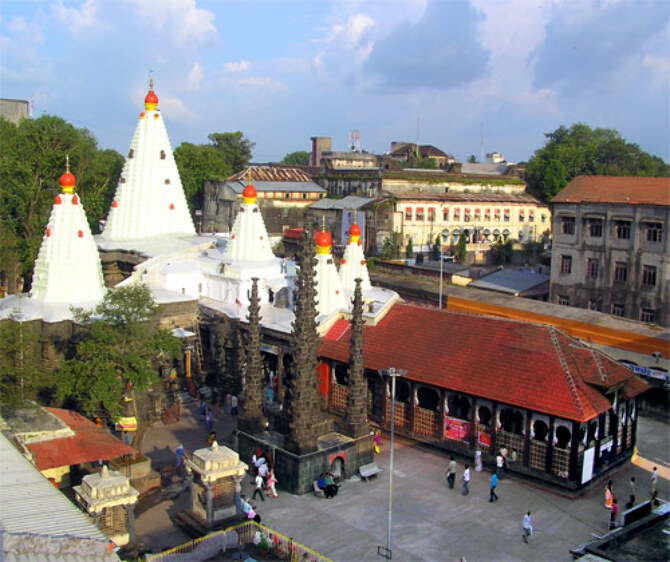 Following the controversy regarding allowing women into the core area of Shani temple at Shingnapur in Maharashtra, a row erupted on Monday at another famous shrine in the state, the Goddess Mahalaxmi temple in Kolhapur, over the same issue.
The Bombay high court had last week ruled that there can not be any discrimination against women at the temples, however, the locals at Shingnapur two days ago refused to allow women activists to go up to the platform of Shani temple.
Activists of the women's organisation 'Avani' alleged that they too were not allowed to enter the sanctum of the Mahalaxmi temple.
The police pushed and shoved the activists, alleged Anuradha Bhosle, who heads the organisation.
The organisation had decided to break the taboo against women's entry in the core area of sanctum in the light of the high court judgement, but some women devotees did not allow its activists in, she said.
Inspector Anil Deshmukh of Juna Rajwada police station denied the police personnels deployed at the temple acted roughly with the activists.
The police only acted to prevent the fracas and maintain the law and order, he said.