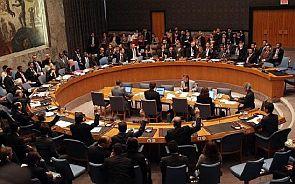 Top diplomats from Afghanistan and Pakistan engaged in verbal sparring during a discussion on cross-border terrorism and presence of terrorist safe havens, at the United Nations Security Council.
"The fact remains: so long as terrorist sanctuaries continue to exist in Pakistan's soil and some elements continue to use terrorism as an instrument of foreign policy, peace will not prevail, neither in Afghanistan, nor in the region," Afghan Ambassador to the UN, Zahir Tanin, told the 15-member body during a special Security Council discussion on Afghanistan, on Thursday.
"We also are very concerned with ongoing border shelling; this constitutes a serious threat to Afghan sovereignty and the prospect of friendly relations between our two countries," Tanin said referring to the recent exchange of fire across the Af-Pak border.
Pakistani Ambassador to the UN, Masood Khan, later was sharper in his response.
"I reject most emphatically Ambassador Tanin's argument -- root, trunk and branch -- that terrorist sanctuaries exist in Pakistan and some elements continue to use terrorism as an instrument of foreign policy," Khan said.

"No, sir, this is not true; and you know this is not true. And this is not good diplomacy. By using such arguments, you cast aspersions on our sincerity," he said
"In Pakistan, we do not operate as elements, but as a whole, as one state. All institutions of the state have consensus that terrorism is a threat to both Pakistan and Afghanistan and therefore both countries should work together to eliminate this scourge," Khan said.
"I have not rebutted Ambassador Tanin's argument as a tit for tat response or to settle scores. I have said this to highlight that terrorists operate on both sides of the porous border. Many attacks against Pakistan are planned on Afghan soil," he said.
"That is why we need more aggressive policing and surveillance of the border. This will also help stop the shelling. We must not allow terrorists to manipulate and divide the people of Afghanistan and Pakistan," Khan said.
"This kind of contentious polemic is disingenuous, as Pakistan and Afghanistan communicate through multiple political and military channels to address all bilateral issues," he said.