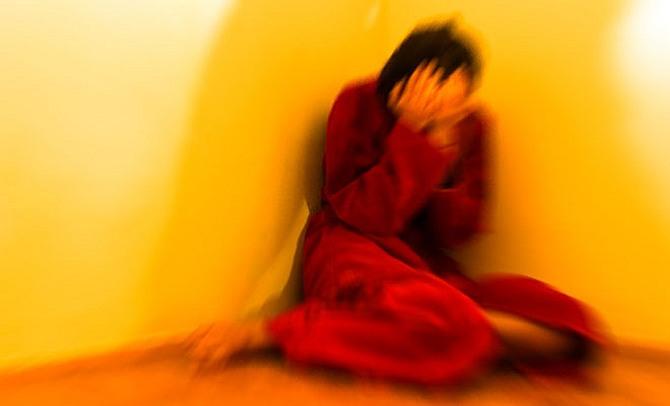 Acid attacks are heinous crimes in nature, but they are more than just being gender biased.

Thirty-nine-year-old Mazrul Islam from Murshidabad, West Bengal, has a story to tell, of a life destroyed and of dreams shattered, all because of an argument that set off his assaulter.
In June last year, Islam had taken a loan of Rs 20,000 after depositing a gold chain with a goldsmith in his village.
Four months later, he paid back the loan amount to the goldsmith and demanded back his chain. Islam would give the sum of interest once he got his chain back. However, the goldsmith kept on dodging him, refusing to hand over Islam's chain.
On October 3, Islam once again went to the goldsmith's shop and this time it led to a heated argument between them. "I told him that I wouldn't go home without the chain", says Islam. "It had been over twenty days since I returned him Rs 20,000, and he still was not returning me the chain", he adds.
Before he could make sense of what was happening in front of him, the goldsmith took a bottle of acid from his shop and splashed it on Islam's face.
The acid burnt his face, destroying the upper and lower lids of both his eyes. "I am thankful to God that nothing happened to my eyes", Islam says. It is ironic that he found something to be thankful about amidst the crisis he faced, for all he lost.
Islam has undergone two plastic surgeries till now, for his eyelids, and is scheduled to undergo a third one later this year.
The goldsmith, who Islam claims is from another state, disappeared for a few days. But he is now back at his shop, continuing his trade as if nothing happened. A complaint has been registered with the police and the case is ongoing in the court.
Islam is among several other men who have found themselves at the receiving end of an acid attack.

However, stories of men having been splashed on with acid, many a times go under reported, simply because there are more women who fall victims to such a horrific crime. Statistics, however, estimate that around 15 (or more) per cent of acid attack victims are men.
Acid Survivors Foundation India is a NGO based out of Kolkata, West Bengal, which works towards the prevention of acid burn violence as well as provides support services to survivors. ASFI also provides support to many survivors including Islam.
Anita D'Souza, joint director ASFI, spoke to The News Minute discussing about men too being at the receiving end of acid attacks. "Around 85 per cent of the acid attack survivors we come across are women. The rest 15 per cent are men survivors", says D'Souza. She feels that "in cases of acid attacks on men, the reasons are basically revenge or jealousy".
If reports are to go by, the reason behind attacking women with acid is often related to unrequited love or jilted lovers or domestic violence.
According to a research done by Stop Acid Attacks, an NGO in Delhi that strongly campaigns against acid violence and works towards the rehabilitation of survivors, the major reasons of attacking people with acid includes unrequited love, domestic violence and many remain unknown and anonymous.
"In the last one week, we have got cases of four acid attack victims, three women and one man", says Abhilash Shukla, a campaigner of Stop Acid Attacks. "The man hails from Ludhiana, Punjab, and he received serious burn injuries", Shukla states.
Media reports state that four unknown assailants entered the man's house around 1 am at night and "literally bathed him with acid" in front of his seven-year-old child. The reason for the attack is not clear yet.
In the same research conducted by the SAA team, done over the past one year, it was found that over 29 percent of the victims of acid violence happen to be men.
Shulka is of the view that "the usual reasons behind attacking men with acid are dispute between men or conflict within or between groups". One of the reasons that most acid attack incidences are not highlighted in the media is because they are not formally registered with the police. Survivors are often too scared to face the world, and at times they are even threatened to withdraw their complaints, Shukla asserts.
D'Souza, of ASFI, narrates the incident of a man in Bhopal who fell in love with a woman over the internet. When he went to meet her, he discovered that the woman was already married. The woman, on the other hand, deflected the blame on the man and told her husband that he was disturbing her. Her husband threw acid on him out of fury.
In January this year, Dan Perrins authored a report titled Acid Attacks: Telling only half the story, on A Voice for Men's website.
Perrins in the report argues that men too happen to be victims of acid attacks across the world. However, such issues that only centre on women victims are mostly discussed by the media.
Part of his report reads, "Most of the news fed to us about this particularly heinous form of violence covers about 60% of the story today; about 40% of the victims are men."
It is not just men, but women too happen to be culprits of acid attacks, the report adds.
However, both Shukla, of SAA, and D'Souza, of ASFI, say that though men too are victims of acid attacks in India, the number of women who face such violence are way more in number.
D'Souza is of the opinion that "what needs to be done is strict regulation of acid sale in the country".
Acid attacks are heinous crimes in nature, but they are more than just being gender biased. Such crimes need to be highlighted, the severity and brutality of it, and not just as a gender specific issue.

Each survivor is important, be it a man, or a woman, and the atrocities committed against them need to be known. There is also a need for proper rehabilitation of survivors, irrespective of gender, along with speedy punishments to the culprits. They deserve justice and also a better life.
The acid survivor from Ludhiana lies in a hospital battling for his life, while his assailants roam free.
The man from Bhopal, all of 25-years-old, has lost both his eyes and has a disfigured face.
Mazrul Islam is carrying a wound that he will have to carry throughout his life.
"Initially after the attack, I did not use to venture out. But now I am making an effort to meet and talk to people", says he.
Islam is both an acid attack survivor and a victim. Today, though alive, the hardships in his life seem to have spiraled. Islam has a wife and two children to support. As if remembering a different life he lived, he talks about his previous job. "I used to work in Kolkata in a telecom department in the underground cable line division." "Now, I am totally unemployed now. I just sit at home", he says blankly, void devoid of any emotion.
However, when he mentions his children, the pride is palpable in his voice. "My son studies in Standard 11 and my daughter in class 9." He is grateful to AFSI for helping his children in pursuing their education. And all he can do is now is to hope that he gets justice.

Article Credit: The News Minute