Three days of tension gave way to joy for the Kerala-based family of Naval officer Abhilash Tomy as he was rescued from the Indian Ocean on Monday after being hit by a storm during a solo sailboat race, with his father saying his son's grit will see him come back to adventure sport.
"Praise the Lord. I am so happy," V C Tomy, a retired Naval personnel himself, told mediapersons after his son's evacuation by a French fishing vessel near Australia in a multi-nation operation three days after he suffered a grievous back injury.
Abhilash Tomy, 39, who was sailing his boat as part of the Golden Globe Race, drifted in the seas for three days after his boat was hit by a deadly storm, about 1,900 nautical miles from Perth, Australia, on Friday.
His father said he was confident that his son would make a come back to adventure sports.
"He may be physically weak but he will be mentally stable. He will come back. I have full confidence in him, he said at his home in Udayamperoor in Thrippunithura.
The naval officer's father said he was tensed in the last three days after hearing the news about the incident. He said the family members would go Australia to meet his son he was taken there.
Thrippunithura MLA M Swaraj visited the family and said the entire neighbourhood heaved a sigh of relief on hearing the news about Abhilash Tomy's rescue.
A pilot in the Indian Navy, Abhilash Tomy has covered 52,000 miles under sail, including a solo non-stop circumnavigation from Mumbai and back in 2012-13.
He had also represented India in the 2011 Cape Town to Rio Race, the Spanish Copa del Rey Race in 2014 and the Korea Cup for two years in succession.
He has been awarded the Tenzing Norgay National Adventure Award, the Kirti Chakra for valour and courageous action and Mac Gregor medal.
According to GGR, ahead of commencing his voyage, Tomy had said: This event recreates in the closest way possible way, the magic of the original race.
"The emphasis is not on technology and its management, but on seamanship and a direct experience of sea. This Spartan philosophy is in keeping with my own view that a lot can be achieved with very little," he was quoted as having said.
When 'God of life' gave a new lease of life to Cdr Tomy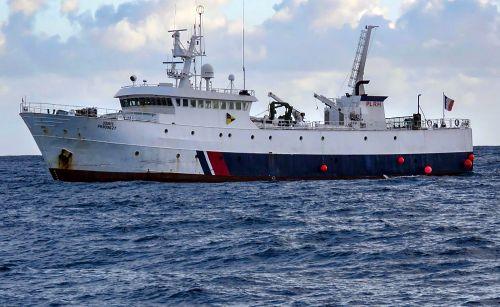 In Egyptian mythology, Osiris is referred to as the God of life, death, the flooding of the Nile and the afterlife.
Navy Commander Abhilash Tomy's mid-ocean rescue by the French fishing vessel 'Osiris' proved just that, giving the sailor a new lease of life.
Cdr Tomy's 32-feet long sailboat Thuriya first braved the wrath of the sea and gusty winds, leading to at least one toppling. The sailor may have been inside when the toppling happened, injuring his back, his mentor and race manager Cdr Dilip Donde (retd) said.
"While the vessel stabilised after the toppling, the solo occupant was far from normal. The injuries made him immobile and request for evacuation through a satellite-based communication gadget," he said.
For the next three days, Cdr Tomy drifted in the boat in the vast Indian Ocean, sans any help. The only contact with the outside world was through sporadic text messages through satellite and a GPS transmitter which gave his location to a race control room in France.
Organisers of the Golden Globe Race contacted the Australian rescue authorities, who found out about Osiris' presence in the vicinity. It reached Thuriya two days later and rescued Cdr Tomy, in an act befitting the credentials of mythological figure.