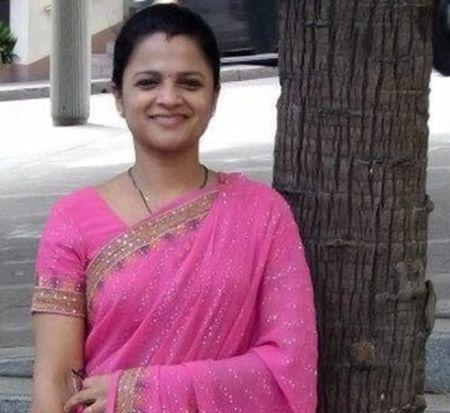 The Australian police believe it is a contract killing.
Rediff.com's A Ganesh Nadar reports.
Two years ago, Prabha Arun Kumar, 41, was on her way home when she was stabbed in Sydney, Australia.
Kumar was speaking to her husband on the phone in India when the attack occurred. It was March 7, 2015, and her last words to him were, 'He stabbed me.'
Kumar, a senior technical analyst at the Indian IT company Mindtree who was in Sydney on assignment, was found critically injured on a public walkway between Argyle Street, Parramatta, and Amos Street, Westmead.
She died later that night in a Westmead hospital.
Two years later, the Australian police is still clueless about who murdered her.
While it was believed in India that she was a victim of a hate crime, the New South Wales police believes it was a contract killing, commissioned by persons known to her in her native Karnataka.
New South Wales police detectives investigating the case submitted a report to this effect in court.
A three-member New South Wales police team -- headed by homicide department Commander Richi Sim and Constables L Daniel and Bika Singh -- visited Bengaluru for a fortnight from January 14 to 28 and questioned her family, friends and colleagues.
A New South Wales police team visited India last year to investigate the crime, but are tightlipped about their findings.
A reply to an inquiry about the state of the investigation this correspondent sent the New South Wales police merely said, 'Detectives investigating the murder of Prabha Arun Kumar continue to appeal for information to help identify her attacker.'
'The State Crime Command's Homicide Squad established Strike Force Marcoala to investigate the circumstances surrounding her murder.'
'Over the past two years, Strike Force Marcoala investigators have spoken with more than 2,000 people, and continue to follow numerous lines of inquiry, both in Australia and India.'
'As investigations are ongoing, it is not appropriate to comment further.'
'Anyone with information that may assist investigators is urged to contact Crime Stoppers on 1800 333 000 or report online at nsw.crimestoppers.com.au'