The Jammu and Kashmir police arrested two people who were involved in the killing of Mirwaiz Mohammad Farooq, 33 years after the then chief priest of the Valley fell to the bullets of Hizbul Mujahideen assassins, a senior police officer said in Srinagar on Tuesday.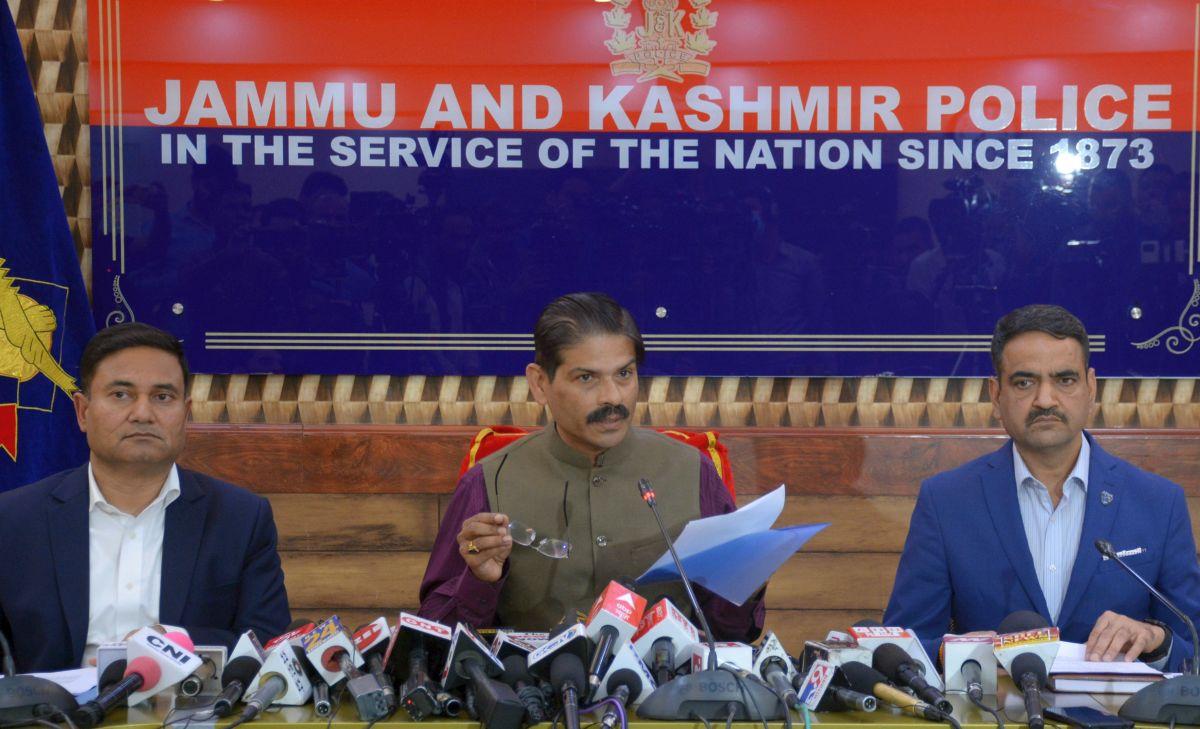 Special DG CID Jammu and Kashmir R R Swain said the State Investigation Agency (SIA) arrested Javed Bhat and Zahoor Bhat, who had managed to escape along with two others after the killing of Mirwaiz Farooq at his residence on May 21, 1990.
Officials, however, did not divulge other details such as when and from where the accused were arrested.
Ayoub Dar, also an accused, was already arrested and sentenced to life imprisonment by a court.
"The four accused were absconding. Main accused Abdullah Bangaroo was killed in an encounter while another accused, Ab Rehman Shigan, was also killed in an encounter during the investigation.
"Javed Bhat alias Azmat Khan and Zahoor Bhat alias Bilal managed to escape. It was Zahoor who had pulled the trigger after entering the bedroom of the Mirwaiz," Swain told reporters.
He said the absconders have been arrested by "the long arms of the law after more than 30 years. They will face a trial now."
"With this all the accused in Mirwaiz killing have been brought to justice," he added.
Swain said the duo, who was arrested on the basis of intelligence developed by the SIA, have been handed over to the CBI.
Giving details, Swain said Javed and Zahoor had gone underground and during all these years were hiding in Nepal and Pakistan among other places before returning to Kashmir a few years ago.
"Maintaining a low profile, changing addresses and shifting residences, they avoided the gaze of law enforcement agencies. They are now liable to immediately face trial in a designated TADA court in Delhi which has already completed the trial in respect of Dar," he added.
According to the police, Mirwaiz Farooq was killed by Hizbul Mujahideen cadres, who accused him of being a 'peacenik' and an 'Indian agent'.
"A case FIR No 61/1990 came to be registered in police station Nageen, Srinagar, to investigate the crime. Thereafter the government of the day transferred the investigation to CBI on 11 June 1990," Swain said.
Before killing the Mirwaiz, all the five Hizb terrorists had gone to Pakistan for training in 1990. Back in Srinagar, Bangroo received instructions in April 1990 from his ISI handler in Pakistan to eliminate the Mirwaiz.