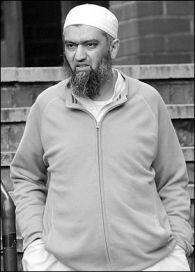 Tiger Hanif, an alleged aide of underworld don Dawood Ibrahim and wanted in connection with two bomb blasts in Gujarat in 1993, has made a final bid to avoid being extradited to India from the UK.
Hanif, whose full name is Mohammed Hanif Umerji Patel, was traced to a grocery store in Bolton, Greater Manchester, and arrested by Scotland Yard on an extradition warrant in February 2010.
"Mohammad Patel has made further representations to the Secretary of State [Theresa May]. These are being thoroughly considered," a Home Office spokesperson told PTI on Thursday.
Since his arrest, 51-year-old Hanif has lost a number of legal bids to stay in Britain, claiming that he will be tortured in India.
In April, he lost his appeal in the UK high court following which the case was handed over to Home Secretary Theresa May to sign an extradition order.
As part of usual proceedings, he was allowed to make representations to the Home Office.
Hanif will exhaust all legal options in the UK if May signs an extradition order. He may then take his appeal to the European Court of Human Rights in Strasbourg.
May had announced in the House of Commons in July that a new immigration bill contains measures to make it harder for foreign national criminals to avoid deportation through "spurious appeals".
She had first ordered Hanif's extradition to India in June 2012 and his last appeal was heard in the UK high court in April 2013.
During the hearing, Justice Kenneth Parker had said: "The information provided in the request describes how, following an attack on a mosque in December 1992, internecine hostilities broke out between the Muslim and Hindu communities in Gujarat.
"The requesting state's case is that the appellant was part of a Muslim group which obtained explosives, guns and other weapons and then carried out revenge terrorist attacks on the Hindu community, including two explosions which resulted in loss of life, injury and damage."

The first explosion was in January 1993 in a market on the Varacha Road in Surat in which an eight-year-old girl was killed and the second explosion was in April 1993 at Surat railway station.
Arguments made on behalf of Hanif claimed there was "a real risk of torture" in the light of new evidence.

"There is nothing to suggest that the appellant is now no longer able to recall the events in question, or that the court in India would be unwilling or unable to consider the extent, if any, of any prejudice to the fairness of the criminal trial by reason of the passage of time," the judge had ruled.