One person was killed and another injured in heavy firing between two groups at Narainsena in Bishnupur district on Tuesday morning, police said.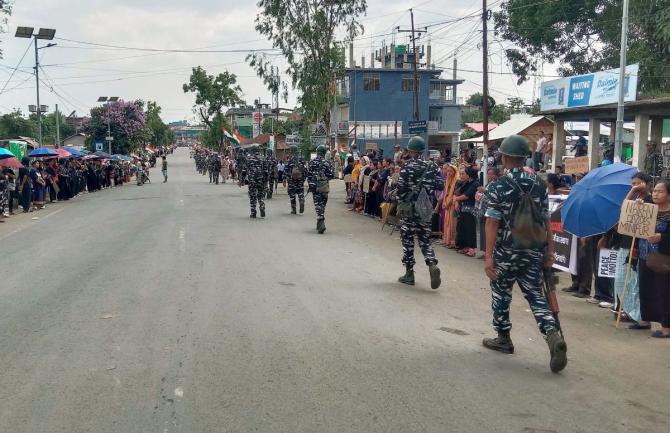 Officials said a village defence volunteer, who was staying at a relief camp, was killed when a bomb suddenly exploded.
Another person was hit on his shoulder by a bullet and has been admitted to a hospital in Imphal, officials said, adding his condition is stable.
Meanwhile, four militants belonging to different outfits were arrested in separate operations and arms and ammunition were seized from them, police said on Tuesday.
During search operations, police teams nabbed one insurgent each of the National Socialist Council of Nagaland-Isak Muivah (NSCN-IM) and the People's Liberation Army (PLA), and two overground workers of Kangleipak Communist Party (KCP) (Lamyanba Khuman faction) from Imphal East and Bishnupur districts, a police statement said.
Six firearms, five cartridges and two explosives were also seized during the operations, it said.
Search operations were conducted by security forces in fringe and vulnerable areas of the five valley districts, it said.