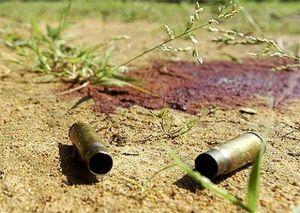 The Assam police and security forces have seized 344 illegal weapons from extremists in the troubled Bodoland Territorial Autonomous District Council areas of Assam from 2012 to July, 2014.
Availability of illegal weapons in the insurgency-ravaged Bodoland Territorial Autonomous District Council areas in Assam has been one of major occurrence of ethnic violence involving the Bodo tribe and other communities.
The Assam government on Monday informed the state assembly that 289 weapons were recovered from various extremists organisations active in the BTAD areas, while 55 weapons were recovered from miscreants in the area during the same period. The seized weapons included sophisticated weapons like the AK series assault rifle.
House Cabinet Minister Rakibul Hussain, who made a statement on behalf of the Chief Minister and Home Minister Tarun Gogoi, said the police and other forces engaged in containing violence and insurgency in the BTAD areas have been instructed to seize illegal weapons available in the area.
The BTAD areas witnessed 7 spells of major ethnic violence since 2001 that left hundreds dead and property worth crores damaged. The worst spell in 2012 left about 100 dead and over 4 lakh homeless. This year at least 46 persons were killed.
The minister said 5,826 FIRs were lodged in 2012 in the BTAD areas. After amalgamation of 2,232 FIRs, the total FIRs were reduced to 3,594. Of these 72 chargesheets and 1,888 FIRs were filed in court. As on date, 1,627 cases are under police investigation while 7 other cases were handed over to the Central Bureau of Investigation. The CBI has so far filed chargesheets in respect of four cases.
Total 53 FIRs were filed in respect of ethnic violence in 2014. Out of these, 51 were later amalgamated to one case. 3 cases were handed over to the National Investigation Agency. No chargesheet has been filed so far but 12 persons have been arrested.
The BTAD is ruled by Bodoland People's Front, a Bodo tribe political party that was formed by former militants of the now disbanded Bodo Liberation Tiger after the signing of the Bodo Peace Accord in 2003.
Image used only for representational purposes