'The Indian Army served with honour and distinction in France and Flanders, East Africa, Gallipoli, Aden, Egypt, Mesopotamia, Palestine, Transcaspia, Persia and even China.'
'The sacrifice of India's soldiers was consigned to the dustbin of history in the post-colonial world.'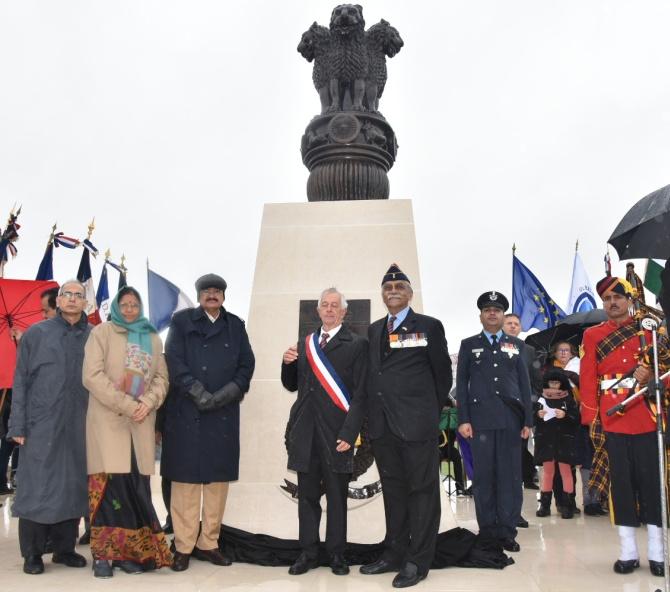 On November 11, some 70 heads of State assembled in Paris to commemorate the 100th anniversary of the end of Great War.
India was represented by Vice-President Muppavarapu Venkaiah Naidu, who a day earlier had inaugurated the Indian Military Memorial at Villers Guislain, in northern France, to pay homage to the 75,000 Indian troops who did not return to their native land.
One man has been behind the project of remembering these brave sons of India, who fought in a war which was not theirs. Squadron Leader Rana Tej Pratap Singh Chhina (retd), who heads the Centre for Armed Forces Historical Research at the United Service Institution of India, New Delhi.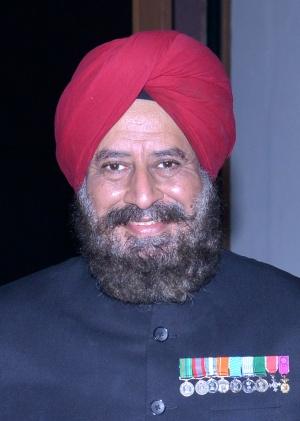 Squadron Leader Chhina, a world authority in the domain of military history, also participated in the documentary, The Forgotten Army. Directed by journalist Mandakini Gahlot, the film explored India's historic participation in the Great War.
The premiere took place at the French embassy in Delhi in presence of Alexandre Ziegler, the French ambassador to India, who praised Squadron Leader Chhina, noting, "The painstaking research conducted by Squadron Leader Chhina... greatly helped revive interest in India's role in World War I, embarking as early as 2014 in a four-year project on the crucial contribution of Indian soldiers to the Great War."
Squadron Leader Chhina speaks to Claude Arpi about his days in the Indian Air Force, his momentous project to keep the memory of Indian soldiers alive, the importance of history for a nation.