'All I want the government to do is to make sure that the children whose parents are seriously ill don't lose their jobs for looking after their parents.'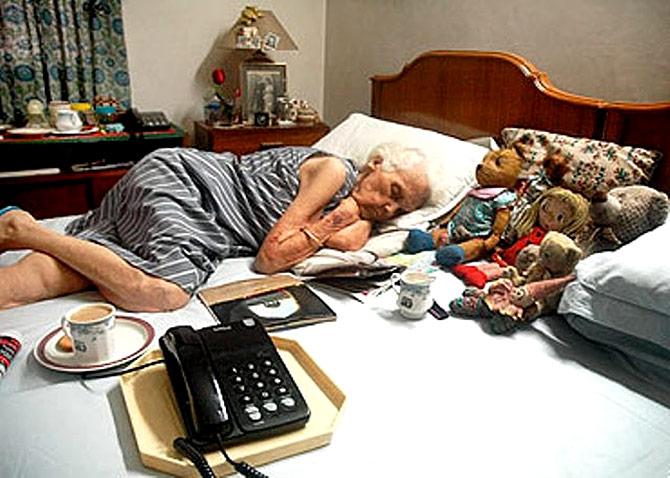 Dr Vijay Kumar Gurjar is an assistant professor in the geriatric department at the All India Institute of Medical Sciences, New Delhi, one of the premier medical colleges and hospitals in the country.
At the beginning of this month the doctor wrote to Prime Minister Narendra Damodardas Modi about the woes of ailing elderly patients and the problems their children face in looking after them.
Dr Gurjar, who has been working at AIIMS for 7 years, during which time he says he had been observing the effect of sickness of elders on their families, took time off his busy schedule to speak to Rediff.com's A Ganesh Nadar about caring for elders.
What have you observed about families when the elders fall ill?
Patients come to us only when they are seriously sick as this is a referral hospital. A family member has to stay with the patient, sometimes for as long as two months, depending on the illness.
Working people don't get leave to stay here with their parents and I don't think that is fair. We are allowed to take leave to take care of our children, so why shouldn't we be entitled for leave to take care of elderly parents?
People have lost their jobs because they were here with their parents. Once their jobs go, their financial problems start.
Is that why you wrote to Prime Minister Modi?
I wrote to the prime minister requesting him to make arrangements for people working in the organised sector to get leave for the sake of their parents.
Has he replied?
Not yet. I sent this letter only on October 1, but I am sure he will reply. I have written to him in the past and he has responded.
What are the diseases you have mentioned in the letter?
Only serious ones like cancer, paralytic attack, brain stroke and dementia where the recovery time is long and strenuous and the patient needs a family member with him or her at all times.
You also have to realise that in future, this problem is going to increase as we have an ageing population and the average age of Indians has risen over the years.
Is there a chance that people will misuse your proposed leave facility for care of elders?
Everything in the world can be misused. But you cannot stop doing something positive just because someone will misuse it.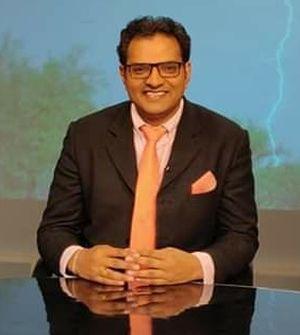 Apart from illness, have you noticed anything else about care for elders?
I have also noticed that a lot of elderly are lonely as their children work away from home.
People should also get leave to spend time with their lonely elderly parents. Not only leave, they should also get leave travel allowance. Imagine how happy people would be if you gave them two weeks every year just to spend with their parents?
The parents will be twice as happy.
What other problems do caregivers face?
When we are babies our parents wash us every time we urinate or pass stools. But when we have to wash up after our parents urinate or pass stools in their old age, I have seen many people hesitate or do it reluctantly.
Men are more reluctant than women, a daughter or even granddaughter will wash her parents without hesitation, but men cannot do it. Some men cannot do it even for their own babies.
Our society's upbringing is such and this has to change.
What about the parents?
They too are embarrassed that their children are looking at their private parts unless they have dementia, in which case they don't know what is happening. But the situation demands it and we should rise to the occasion.
The children must make their parents comfortable by telling them softly that you did it when I was small and so I am returning the favour.
Many parents in such a situation feel they are being a burden to their children.
That is the duty of the child to make sure that the parents don't feel like that. To assure them that it is love that makes them do it and it is also their duty.
All I want the government to do is to make sure that the children whose parents are seriously ill don't lose their jobs for looking after their parents.
Which in turn will be a financial burden on the entire family and the grandchildren will suffer, which is not fair on the citizens.