'This whole story is going to become extremely murky and that discovering who is an agent of the Indian government is not necessarily a simple matter.'
'And that if Trudeau was to name (the person) who he thinks is the connection with the Indian government, that the Indian government will be sure to have some deniability and will be able to say he had nothing to do with us.'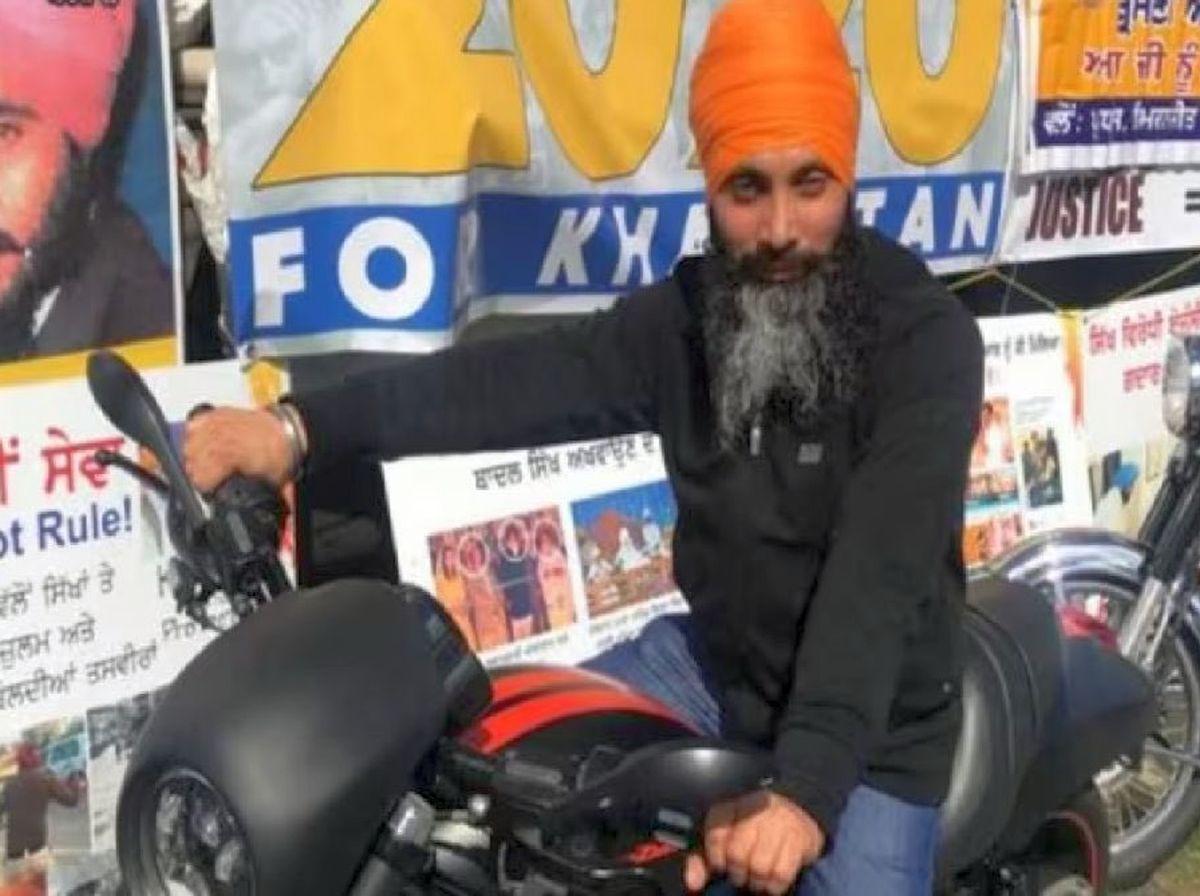 "It'll be very difficult to prove, especially if he's (the alleged mastermind behind the Nijjar murder) back in India and the Canadians have no access to him... They may need the help of the Indians, and they are not going to get it, are they?", Terry Milewski -- author of Blood for Blood: Fifty Years of the Global Khalistan Project -- tells Prasanna D Zore/Rediff.com in the final segment of a three-part interview.
Many political leaders, many Indian diplomats, on and off the record, believe Mr Trudeau is playing to the Sikh gallery in Canada. Will this tactic help Mr Trudeau win another term in office? And how significant a role does the Sikh vote play in deciding the prime minister in Canada?
Well, there is a very high percentage of the Indian diaspora and I'm including Hindus, I'm including Khalistanis, I'm including Sikhs who are not Khalistanis, because we mustn't confuse, we mustn't make the mistake of generalising.
Remember, that's two different things, because Khalistanis are Sikhs, but Sikhs are not necessarily Khalistanis by any means, as we have seen. That's true in Canada too. We're talking about a small minority, remember.
But to return to your question, the politicians sometimes do not judge well what their chances are. Many of them have been persuaded by Khalistanis to be afraid that Khalistanis can hold the whip hand in elections.
And that's because in part, the Sikh diaspora and the Indian diaspora generally, they are concentrated in some districts, political districts, upon which federal elections frequently turn in Canada.
Notably, in Ontario and British Columbia, they make a mistake, I say to you because if you look at the facts and you notice that it's actually pretty hard to get elected in Canada if you declare openly that you are a Khalistani.
If you hide it, if you conceal it, if you deny it, you might be elected. But look at, for example, Ujjal Dosanjh (former premier of British Columbia and former federal minister of health in Canada) was the most successful politician of Sikh heritage of his generation in Canada.
He rose to be a federal cabinet minister. He was the chief minister in British Columbia, premier as we call it, and he was a very successful politician. He was elected and re-elected for 20 years in a heavily Sikh district of South Vancouver.
So don't tell me that it's dangerous to be a critic of the Khalistanis because you can't get elected. Well the evidence is that you can. But you need to deny it and hide it in order to get elected.
That should, I think, persuade more politicians that they would be doing the right thing and they may be getting more votes from the non-Khalistani Sikhs and from the Hindus and from other immigrant communities, if they showed some spine and stood up and say, 'I'm not going to go to that Vaisaki parade as long as they have at that gurdwara pictures of mass murderers in the langar hall.
Is Mr Trudeau trying to dilute the anger he has been facing after the heavy handed ways his government used to deal with the truckers strike? Do you think he's trying to deflect attention from his failures by raking up this issue? By proving that he can act tough against a country like India?
I suppose there's some part of that. I don't think that's the whole reason by any means. I do think that he is reacting to the humiliation that he experienced, and very publicly, when Prime Minister Modi basically gave him a punch in the nose at the G20 summit that was extremely embarrassing and the attack by Mr Modi was very sharp.
His statement was unprecedented. I've been following this (the Khalistan movement in Canada) since the very early '80s; I covered the Air India bombing (external link).
Which statement of Mr Modi are you pointing towards?
I'm talking about Modi's statement at the G20 after his meeting with Trudeau in which he talked about extremist elements, threatening Indian diplomats, damaging properties of other members of the Indian diaspora and forming a nexus with criminals and drug dealers and human traffickers.
This was a very angry statement. He was accusing Canada of doing all of these things and Trudeau basically had not much of a reply saying, well it's freedom of expression and Indians have heard enough of that I believe.
Now, Canadians are looking at that if at all that is what freedom of expression is about? If you teach your children that the Air India bomber is a hero and a martyr and somebody that is a model for Sikh youth, really?
Are we teaching youth in Canada that it's okay to target diplomats from other countries, allied countries, democracies? Is that what we want to do? I think it's causing people to question it.
But I do not believe that Trudeau is motivated in doing this by more than the idea that he has found something that he can use to re-establish his standing as a liberal leader by standing up for the rule of law against lawlessness, by even a friendly State.
His ambition is to show that he is a leader on that score and that India broke international law, breached Canadian sovereignty by carrying out a murder in Canada.
But if he cannot prove that, I believe he's finished. I don't see how he can survive that politically.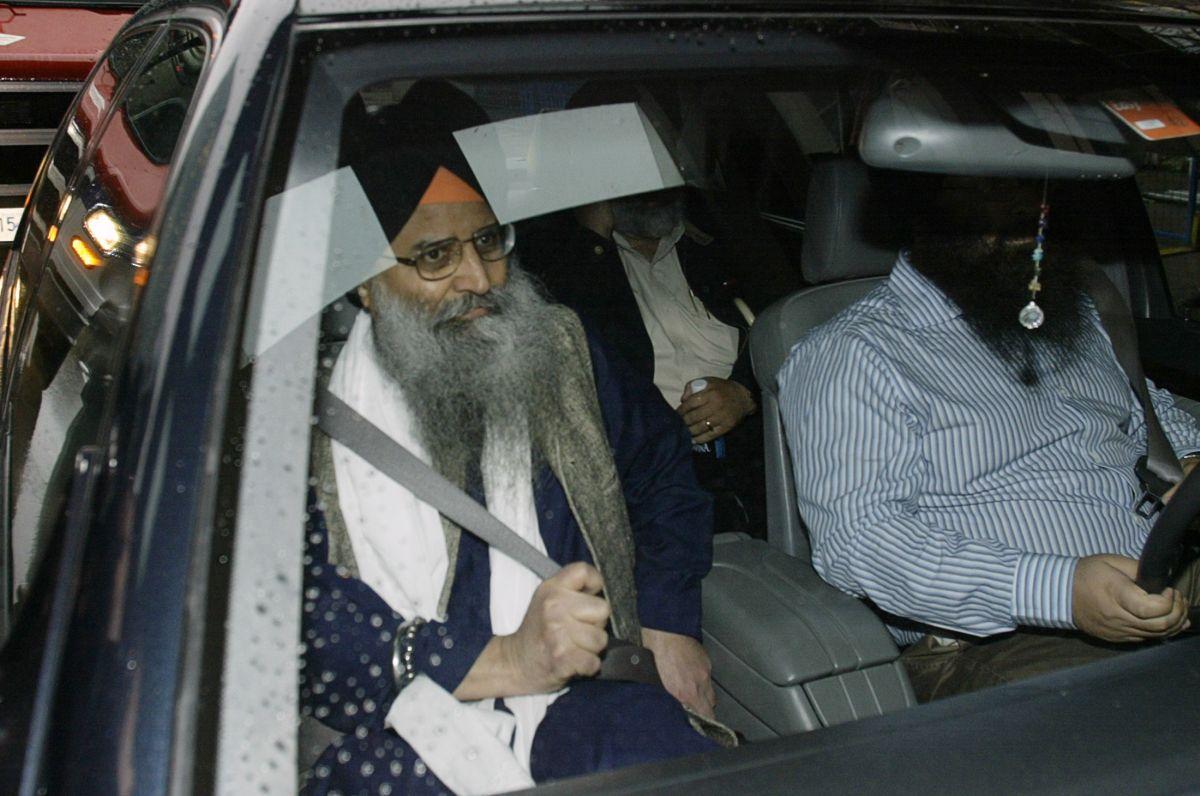 In July 2022, Ripudaman Singh Malik, wanted by India in the Air India bombing, was killed. This June Hardeep Singh Nijjar was murdered in Surrey.
Is there a connection between the two murders?
This is a very large question and I'll try not to make this a long answer. I will tell you about a popular theory. I will put it no more strongly than that. I can't prove it myself. I'm just reporting to you what is a theory that is popular among people I know in British Columbia.
That theory is that Mr Malik's death in July of last year -- just more than a year ago now -- that his assassination is very similar in style, gangland style where two men masked, shoot you in your car, then they run off. The getaway car is later found burning. Those are the similarities.
Mr Malik's death was the result of his newfound admiration for the Indian government. Malik, remember, was the principal financier of the Babar Khalsa, the terrorist group under Talwinder Parmar which blew up Air India (Boeing 747 Kanishka on June 23, 1985, killing 325 passengers and crew, the worst terrorist act in Canadian history).
In January 2022, he wrote a gushing letter to Prime Minister Modi praising Modi for all the wonderful things that he had done for the Sikhs and his opening the door to the Sikhs and his ending the blacklist to enable people like Mr Malik to visit their families in India, which they have been denied for many years in most cases.
Having published this letter, which became public that he was cozying up to Modi, he was now a pro-India Sikh instead. That must have seemed like treachery to his former friends in the Khalistan movement.
In addition to which there was financial disputes between Mr Malik and Mr Nijjar, who was the president of the gurdwara in South Vancouver. So we know two things.
We know that Mr Malik had become friendly with the Indian government and that there was bad blood between him and Mr Nijjar.
In his last interview before he was killed, Mr Malik was very uncomplimentary and used very bad words about Mr Nijjar and it turns out that Mr Nijjar in some of his public remarks was very uncomplimentary about Mr Malik.
It turns out that Mr Nijjar's temple was the temporary location where Mr Malik's printing press had been taken when Mr Malik wanted to make money by printing the Guru Granth Sahib, the Sikh holy book. I will spare you the details of the dispute, only to say that there are some facts here, facts of evidence, not speculation.
There was a lawsuit between the two camps; they were hostile to each other. The theory was that Mr Malik was a victim of that vendetta, a local vendetta. He (Malik) was a criminal. That's established; fast forward to the question: What about Nijjar?
Well, the theory now is that and again, it's a local theory. It's popular. I'm not saying it's true or not, but I offer it for what it's worth. There is indeed some evidence for it that the Malik camp wanted to get revenge for the death of Malik by eliminating Nijjar.
I will just confine myself to saying that there were those in the Malik camp who have some experience in the business of murder. I simply suggest to you that this is not impossible and it's not impossible that motives for the elimination of Mr Nijjar may have been mixed.
It may possibly be that a State interest in eliminating Mr Nijjar might have coincided with a local gangland interest in eliminating Mr Nijjar. And the two guys maybe had lunch one day and they decided, maybe, we should see if we can hire somebody to get rid of Nijjar, because he's standing in my way, and well, I can offer to help you with that.
Maybe that person has something vaguely to do with the Indian government.
I believe that this whole story is going to become extremely murky and that discovering who is an agent of the Indian government is not necessarily a simple matter.
And that if Trudeau was to name (the person) who he thinks is the connection with the Indian government, that the Indian government will be sure to have some deniability and will be able to say he had nothing to do with us.
It'll be very difficult to prove, especially if he's back in India and the Canadians have no access to him.
That may be the hang up in the Canadian trying to make this story stick.
They may need the help of the Indians, and they are not going to get it, are they?