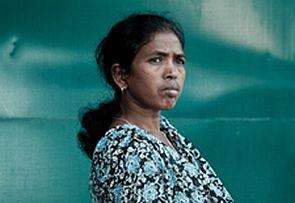 'Under the guise of Maoism, the state is presently determined to clear out the whole Bastar area of its tribal population.'
'Militarisation is increasing as are cases of rape, pillage and plunder.'
The Jagdalpur Legal Aid Group was formed by Isha Khandelwal and Shalini Gera in July 2013. These gutsy human rights women lawyers chose Jagdalpur, which is the district headquarters of the tribal area of Bastar in Chhattisgarh, in order to help a large swathe of the tribal population who had no recourse to legal help.
Last month both lawyers were forced to leave Jagdalpur due to police harassment and are presently shuttling between Raipur and Bilaspur. Meanwhile, the Bastar Bar Association has passed a resolution stating that no 'outside' lawyers can practice in Jagdalpur courts. Both Khandelwal and Gera are presently registered with the Delhi Bar Council.
Isha Khandelwal, below, left, spoke to Rashme Sehgal on behalf of the Jagdalpur Legal Aid Group.
Both you and Shalini have in your statement released to the press complained of constant harassment by the police.
We have been here for the last two-and-a-half years. We started work here in 2013. During our first year, things did not go so badly. There were suspicions about outsiders coming and working in Bastar, but these were more in the nature of general questions.
We were focusing on undertrial prisoners and the prevailing jail conditions. Many of the undertrials had been languishing in jail for six and seven years and their cases were taken up before the Bilaspur high court. We also focused on helping local lawyers by filing Right to Information applications to get information.
Gradually our role changed. We started doing cases and helped to get the tribal activist Soni Sori (above, left) released. She had been jailed for two-and-a-half years and was released one month before the 2014 elections. This helped us gain credibility.
What went wrong?
Post the elections of 2014, we saw the state becoming more offensive and during the last one-and-a-half years, we have seen an increase in cases of fake encounter, torture, illegal detention and sexual violence. Independent journalist Malini Subramanian was writing about the prevailing situation here.
Once Soni was released, the villagers began reaching out to her with their stories of torture and abuse. This did not go down well with the state government.
I believe, under the guise of Maoism, the state is presently determined to clear out the whole Bastar area of its tribal population.
This is not my perception alone, but the conviction of a number of activists who are working here and are raising their voice against these atrocities.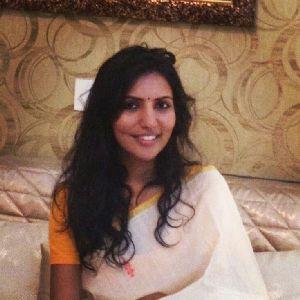 But how can you evict the tribal population in Bastar? They have been living here for hundreds of years and are presently protected by the Forest Rights Act.
During the last one year, the war here has become more intense. This can be best illustrated by three incidents of sexual violence perpetuated by the CRPF (Central Reserve Police Force) and the police.
In the first such case, which happened in October in Bijapur, three women were raped and 15 women reported cases of sexual violence. This was followed by two more cases of women being gang-raped, stripped and made to walk naked through their village.
In the third incident, 13 women were gang-raped. Their homes were looted as were their food supplies. We have documented evidences of these atrocities.
All three incidents were confirmed by a fact-finding team of Women Against Sexual Violence and State Repression. Another activist Bela Bhatia, who was also part of a fact-finding team, confirmed these incidents.
We went as lawyers and managed to get an FIR registered (for the first incident) but no action was taken against the perpetuators. The police dismissed it as one more incident of Maoist propaganda.
Fortunately, after the third incident, (on the fifth day following the alleged rapes) a National Commission of Women team ensured that an FIR was lodged.
All these incidents, I believe, are building up to something but for the present, it is a presumption that is all.
You are making serious charges of alleged gang-rape.
Following our complaints, members of the Naxalite Peedit Sangharsh Samiti came and threatened activists Bela and Sori. It is obvious that there is a connection between members of the NPSS and the police and the latter are using them for reasons of social mobilisation. That alone explains how its members could go around attacking us with so much immunity.
They first indulged in sloganeering. Members of the NPSS are known to have thrown stones at Malini's house. Our landlord was taken away for questioning. There was so much pressure put on him that he was forced to ask us to vacate.
Soni started receiving threats in January end. In the first week of February she was warned that if she entered the villages of Bastar, she would be burnt alive.
Militarisation is increasing as are cases of rape, pillage and plunder. The number of arrests and surrenders are also increasing.
In January this year, the police claimed they had killed 36 Maoists but most of these 'encounters' are proven to be false.
We are challenging the official narrative and that is why we are being hounded by the local police.
I will give you a recent incident of a so-called 'encounter' that happed in Bastar district in February. Sori heard someone had been shot dead and the police claimed he was a Naxalite.
During the last one year, Sori has emerged as the voice for the tribals of Bastar. She has been very bravely picking up every issue and raising it.
The person killed had seven children. She pointed out that the man killed had opened a bank account just one month ago and to do so, he would have been given police clearance.
He also had an Aadhar card and a ration card. Sori took his wife and kids had held a press conference in Raipur. Sori took them to meet the DGP (director general of police) and tried to get an FIR registered against the IGP (inspector general of police) of the Bastar District S R P Kalluri.
On the night of February 20, someone informed her that she was going to be attacked. Sori wanted to go home because she was scared for her kids.
When we heard of this, we thought her home would be attacked as had happened in the case of Malini whose home was stoned. None of us had thought it would be a physical attack.
That was a very shameful act to put grease oil mixed with some corrosive substances on her face.
The problem is that the state administration does not want any kind of information to go out. They don't want anyone to ask questions. They do not want to give space for any kind of protest.
What about the local journalists? Why do they not speak out?
Journalists also have been silenced. Two local journalists were arrested on charges of being Maoist sympathisers. We are very connected to people outside this area, but no local person has the strength to fight against the establishment.
Take the example of young journalist Santosh Yadav who was working as a stringer for several newspapers. The local villagers used to go to him with their complaints. He was living in the Dardhan district. He directed a lot of local villagers to us.
He was arrested and the police kept him naked in their thana. They then tried to buy him over by offering him money if he agreed to become an informer.
When the police once tried to highlight a fake encounter case, Santosh had questioned them on their claims. He had a public altercation with the local SP (superintendent of police). Two years later, the police arrested him.
But surely the police cannot hope to empty out Bastar district of its entire tribal population.
Bastar has a population of 25 lakh (2.5 million). Entire villages are getting emptied. A major displacement drive is on. Many of these tribals are moving to Andhra Pradesh.
It is obvious there is a corporate hand behind this as many MoUs have been signed.
Malini questioned the actions of the security forces in her writings. The police came to her house at 11.30 pm saying they had a complaint against her. Our landlord was taken away for questioning. The police are going to ridiculous lengths to prove they are right.
You are saying there is no one to speak out on behalf of the tribals.
The state is oppressing all voices of dissent, whether it be journalists, academicians and activists. They do not want any obstruction. I am very worried. The war is going to intensify. Something very sinister is afoot. There is an immediate need of intervention from civil society.
But there is nobody left. All the local CPI (Communist Party of India) leaders have been threatened. Bela Bhatia is still there (in Bastar), but she has also been questioned.
Presently we are shuttling between Raipur and Bilaspur. We are living out of suitcases, but I hope we will be able to return to Jagdalpur very soon.
EARLIER IN THE SERIES: