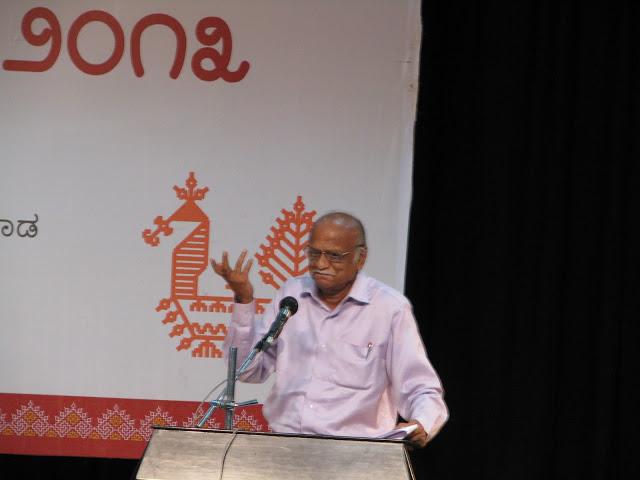 'If they oppose the government on different issues, what has the Sahitya Akademi got to do with it?'
'I say you cannot return the Sahitya Akademi Award on this issue. This is no way to protest.'
'These awards were given by writers. So what is the point of returning these awards to the government?'
The Sahitya Akademi president speaks out.
Dr Vishwanath Prasad Tiwari, president of the Sahitya Akademi, is troubled.
Nearly 20 writers have returned their Sahitya Akademi Awards to the government in protest against the killing of writers like Professor M M Kalburgi, left, charging Prime Minister Narendra Modi with keeping silent even as there is growing intolerance in the country towards views different from those of the ruling regime.
Dr Tiwari below, below, left, tells Syed Firdaus Ashraf/Rediff.com why the writers must not return their awards to the government.
You said the Sahitya Akademi Awards were given by the Sahitya Akademi to writers and not by the government. So why are these writers returning their awards to the government?
I told them that they must not return the Sahitya Akademi Award. I said if they oppose the government on different issues, what has the Sahitya Akademi as an organisation got to do with it?
Those who have returned their awards say writers are being killed in India, but the government is doing nothing about it.
I only want to say that the Sahitya Akademi is an autonomous body. Writers should oppose the government in a different way and not by returning the award.
You have called for a meeting on October 23. What is it about?
This meeting is for us to think what to do with the writers who have returned the awards. What is the current situation in the country?
Why are these writers returning the awards? What must the Sahitya Akademi do with these awards?
Every language of India has one representative on the Sahitya Akademi's executive board. All these issues will be discussed at our October 23 meeting.
Do you feel what is happening in our country is wrong because writers like Professor Kalburgi have been killed?
I have said this many times, that as a writer I support the independent thinking of any writer. If any writer has been killed for writing or someone has misbehaved with him, I condemn it. I have said this many times.
Almost 20 writers have returned their awards.
What can I say about this issue now? Sometimes some incidents happen and after that things catch up like waves. All these writers know that the executive board will meet on October 23. They could have at least waited till then.
Did you speak to any writer who returned his or her award?
If someone asks, only then I will talk. Without any discussion or any complaint they have taken decisions. Whatever I have come to know is only through the media.
As a writer, do you feel that there is growing intolerance in Indian society today and that writers' lives are in danger?
The way incidents are happening, you do feel so.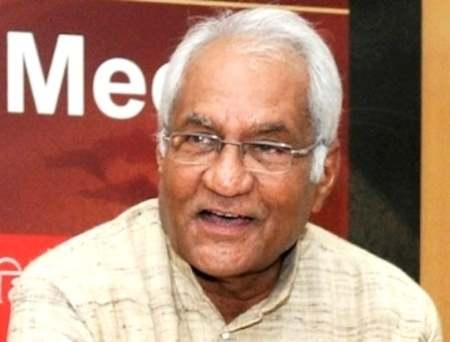 Ms Nayantara Sehgal says if you oppose the government's views, then your life as a writer is in danger. Do you feel so?
No. I don't think this way.
Some right-wing Hindu groups allege that all the writers who are returning awards are leftists. What do you have to say about that?
I have not scrutinised that list yet. I don't even have the names of all the people who have returned their awards.
When these awards are returned to the government, what happens?
Till this date such an incident had not happened in our country. Therefore, we have called a meeting and the executive board will deliberate on this issue.
You must know some of the writers who have returned awards. Didn't you speak to them?
I don't think it is right on my part to speak to the writers after they have decided to return the awards. They are my friends, but if they had asked me before returning the award or called me at least, I could have told them not to do so.
When they have decided to return the award, what can I say to them?
This issue has taken a political turn, isn't it?
The Sahitya Akademi is the only institution of writers that is independent. It works autonomously. There is no other institution that works this way. But what can I say? What you are saying is right also.
How the situation has come to such a pass, I have no idea.
These writers say Prime Minister Narendra Modi is keeping quiet when writers are being killed. What do you have to say about it?
I say you cannot return the Sahitya Akademi Award on this issue. This is no way to protest. There are other ways, too, like political parties do. The award is given to the writer for the gunvakta (quality/beauty) of their books.
These awards were given by writers only. So, what is the point of returning these awards to the government?
What is your personal opinion -- should the prime minister speak on this issue?
You don't ask me this question. This will be decided on October 23 after our executive meeting. This meeting will decide the future course of action. I will speak after that.
How many people will attend this meeting?
27.
What do you have to say to allegations that appointees to the Sahitya Akademi are political and, now, Bharatiya Janata Party supporters?
Ask those people who put such allegations. I feel these allegations are bogus.
Did you feel that you must also resign?
I believe in India's Constitution and the constitution of the Sahitya Akademi which talks of secularism. These are the core values of our country and I support that.
IMAGE: Professor M M Kalburgi, who was assassinated at his Dharwad home on August 30.