'He wants people who say only yes.'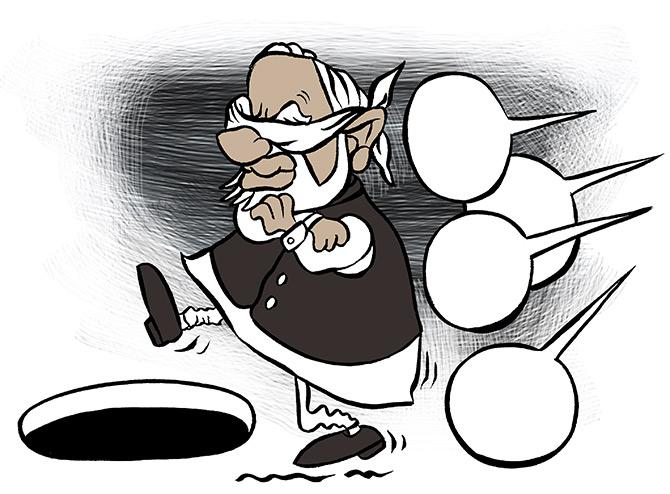 "Modi is a committed man. But human resource management is his biggest problem," Anil Swarup, the former coal secretary, tells Rediff.com Senior Contributor Rashme Sehgal in the concluding segment of a two-part interview:
What is the way out of the coal crisis?
The Centre has to sit with state governments that produce coal including West Bengal, Odisha, Jharkhand, Chattisgarh and Maharashtra which are all Opposition ruled states and sort this problem out.
The problem is that the government is at war with these states and that has only exacerbated the problem.
When I had met Modi as coal secretary, I told him, he should implement the Gujarat model throughout the country. (Modi as Gujarat chief minister had initiated power reforms which had helped increase power production in the state.)
The problem is that the prime minister is surrounded by nincompoops.
He wants people who are subservient to him. He has the right ideas.
He is a committed man. But human resource management is his biggest problem.
It is those who have destroyed the power sector who are getting rewarded.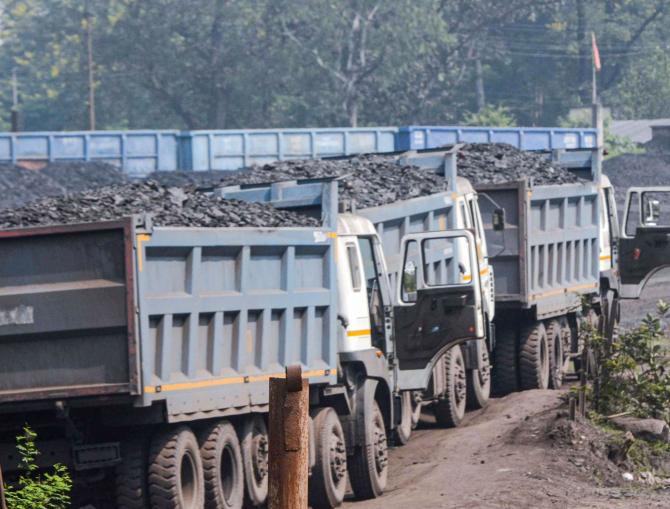 Can you elaborate?
Modi has good ideas. He wants to do things.
Yes, but is this not a contradiction? The prime minister wants to do things, but chooses the wrong people to implement his schemes?
No, this is part of his personality. He is committed, but he is so full of himself.
He wants people who say only yes. The problem is he wants to be appreciated all the time.
But to go back to the crux of the current crisis, when the government decided to implement the Swachh Bharat Abhiyan programme, they used the services of hundreds of mine managers to dig toilets.
Their primary job is to plan and excavate mines and not dig shit holes. This took its toll.
Even worse was the government's decision to make CIL (Coal India Limited) invest in fertilisers instead of using their finances to start new mines.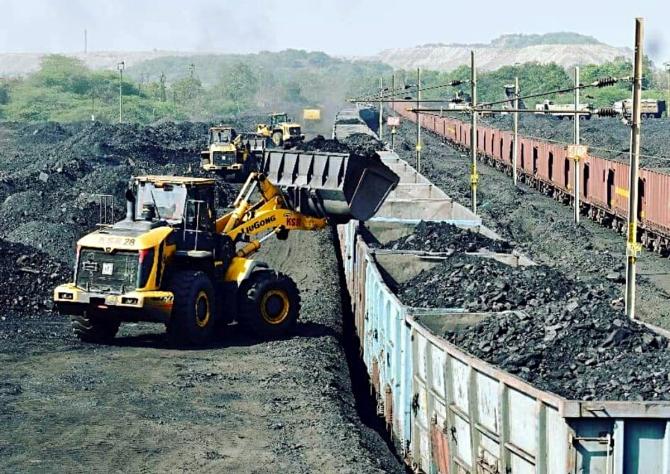 Surely, you and other bureaucrats and CIL officers should have protested against these decisions.
Of course, we protested, but our objections were overturned.
Bureaucrats can offer their point of view, they can offer advice to the government, but the final decision rests with the Cabinet minister and so our objections ultimately do not carry weight.
Matters were made worse by the fact that most of the coal deposits are found in Opposition ruled states including Chhattisgarh, Jharkhand. Sadly, Centre-state relations have been steadily deteriorating.
There is hardly any dialogue between them. When I was coal secretary between 2014-2016, I made it a point to travel to these states and personally meet all the concerned officials.
I would make it a point to meet the chief minister.
I would convey to them what I would call a value proposition that showed how industrialisation and job creation invariably followed in whichever place coal mining was taking place.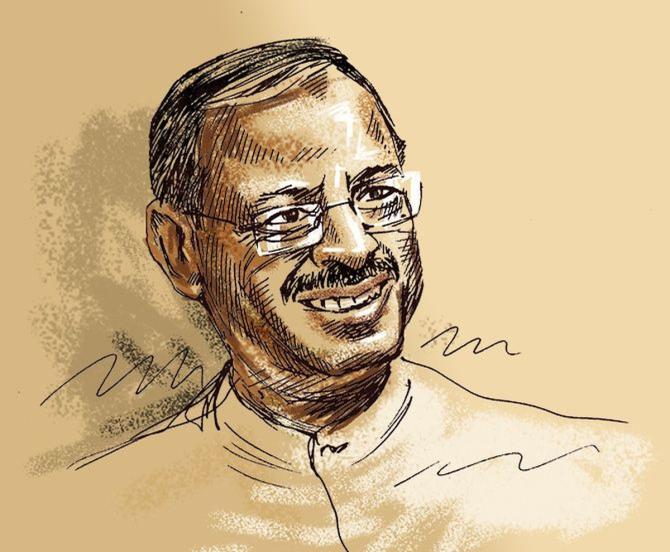 At present, the Centre is at war with West Bengal Chief Minister Mamata Banerjee.
When I was coal secretary, I travelled to Calcutta and personally met the chief minister.
I calculated (for her) just how much the state government was losing by not acquiring land for starting new mines.
Coal mining is mutually beneficial for both the state and the Centre. Within 48 hours, I had got the land.
Land allocation is a state subject and without land allocation, new mining cannot take place.
All the CMs of these Opposition states agreed to my suggestion.
We had an additional production of 32 metric tons in 2016.
We were getting so much coal that it became a buyers' market. This resulted in the government becoming complacent. But I was looking at the situation five years down the line.
State governments and the Centre must work together towards finding a solution to this problem.
Sadly, coal production in FY2018-2019 was 606 MT which reduced to 602 MT in FY 2019-2020 and went down further to 596 MT in 2020-2021.
Had the coal production grown at the additional 34 MT, we would not have faced this crisis.
Feature Presentation: Rajesh Alva/Rediff.com