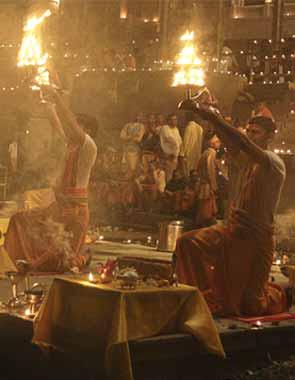 Mukhar Abbas Naqvi, senior vice-president of the Bharatiya Janata Party, is convinced that Narendra Modi will become the next prime minister of India.
In an interview with Rediff.com 's Onkar Singh, Naqvi claimed that many of the BJP-led National Democratic Alliance's allies wanted the BJP's prime ministerial candidate to contest from their states.
All eyes were on the meeting of the BJP's Election Committee on March 13. It was expected that the issue of Narendra Modi's Lok Sabha constituency will be sorted out. Is he going to contest from Varanasi?
This was not even discussed in that meeting. The issue will be sorted out by March 15.
Why is senior BJP leader Murli Manohar Joshi adamant about contesting from Varanasi instead of offering his seat to Modi?
He has represented that constituency for a long time. He is sentimental about it. No one can say anything.
Will Modi contest the Lok Sabha polls from two constituencies?
I can't say anything about that as the matter has not been discussed.
Both your ally Shiv Sena and its rival -- Raj Thackeray-led Maharashtra Navnirman Sena -- have offered full support to Modi. Will he consider contesting from Maharashtra?
Various political parties which are joining hands with the BJP are keen that Narendra bhai should contest from their states. We have offers from Chattisgarh, Madhya Pradesh and elsewhere. This is not an issue as far as our prime ministerial candidate is concerned.
Women leaders in the party as well as young BJP members are bound to be unhappy with the manner in which tickets are being offered primarily to ageing leaders.
Majority of our leaders, who are contesting the elections, are below the age of 45 years, which is good enough by present standards.
While we want the youth to vote for us, we do need to balance it out with leaders who have experience. We can't insult our veteran leaders by just discarding them.
We were the first to demand 33 per cent reservation for women in the legislature. The Congress, despite having a woman at the helm of the party, did not allow the Women's Reservation Bill to pass.
We hope to pass this important bill after the new government led by Narendra Modi takes over.
Don't you think party patriarch L K Advani should be content to just spearhead the party if the NDA comes to power instead of contesting again from Gandhinagar in Gujarat?
How can you be so harsh to someone like Advaniji, who raised the number of the BJP's seats in Parliament from only two to 180, with his rath yatra? If he feels that he has been a leader who has made a place for himself, then should he not contest?
Aam Aadmi Party leader Arvind Kejriwal has alleged that industrialist Mukesh Ambani is covertly funding both the BJP and Modi.
Kejriwal has himself been discredited. He can fling any number of charges at Modi bhai, nothing is going to stick. How does he explain hiring a chartered plane when he travelled from Ahmedabad to Delhi?
The AAP party was the Team B of the Congress party, but things did not work out between them and he was forced to resign as the chief minister of Delhi.
People have seen through his game and that is the end of it.
Image: Priests hold oil lamps as they perform prayers on the steps of Sindhiya Ghat in Varanasi ' Photograph: Reuters