India tops the world with 11% of global deaths in road accidents while we have only 1% of the world's vehicles.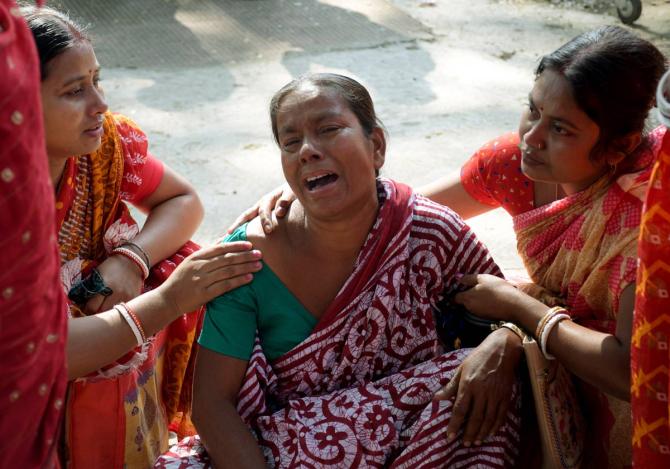 India records 53 road accidents every hour.
According to the National Crime Records Bureau data, in 2020, every 100 road crashes claimed 37 lives across the country.
It is reported that on average, India records 400,000 to 500,000 road accidents every year in which 150,000 people die.
In the last three years, National Crime Records Bureau record 390,000 people died due to negligence related to road accidents: 120,000 deaths in 2020, 136,000 in 2019 and 135,000 in 2018.
This made Nitin Gadkari, the Union minister of road transport and highways, describe road accidents as more 'dangerous than the pandemic'.
It has always been a matter of concern for the authorities concerned that there was no proper data available on road accidents.
It is in this background that the Integrated Road Accident Database (iRAD), conceptualised and designed by IIT-Madras, gains importance.
Dr Venkatesh Balasubramanian, a professor at the department of engineering design at IIT-Madras and the man behind iRAD, explains how useful the database is, and how road deaths can be reduced by 50% by 2030.
"The goal for us is to reduce fatalities in road accidents by 50% by 2030 all over the country and achieve zero fatality by 2040." Dr Balasubramanian tells Rediff.com's Shobha Warrier.
According to a report by the World Bank, India tops the world with 11% of global deaths in road accidents while we have only 1% of the world's vehicles. Is it because our roads are unsafe or because there is not even data on road safety, or because drivers have scant regard for rules?
It is true that our roads are not safe and there are a lot of fatalities.
Now the question is, is it because we have designed the roads badly that we have fatalities? Or, are the users the reason behind fatalities when roads are designed well?
The answer is, there are areas where roads could be improved through proper engineering, but accidents do happen in areas where roads are designed well too, and users are the reason why fatalities happen in such areas.
Both these problems need to be addressed to make our roads safe.
Is that the reason why you decided to develop a data-driven model for road safety?
A WHO report in 2016 mentioned that when there were 230,000 fatalities, according to the Government of India data, there were only 135,000. It meant a lot of fatalities were not recorded.
When we did a study, we found that we could not entirely disregard the apprehension of WHO; at the same time, we cannot say it is the main issue that needs to be addressed.
That was when we thought of developing comprehensive triangulated data involving all the stakeholders.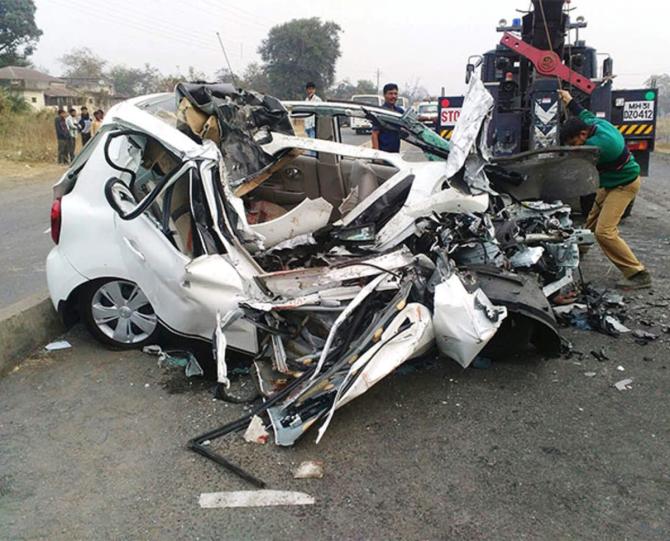 WHO also remarked that India's official data on road traffic accidents as unstable and unavailable...
There is some truth in what they say, but everything they say is not true.
I also do not understand what they mean by unstable data.
Who reports road accidents? The nearest police station.
They report to their headquarters and from there to the state crime records bureau and from there, it goes to the National Crimes Records Bureau.
In every transaction, human beings are involved and there are chances for error.
The errors could be unintentional or intentional but there is a possibility that errors can come by.
Our conclusion was that road accident in India are under reported.
An option we have is to develop a better system to record road accidents across the country.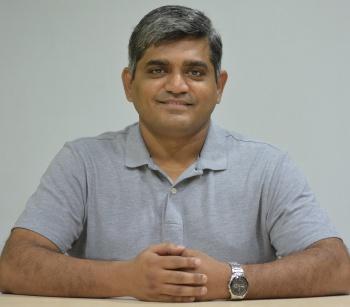 IMAGE: Dr Venkatesh Balasubramanian, Professor, Department of Engineering Design, IIT-Madras
How important or useful is proper data to prevent road accidents?
When we have proper data, we will know where accidents happen frequently.
We can then analyse the data to understand the root cause of the accident and come up with solutions to minimise such accidents.
For example, the Kathipara junction in Chennai was an area that had traffic congestion and also frequent accidents.
Once they came up with a clover flyover, the accidents and fatalities reduced to near zero.
Now, a higher volume of traffic pass through the junction without much hassle.
If you have proper data on road accidents and fatalities, we can also find out what kind of trauma facilities we should have, and how they should function. The data can also be used in vehicle engineering.
Do you mean, if you have proper data, it can be useful for not only road design but for hospitals and car designing itself?
Exactly. If you have proper data integrating all the stakeholders, it is easier to solve the problems. But data must be the basis for all that.
Our motivation today is to integrate all the stakeholders through our model to create a good database that can be used by the stakeholders to develop solutions and also assess their impact.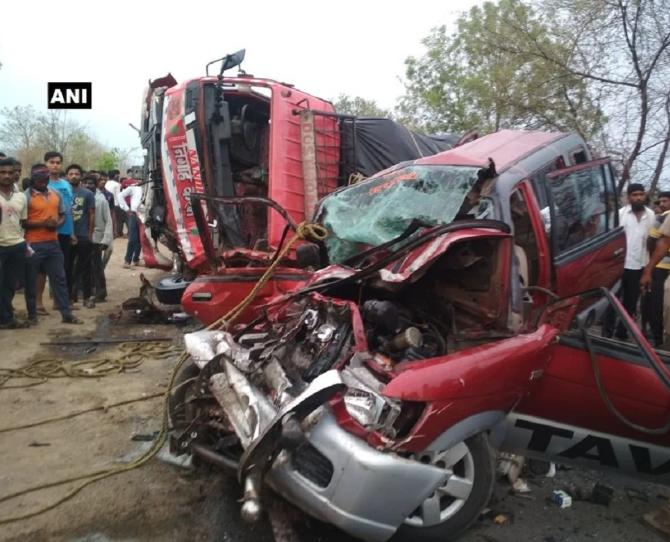 You have signed MoUs with quite a few states. Has any state been using your data?
Our idea is to have an integrated road safety database across the country which can be used by all the states and Union Territories.
We want to align the whole country to the data collection model.
Ministry of road transport and highways, Government of India has backed this conceptual idea of ours to have an Integrated Road Accident Database (iRAD).
iRAD was designed by IIT-Madras and implemented by National Informatics Centre Services Inc (NICSI), is financially supported by the World Bank.
The objective of iRAD is to collect data from the entire country on a single platform.
This would also be available in assisting the implementation of social welfare programs, such as trauma care, 48-hour insurance under Ayushman Bharat, etc.
One state with which we have signed an MoU is Rajasthan, and we are already working with them to develop a data-driven systems approach to road safety.
Of course, we work closely with the stakeholder departments of Health and Police in Tamil Nadu since 2017.
In fact, iRAD was started as a pilot project called TARA (Transport Accident Reporting Application) with the Tamil Nadu police before the ministry of road transport and highways adopted it for pan-India implementation.
What does signing MoUs with different states mean? Would you be collecting data for each state? It was reported that this would reduce fatalities by 50% by 2030...
Data collection through iRAD will take place irrespective of the MoUs with the states.
The MoU is primarily to develop strategies, monitor implementation and also develop capacity and capabilities in the various stakeholder departments in the states.
The goal for us is to reduce fatalities by 50% by 2030 all over the country and achieve zero fatality by 2040.
You cannot stop accidents from happening, but even when accidents happen, there shouldn't be any fatality.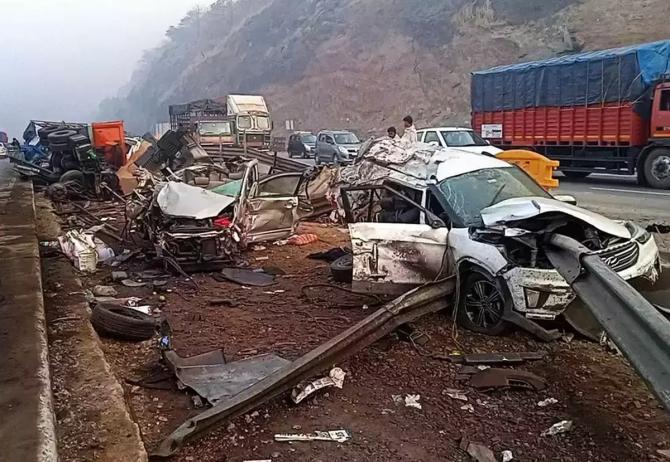 Am I correct in saying that iRAD's role is to provide data to various state governments and the central government, and it is for them to come up with solutions?
Our role is to make sure that good quality of data gets collected from the stakeholders.
We will also analyse the data and share our findings with MoRTH and the respective state governments with the hope that they would come up with solutions.
My mantra for data-driven systems approach road safety is a five-step process, i.e., collect, collate, analyse, strategise, and implement.
What about the most important component in the whole process, the road users? Won't they need to be educated?
Education is a critical component to sensitise the most important factor in road accidents, the road users.
I also maintain that if you want any idea to have a good impact on society, you need to base it on data.
Based on good quality data, you can build impactful strategies, and one such strategy must be educating the road users.
Feature Presentation: Rajesh Alva/Rediff.com