'The root of the Kashmir problem lies in Partition. To solve the issue, we have to begin from there and settle it forever.'
'If we had bartered on our ideology, we too would have been a darling of New Delhi, the way Mufti Mohammed Sayeed is.'
'Delhi has been focusing most on strengthening the intelligence agencies in Kashmir, spending huge money on them.'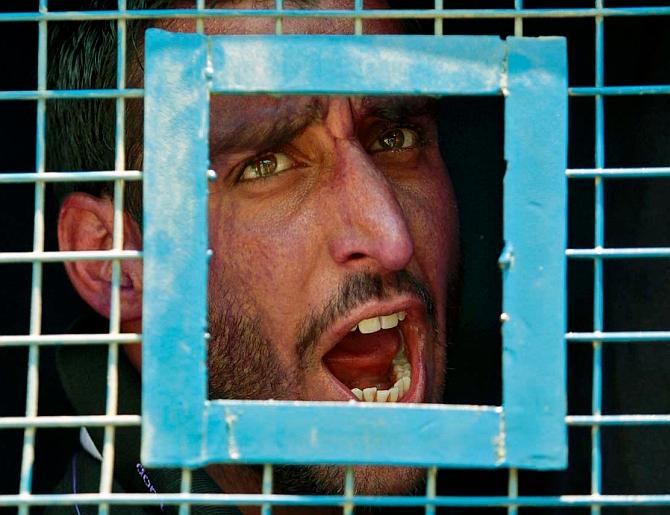 National Conference leader Dr Sheikh Mustafa Kamal is known for his explosive statements, which often stir controversies.
His elder brother Dr Farooq Abdullah and nephew Omar Abdullah have often distanced themselves from his statements, even as he was twice suspended from party posts for his statements which did not 'reflect the party's policy.'
Dr Kamal, 76, a doctor by training who served as a minister in Dr Abdullah's government, is thought to be a 'conscience-keeper' of the National Conference party, someone who is passionate about his party's ideology and his father Sheikh Abdullah's ideals.
Following his latest controversial statement, where he purportedly asked the central government to stop fighting militancy in Kashmir, Dr Kamal, image, below, spoke to Pervez Majeed about himself, his party's oldest ally, the Congress, and its arch-rival, the People's Democratic Party.
In an interview recently, you have been quoted as having asked the central government to stop fighting militancy and that 'Azadi is our destiny.'
The tragedy is that a particular line from a compact statement has been blown out of proportion without giving the context.
My purpose and tone was not what has been attributed. What I actually wanted to convey is that we have been fighting militancy since 22 years.
Security forces have not been able to completely end it. And they cannot, because militancy is an offshoot of a problem whose roots lie somewhere else.
Even if militancy ends completely, it does not mean that the original issue is solved.
The real issue can be solved through dialogue. And talks on Jammu and Kashmir should not be kept subservient to militancy.
I said that it has been so many years since India and Pakistan have been fighting over this place instead of talking and solving it forever. So if they continue with this fighting policy, then perhaps God has kept Azadi in our destiny.
This is what I said. If you infer that I have asked for Azadi, that is not true.
You often stir controversies by your statements. Sometimes you blame the army for something, on other occasions you blame 'New Delhi' for everything. What is your political position exactly?
I do not give statements to stir controversies. For example, take this statement about militancy.
I said ending militancy does not mean the Kashmir issue is solved. And that the focus should not be to only fight militancy.
I am not going to keep silent if Delhi keeps fighting militancy (without caring) whether people live here or die. This approach should end.
The root of the problem lies in Partition. To solve the issue, we have to begin from there and settle it forever.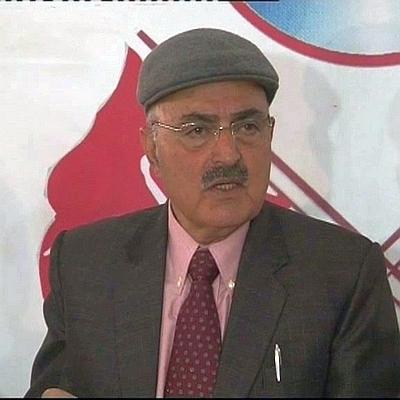 What is that settlement, in your view?
My view is what Dr Farooq said -- let Pakistan and India keep their respective parts of Kashmir; give complete autonomy to both sides; make the Line of Control irrelevant; unite the state which existed pre-Partition, and let people meet and trade freely.
Let J&K be the bridge of friendship.
Sheikh (Abdullah)saab used to say that Kashmir should be solved in a way that no party should feel defeated.
On Sheikhsaab's birth anniversary, Dr Farooq said the LoC should be made irrelevant. (Then prime minister) Manmohan Singh said the same.
Both countries should commit sincerity and mutual trust, and talk on Kashmir. They can live as friendly and cooperative neighbours like most Western nations do, where borders are only on paper and not on the ground. But that will only happen when things are settled forever in Kashmir.
But the Government of India says Sheikh Abdullah acceded to India and thus the issue is settled once for all.
(Emphatically) See, there are some wrong notions about the accession.
It was not actually Sheikhsaab who decided to accede to India. But the situation took such a turn that there was no other way for him other than to support it.
He was released 14 days after the Indian Army arrived in Kashmir. They released him because they could not control the tribal (raiders) invasion.
Tribals had knocked at the doors of Srinagar. Maharaja Hari Singh had fled and Sheikhsaab could not keep his people in the lurch.
And, tell me, if the Government of India says Sheikhsaab acceded to India and that things are settled, why he was arrested in 1953? Why was he was jailed and dragged into litigation? Who did that?
The fact is that this was a conditional accession and after his arrest in 1953, it was manipulated till 1975.
What do you think could be the reason behind his arrest in 1953?
He had smelt conspiracies right then. Sheikhsaab fought for the dignity and honour of his people. So when he saw his people's democratic rights being infringed upon, he resisted.
He laid the foundation of social justice and democracy. How could he compromise on them?
You were with Sheikh Abdullah when he was arrested in Gulmarg while he was prime minister of J&K (the head of government in Jammu and Kashmir was called so till 1965 when the post was changed to that of chief minister).
It is said your perpetual anger and agitation is because as a child you saw your father being arrested in a distasteful way. Is it true?
Yes, I was witness to that. He was unceremoniously dethroned and arrested. He was put in jails for years. Did he deserve that torment? That is a pain...
Our family was helpless and there was such fear that we could not get a shelter in Srinagar for days. I cannot forget that.
If Sheikh Abdullah was tormented, then why did he sign an agreement with Prime Minister Indira Gandhi in 1975?
I had asked him about this after the 1975 accord was signed, as people were unhappy over it.
He quoted a verse from the Quran and said: 'See, we are responsible for our own intentions and they theirs.'
He said he decided to leave his political aspirations aside and try to attend to the people's agonies of two decades.
Do you mean to say that Sheikh Abdullah was cheated?
The fact is that there was a strong structural system put in place by Sheikhsaab. But he was arrested and local stooges supported the central government to alter and infringe upon that structure.
Do you feel the nature of the present relationship between the state of J&K and the Union of India has to be redefined?
Yes. I mean Sheikhsaab had set a roadmap for this relationship in 1947. Delhi has to understand and act on that. That is our policy and ideology.
But your party has been in government several times after 1975. Why didn't you raise these issues then? Why did you give up the ideology then?
We have always been doing that. But that always irritates people in Delhi.
If we had given up our ideology, then my father would not have been arrested, Dr Farooq's government wouldn't have been sacked in 1983, again in 1990 when he had to resign when -- as a conspiracy -- Jagmohan was sent as the governor and then in 1996 when the autonomy resolution that we passed was scuttled.
So if we had bartered on our ideology, we too would have been a darling of New Delhi -- the way (Chief Minister) Mufti Muhammad Sayeed is.
There are efforts being made in New Delhi day and night to strengthen his (the Mufti's) position and his chair in J&K. But we were sent to jails, our governments were sacked, we were tormented... just because we did not compromise on our ideology.
The National Conference too has been in alliance with the Congress government at the Centre and state several times!
That was a bitter experience. I have been saying that always. I was suspended from the party posts twice because I said the truth about the Congress.
Aligning with them proved damaging. The Congress is ill-intentioned towards the National Conference.
On his deathbed, Sheikhsaab said, 'Indira Gandhi tormented me till my death.'
The Congress -- I mean the post-1975 Congress -- can join hands with the devil to harm the National Conference.
Which party is your friend in New Delhi?
None! Instead, there is a strong lobby in New Delhi which is always conspiring against the National Conference.
The problem with New Delhi is that they need Mufti type of people and not us. In fact, the PDP was created to push the National Conference into oblivion. They look for agents... ( Then prime minister) Atal Bihari Vajpayee gave Rs 24 crore (Rs 240 million) to Mufti to set up this party and fight the 2002 elections.
Delhi has been focusing most on strengthening the intelligence agencies in Kashmir, spending huge money on them, and they are being patted for anything and everything they do.
Had New Delhi trusted us even a little, then Kashmir would not have been in this mess.
Do Dr Farooq and Omar Abdullah support your views?
What wrong did I say that they will oppose me? I have my views, I express them.
Farooqsaab said something very rational about the LoC and I too say the same. I did not say anything which is against the party's stand.