'Father Stan was concerned about other innocents who may be implicated and put inside without the slightest proof, the way he was.'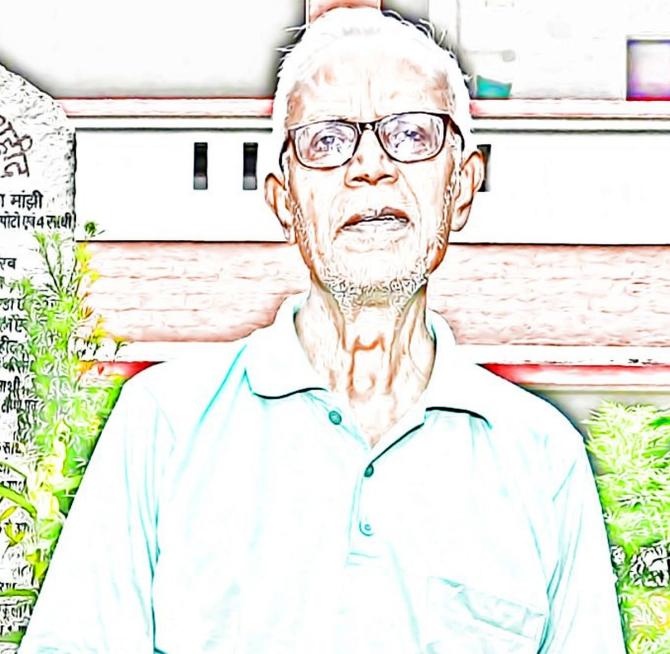 The Bombay high court this week allowed Father Frazer Mascarenhas to approach the court to clear the name of Father Stan Swamy, the oldest of the 16 Bhima Koregaon accused, who died in hospital in July this year, waiting for bail to be granted.
Father Mascarenhas, the former principal of St Xavier's College, Mumbai, tells Jyoti Punwani why even though Father Swamy is no more, the legal fight to prove that the 84-year-old priest from Jharkhand was not what the State portrayed him to be, is important.
Could you tell us what the matter regarding Fr Stan Swamy in the high court is all about?
We had filed bail applications for Fr Stan Swamy when he was alive, both on merits and on medical grounds. Those applications would have ordinarily lapsed after he died.
But the law permits the family of an accused to save his/her reputation even after death. Since Fr Stan was a Jesuit priest, and I belong to the same order, and also because the high court appointed me as his custodian, I became his next of kin.
We had always said that nothing had been proven against Fr Stan, yet he was labelled a terrorist and an anti-national, which damaged his reputation as well as that of the organisation to which he belonged, the Jesuits. We wanted to clear his name.
The court agreed that we had a point, but told us to file a fresh plea, as the original bail petitions would not do.
We feel it is important to clear his name because of the very serious charges he faced, for which there is absolutely no proof.
Anyone who knew him knew that he never advocated violence, in fact he stood for the opposite. He was fighting for the rights of tribals, with whom he spent his life, in a peaceful, Constitutional manner.
It is not right for such a person to be labeled as anti-national.
We also wanted an inquiry into the circumstances that led to his death. He was treated so very badly in jail, which is why his health became so precarious that he had to be admitted to hospital.
So much has been written about him. Don't most people anyway feel Fr Stan was innocent?
Yes, certainly, anyone who doesn't have a political agenda feels he was innocent. Some even consider him worthy of being anointed a saint.
But the State has created this label of 'terrorist' for him. In official records, he was an accused under the anti-terrorist UAPA, and that remains a problem.
In Mangaluru, Jesuits were going to name a park in their college campus after him last month, and some people objected (external link).
This is an indication that because the State accused him of being anti-national, it's being taken for granted by some that he is already condemned, even though no trial has taken place. This belief has to be fought legally. It cannot be left to popular perception.
In the last month of his life in hospital, I was in touch with him. We had many conversations which made it absolutely apparent that he was totally innocent. Yet the government charged him with all kinds of offences. This is absolute nonsense, this tarring of an innocent person.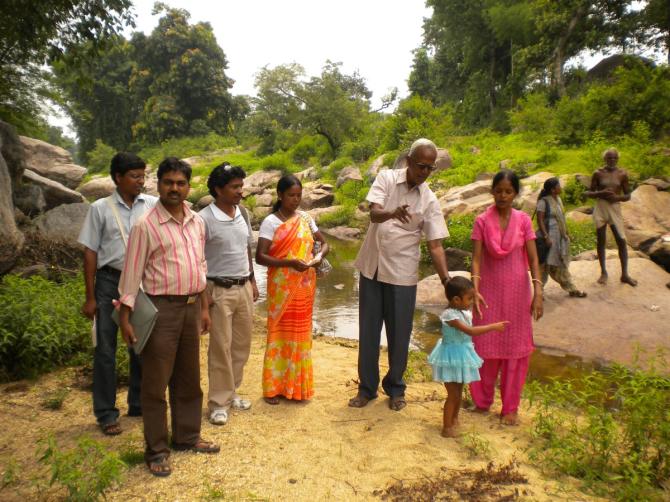 Is the community behind you in your legal fight?
The community is the Jesuits, the Society of Jesus and Mary, to which belong several thousands like Fr Stan and me. The Jesuits run institutions such as St Xavier's College and XLRI Jamshedpur. This whole group is behind this move, and we have the support not only of Christian organisations but also NGOs and human rights groups such as the PUCL.
This is a larger issue, not just about Fr Stan Swamy.
The issue at stake is the labeling of someone whom the State finds inconvenient, and the manner in which such a label sticks to the person, because of the type of law that he's charged under. This needs to be challenged.
The State can just say you are a terrorist and put you in jail for 10 to 12 years under a draconian law. This means we are no longer a democracy.
You met Fr Stan Swamy everyday in his last month. What kind of a person did you find him to be?
A very gentle person. The way he dealt with people around him: he was generous, courteous, thankful, someone who had absorbed a lot from the tribals with whom he lived for many years.
He was also very keen on collaborating with people of goodwill. He called all of them his friends and comrades. Some people objected to the word 'comrade' but it does not imply violence. One who is willing to work with you for the good of all is your comrade. Fr Stan saw all such people as his partners in the goal of human development.
One more point that I must mention: there was no trace of bitterness in him, despite all that he had gone through. He was more concerned about his companions in jail.
He felt he was being treated humanely: The court had sent him to hospital, and he hoped he would get bail on medical grounds. He was getting ready to join one of our Jesuit communities in Mumbai because he knew bail conditions would mean he couldn't go back to Ranchi. So he felt bad about those he'd left behind in jail.
He would have been deeply pained to know that one of them is now in the Anda Cell, for reasons nobody knows. (Gautam Navlakha was shifted to the Taloja Jail's Anda Cell on October 12. The Anda Cell is a high-security cell where inmates can only interact with others in the same cell, and cannot access the main courtyard or the library.)
Fr Stan was also concerned about other innocents who may be implicated and put inside without the slightest proof, the way he was.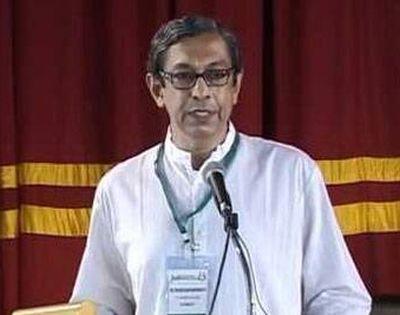 I guess he had the true Christian spirit.
He had the true human spirit, probably acquired from his devotion to Jesus and the values of the Gospel.
I asked him once: The FIR was filed against you two years before you were arrested. Wouldn't it have been the right thing for you to sit quiet and not get involved in any more of your activities? Had you done that, all this would not have happened.
He replied, 'Then what would have happened to the thousands of Adivasis in jail? I could not betray them.'
Because of the FIR, he knew he was a thorn in the side of the government. But he was ready to take the risk and pay the price, to help the thousands in jails on whose behalf he had filed cases.
So this fight is not just about Fr Stan Swamy. It's also about the condition of Adivasis in Jharkhand.
Had you imagined you would get so involved in the Bhima Koregaon case?
I was already involved in it before Fr Stan Swamy was arrested. Arun Ferreira, who has also been arrested, was my student. I didn't know Vernon Gonsalves, but his son Sagar was in my college too.
The State has implicated many activists, but the fact is that the Bhima Koregaon case is basically about Dalits and the way they were attacked by Hindutva groups on January 1, 2018 at Bhima Koregaon. The injustice to Fr Stan has become a symbol of the injustice that lies at the heart of this case.
Feature Presentation: Aslam Hunani/Rediff.com