'The BJP never accepts that Indian society is a caste-ridden society.'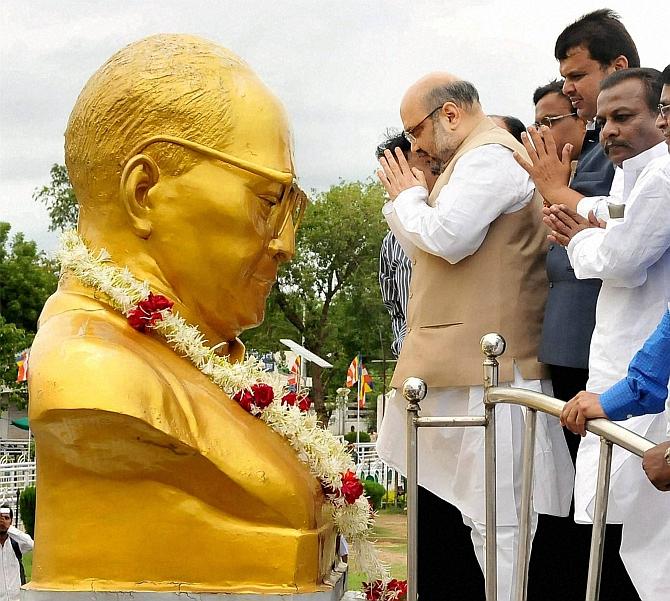 The April 2 Bharat Bandh called by Dalit and tribal organisations, and supported by many Opposition parties, resulted in large-scale violence in states like Madhya Pradesh and Uttar Pradesh.
Hundreds of young Dalits came out on the streets to protest the Supreme Court's ruling banning immediate arrests under the Scheduled Castes and Scheduled Tribes (Prevention of Atrocities) Act, and in the ensuing violence 9 people were killed across the country.
"If you look at the entire protest on April 2, you will find it was not only about the Atrocities Act dilution, but the accumulated anger of the Dalit community against the BJP over the last four years," Prasad Sirivella, who works for Dalit causes and is a former member of the National Dalit Movement for Justice, tells Rediff.com's Syed Firdaus Ashraf.
Why is the Dalit community protesting so strongly against the court ruling on the SC/ST Atrocities Act?
In 1989 there were a series of atrocities against Dalits.
The government then realised that they need a special legislation.
At that time the law minister made a statement that existing laws including IPC (the Indian Penal Code) and CrPc (Code of Criminal Procedure) were not sufficient enough to deter the atrocities (against Dalits) and there is a need for special legislation to prevent them.
Before the 1989 elections, Rajiv Gandhi, the then prime minister, in his address to the nation from the Red Fort said that there was a need for such legislation to make this country atrocity free. Therefore he got this Act.
In the last 30 years, did this law help Dalits at all?
It created a confidence among the Dalit community. There is no doubt at all.
The community started feeling they have a legislation and they have a protective measure.
There is also tremendous awareness about this law in the community.
It is a protective legislation.
There are so many organisations who have worked on implementing this law.
Thousands of activists worked on it.
But this 1989 Act was made (came into effect) in 1995 as it took six long years to implement it.
Apart from (instilling) general confidence, the implementation of this law has not been satisfactory.
Why?
The NHRC (National Human Rights Commission) has made an observation, that if 100 cases of atrocities have taken place on Dalits only 50 per cent of the cases come to the police station.
Out of that 50, the police registers only 25 cases and that turns into an FIR (first information report).
They (the police) do not register FIRs properly under this Act.
As per the rules, the investigation has to be completed within 30 days, but this rule is also not properly implemented.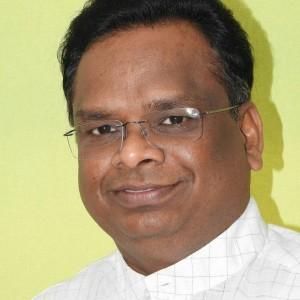 What is the average conviction rate under this Act?
The conviction rate for this Act is minimal.
Even the conviction rate, according to the NCRB (National Crime Records Bureau) data, is wrong, as it is not showing the conviction under the Prevention of Atrocities Act.
Take, for example, the 2006 Khairlanji Dalit massacre case in Maharashtra.
The accused were convicted under the IPC, but acquitted under the Prevention of Atrocities Act.
Even in such cases, convictions should counted under the Prevention of Atrocities Act.
I challenged this before the minister under the UPA (United Progressive Alliance) government and the minister surveyed and answered in Parliament that the conviction rate under SC/ST Atrocities Act across India is around 0 to 8 per cent.
This is the average.
Based on these experiences, we started the process, that there is a need to amend the Atrocities Act.
I, in the position of convenor of the coalition of 6,000 Dalit and Adivasi organisations, National Advisory Council, and the ministry of social justice too gave their study report on the Act.
After three years of consultation, this Act was strengthened.
In 2014, under the UPA government they passed an ordinance.
In December 2015, the Modi government made this into law after a parliamentary committee report.
So after 2015, this law became more stringent?
The Modi government did not implement this law at all.
The authorities did not implement it.
Why didn't they implement it?
Because of (upper) caste mindset in the enforcement authorities.
I know various cases where they start with (raising) doubts.
(There are) so many murder cases, (still) there are acquittals, why?
It does not mean the murder did not take place.
A murder happened, but the investigation and evidence were not placed properly.
Do you mean to say that the upper castes dominate the Indian bureaucracy and the establishment due to which Dalits are not getting justice?
That is the prejudice in enforcement agencies.
But you cannot generalise.
You wrote an article in 2016 of the 116 types of atrocities that happen in India against Dalits, based on a decade-long study. Does such discrimination happen even now?
Untouchability changes its forms.
It is always linked to the development process.
Discrimination is happening in government policy schemes too.
In a village when the government provides a water canal, there is a new kind of discrimination against Dalits.
The dominant caste does not allow Dalits to irrigate their fields or they can irrigate their fields after dominant caste has irrigated their field.
Another example is of self help groups to empower poor women.
There is new discrimination in villages as either Dalit women are not allowed to be a part of the group, and if they are allowed they will sit separately.
This happens in India even today.
There is the two-glass system in India, and there are several examples.
One glass is meant for the upper caste and one glass for lower caste.
Today there are 164 forms of discrimination against Dalits in India, not 116 forms.
This is because development planners and policymakers are not willing to recognise that Indian society is a caste-based society.
They recognise when it comes to votes, but when it comes to policy they ignore this character and they fail to take preventive measure before introducing policies, which results in a new form of discrimination.
Why have we not been able to annihilate the caste system in India?
Caste is rooted in Hindu social philosophy. It is a graded society.
Until and unless the mindset is addressed properly, it will not change.
It is everywhere in India, which includes universities, schools and colleges.
What about Hindutva, how does it deal with it? How does caste fit into the one-nation, one-law concept?
How can one-nation, one-law emerge with this kind of discrimination?
Even the economy will not go forward.
In development economics, they consider every human being as rational.
Even if a Dalit wants to buy land and is ready to pay more money than another caste person, they will sell the land to other caste people, but not to Dalits.
The Indian Institute of Dalits made dummy applications of Dalit job-seekers for various private sector firms in different names of Dalits with more qualifications.
They were stunned by the response to job calls.
They called less qualified people, but ignored Dalits with good qualifications.
A recent report stated that the BJP has not appointed a Dalit as chief minister though they rule 20 states.
It is not a matter of a Dalit becoming the chief minister. It is the societal mindset of people.
So bringing equality is important.
If you see the Constitutional debate on the right to equality, there were two approaches that came up.
One was creating opportunities and another one was creating representation.
These two things are different.
If you make Mayawati chief minister of Uttar Pradesh, do you think untouchability will vanish in UP?
Untouchability is like a social disease.
The BJP never accepts that Indian society is a caste-ridden society.
The BJP has 44 MPs who are Dalits.
They are subject to the party, and if they go against the party they will not get tickets the next time.
Is it true that important posts in the Union government, like top secretarial jobs, never go to Dalits?
Look at the data and you will get the answer.
If there are no reservations, then I am sure not a single party will give tickets to Dalits.
What about the fact that the Atrocities Act was misused against the upper castes?
That is not true. There is no data on this.
We have the data which show how the law was misused by enforcement agencies.
Any law is bound to be misused.
Instead of strengthening the law, these people are diluting it, and it means society will become lawless.
24 per cent of Dalits voted for the BJP in the 2014 Lok Sabha election. Do you think they will vote for the BJP in 2019?
Dalits have realised that the BJP is not for Dalits.
If you look at the entire protest on April 2, you will find it was not only about the Atrocities Act dilution, but the accumulated anger of the Dalit community against the BJP over the last four years.