'The burden on the Government of India will lessen if they allow us to sue China.'
Is China the villain or victim in the coronavirus pandemic?
While there are those like United States President Donald John Trump who would like a closer look at China's role in the worst virus outbreak in the 21st century, there are others like Communist Party of India-Marxist General Secretary Sitaram Yechury who feel Beijing is more sinned against than sinning.
As for India, it is more focused on how to draw businesses that may exit China in the wake of the pandemic, and many states have been loosening labour safeguards in anticipation of such an influx.
Adish C Aggarwala, chairman of the All India Bar Association and president of the International Council of Jurists, is clear where he stands.
He believes that the coronavirus pandemic was deliberately engineered by China to take over big global corporates and that Beijing should be made to pay for its misdeed in Indian courts.
But since Section 86 of the Criminal Procedure Code bars foreign States from being sued in any court except with the government's permission, Aggarwala, below, has written to Prime Minister Narendra Damodardas Modi to amend this CrPC section through an ordinance, so that Indian citizens can sue China for damages caused by the coronavirus.
"You are killing the people with a Chinese-made virus. How many are dead and how many will die till the pandemic is here? Which is like war," Aggarwala, a senior Supreme Court advocate, tells A Ganesh Nadar/Rediff.com.
What made you decide to write to Prime Minister Modi to enable suing China for the spread of the virus?
We have done research which shows that we can take up the matter either internationally or at the national level.
We have also approached the United Nations Human Rights Council on behalf of the All India Bar Association.
This is because China has committed violation of Article 25/1 of the Universal Declaration of Human Rights (external link) and also violated Article 12 of the International Covenant on Economic, Social and Cultural Rights (external link), sub rule 2/C and D.
They have also violated international health regulations, Article 6/para 1, Article 7 and Article 9.
China is responsible under the Responsibility of States for Internationally Wrongful Acts 2001 (external link), which says that if they committed a wrongful act the government is responsible.
Then we complained to the UN that China should reimburse all countries. If the UN doesn't agree, then there is no legal sanction.
If the UN asks China to pay and all countries get together, then China will be isolated.
Even if China agrees to pay, only the countries will get compensation and citizens will not get anything.
The Americans are suing China. But Section 86 of our CrPC doesn't allow Indian citizens to sue a foreign government.
There is no compulsion to keep that section. So we wrote to the prime minister to bring an ordinance to change it.
Once it is done, Indian citizens can file a suit against China.
You have blamed China for the virus. Are you saying Beijing deliberately spread the virus?
Yes. On December, 1, 2019, the first case was known, they didn't disclose it. Some 150,000 people flew out of Wuhan to the United States and to various other countries.
Dr Li Wenliang informed the government. But he was censored, then arrested, and then he died.
They were supposed to inform WHO within 24 hours of the outbreak, but they did not.
Our allegation is that it infected people and also allowed them to go abroad. They also didn't allow other countries's scientists to see the Wuhan laboratory.
But why would China do it?
China wants to become the leading economy in the world. They had already ordered PPE (personal protective equipment). They imported it and now they are selling it.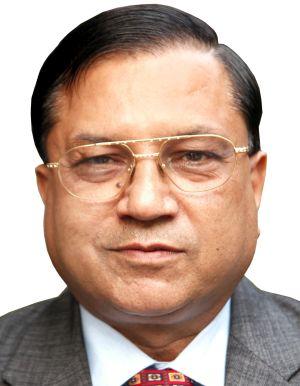 They disclosed it late so that people can see the effect of this disease. Many companies sold their assets in China to run away from there. Business slumped all over.
Stockmarkets collapsed. The Chinese purchased these stocks. They have bought American and European companies's shares. They also purchased shares of HDFC in India.
The government immediately passed a rule that neighbouring countries cannot buy Indians companies's shares without government approval.
Economically, they are now present in every country in a big way.
What you are saying amounts to an act of war by China. Is that what you mean?
You are killing the people with a Chinese-made virus. How many are dead and how many will die till the pandemic is here? Which is like war.
What evidence do you have to show China's willful execution of what you allege is a macabre plot?
All reports have come. British, American, German, Japanese intelligence are saying this. It is an open secret.
As a senior legal professional, you know mere press reports and suspicions don't make for a case. What is needed is hard evidence. And that, is not available in this case.
Everything is available. Passengers from Wuhan went all over the world. They were found to have the coronavirus.
Web sites of the Chinese government, the Web site of the Wuhan laboratory and WHO itself prove that they were negligent.
They did not inform WHO and all other countries of an infectious virus. They didn't inform the world. That proves our case.
If we cannot prove manufacture, we can prove that from these records that after knowing that their citizens were infected they didn't inform WHO and other countries. That is a violation of international rules.
People have been infected. They are responsible for it internationally.
Our case is very clear. Under Indian law we are not allowed to file a case against them.
They only admitted in February 2020 that it is infectious. This proves our case.
Do you even imagine the Government of India will grant your request to sue when China is among India's largest trading partners?
We are very much hopeful. The prime minister at a meeting with chief ministers told them that they should bring companies to India which are exiting China.
Japan is giving incentives to companies exiting China. This is a plus point for India.
The burden on the Government of India will lessen if they allow us to sue China.
The money for citizens will come from China. They will get it from China.
We can recover it from Chinese goods which are here. We will attach them. The Government of India will benefit.
Our GDP is dropping. It will benefit the Government of India. They should stand with the United States of America against China.
We are asking them to change the law, we are not asking for permission.
Even if the Government of India does accede to your request, surely you don't expect China will quietly submit to Indian law?
They will not submit. Then they will be the loser. An ex-parte decree will be passed. Those will be executed.
They have to answer to the court. If they don't contest, an ex-parte decree will be given.
Whatever (Chinesee) properties are available we will attach in India.
Your request will open a can of worms. Then there will be no end to foreign nations being sued in Indian courts for various acts, imagined and real.
Suing is fine, but they have to prove it. If they can prove it, they will win. If they cannot prove, then there is no case.
Any country violating human rights is liable to pay compensation.
Are you a China hater?
No. I am chairman of the All India Bar Association and president of the International Council of Jurists.
Under my leadership I led a delegation of sitting judges of the Supreme Court of India, Supreme Court of Maldives and Sri Lanka to China.
I was invited for a study tour in December 2010 by the Supreme People's Court of China.
We had fruitful discussions with the judges of China, the Bar Association of China and law universities.
We are not haters. We are contesting on principles.
Are you doing all this for publicity?
We never do anything for publicity. We are doing for results.
We get involved in an issue when we know we can achieve positive results.
Otherwise, we would never have got involved.