'She'll probably be leading some significant portfolio from the White House, the way that Vice President Biden did in the Obama White House.'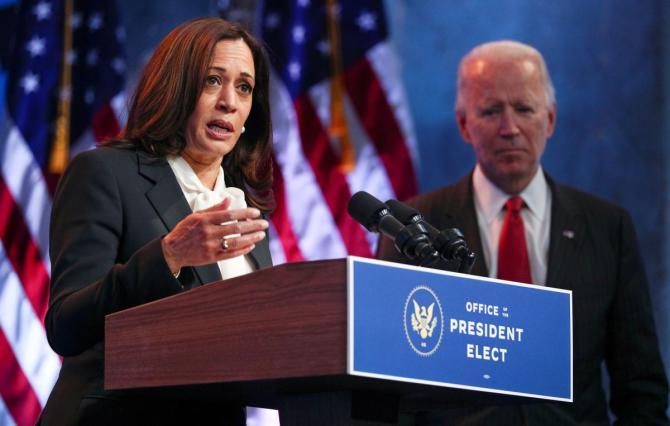 IMPACT has been a political force to reckon with in the past few years, promoting and training politicians from the Indian American community and those that support them.
In earlier events, for example, the Indian American political organization pulled in at least two speakers who went on to become presidential candidates.
One was New Jersey Senator Cory Booker. The other, Kamala Harris, is now going to be vice president.
In a short conversation with Rediff.com's Senior US Contributor P Rajendran, IA IMPACT Executive Director Neil Makhija argues that things are looking promising for Indian American candidates, that there is a lot of support for them, and that as vice president Harris will have a vital role to play.
What do you think of the mixed messages delivered by the American people in this election -- and what does it augur?
There's still a lot of work to be done in relation to the US Senate and the Georgia special elections because right now.
Assuming the Republicans and (current US Senate Majority Leader) Mitch McConnell act the way they have over the last 12 years, then it's going to be very difficult for him to pursue the things that he wants to pursue unless we win the Senate.
There's still a lot of stuff the President of the United States can do, but the Senate is the most important thing right now.
Exactly. Given the situation in the Senate, what do you expect is likely to happen?
I think we're going to see a massive push for mobilization in those races, in the run-offs...
But isn't it also a bit of a surprise that, because the polls have consistently off, but they were off in every state by approximately the same percentage Right?
Yeah. Polls! They're suggestions. They're not fake. It's not destiny. It's also not astrology. Our psychic readings of a future prediction.
And they're always gonna be off. You're never gonna have perfect polls. The average is off three points. And I think they're probably off around that amount, which is typical.
People need to remember that... You ask 500 people who you going to vote for, it's not the same as asking 200 million.
That means there's a sampling problem, right? Because they consistently had Biden ahead by minimum 5% but it all went all the way up to about 8 or 9 percent consistently over a period of time. That's not that's well beyond the polling error margins, right?
Some of them, but not the average. I don't think. I have to look.
Kamala Harris is VP-elect. What else do you see for her in the future, given how things are moving now?
I think she'll probably be leading some significant portfolio from the White House, the way that Vice President Biden did.
He was basically President Obama's point person on the entire Recovery (and Reinvestment) Act.
Get work in that realm and the American Recovery the stimulus.
I imagine they will draw on her expertise and knowledge in the law and in criminal justice reform and a number of other issues.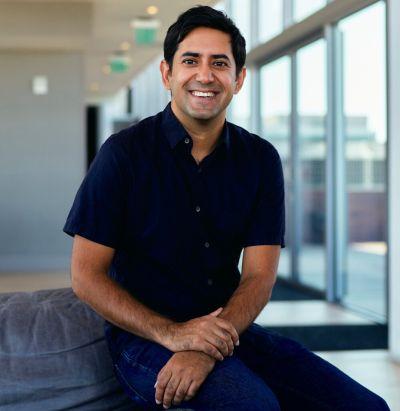 No. Yes. I was asking you about because do you see Kamala Harris at any point in the future as a presidential candidate again.
I think he chose her because he knows that she would be prepared to be president.
What do you think Harris' elevation means for the community, as in the South Asian community in general, and for politicians of South Asian origin?
Well, I think we've seen extraordinary growth and engagement in the Indian American and South Asian communities, broadly... We have some extraordinary public servants in the federal government and Congress, but also in the states.
In the states, you'll see a number of firsts this year.
The first state... legislator - elected official -- in Pennsylvania Nikil Saval.
In New York, we have Jenifer Rajkumar.
You know the first South Asian woman (assembly member in New York state)... Jeremy Cooney in upstate New York -- in Rochester.
So yeah, there's a lot of participation, but most of it is coming from the Democratic side, right?
There haven't been as many showing up in the Republican column, although IA Impact admittedly supports (all Indian Americans in politics).
The Indian community is broadly Democratic.
Do you have any message, something for the community and for other wannabe politicians from South Asian or Indian American backgrounds?
I would say that this is an extraordinary time and we have more support, resources and help for Indian Americans and South Asian candidates than ever before.
So if they are thinking of running or they want to serve in the administration, they should go to our Web site iaimpact.org, and sign up, and we would love to support people nationwide.
Feature Presentation: Aslam Hunani/Rediff.com