'Elections are so close therefore some decision had to be taken.'
'Now the farmers have no reason to protest.'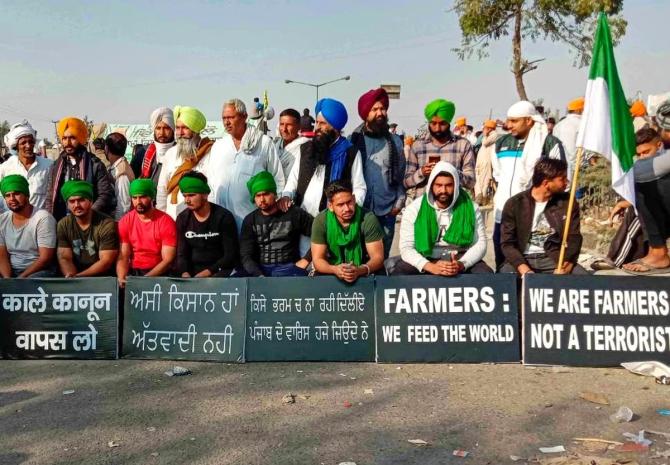 "GST was hanging in the balance for more than 8-10 years or so. In the same way, farm reforms will also hang in the balance for the same period of time," Agricultural economist Ashok Gulati tells Rediff.com's Syed Firdaus Ashraf in the concluding part of a two-part interview.
You tried to bring in a consensus on the three farm laws after becoming a committee member, so why do you think you failed?
We are not the government that people will listen to our words.
This is between the government and the farmers community. And there is no one farmer community in the country.
If you ask Bihar farmers about the three farm laws they will not even know what we are talking about.
This minimum support price for farm produce was the story of only three places -- Punjab, Haryana and western Uttar Pradesh.
Now elections are coming and they are so close therefore some decision had to be taken.
Since the decision is taken, now the farmers have no reason to protest.
Had these three farm laws existed it would have become a huge election issue.
So all the effort on the farm laws since last year has meant nothing?
They are saying they will form a committee between the states and the Centre.
Now this committee will sit for one or two years and this will continue till the 2024 elections.
GST (Goods and Service Tax) was hanging in the balance for more than 8-10 years or so. In the same way, farm reforms will also hang in the balance for the same period of time.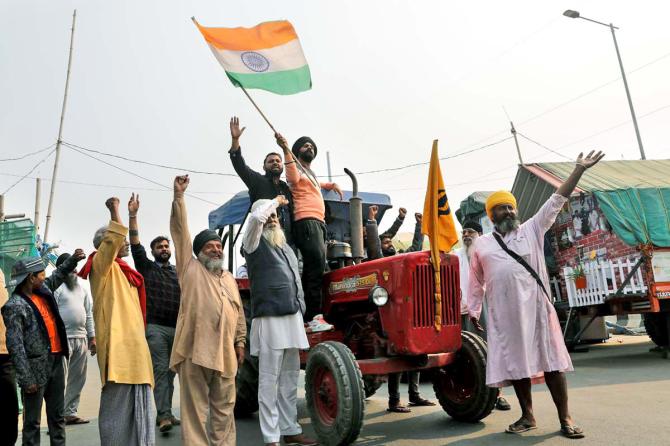 You had pointed out how the milk and poultry sector, which does not have MSP, flourished in India because of market forces. Do you feel bad that we will not be able to see such growth in the farming sector now?
There is nothing personal for me as I do not need any medal.
I am doing it only for the betterment of our country and I don't even claim that I am 100 percent right all the time.
If someone understands it, then it is fine because we do analysis and give our analysis to the government irrespective of which party is ruling.
Be it the Congress or BJP, I am going to tell what are the best practices in the farming sector in the world and how the country can benefit from it.
If you want to take it, take it otherwise inefficiency will continue, dhapli baj rahi hai, khaana mil raha hai logon ko. Jis cheez ke liye Rs 2 kharch hona hai, Rs 10 kharch ho raha hai, what is the purpose?
You see the subsidy on urea. 75 percent of the money spent on urea does not go into plants but goes into environment and water table. And nitrous oxide is 300 times more harmful than carbon dioxide.
You are giving subsidies for poison. These are the policies that we are pursuing.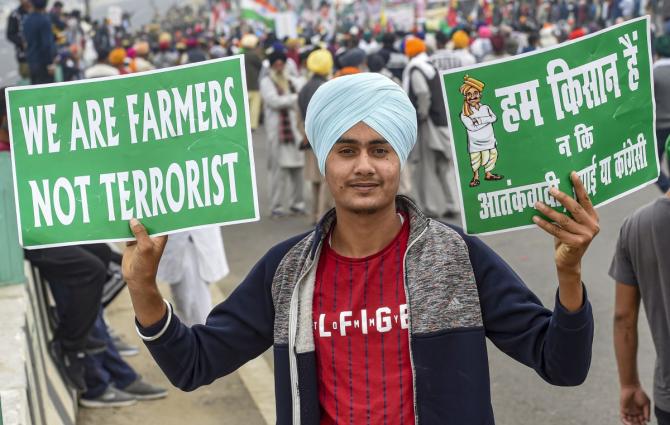 Do you feel the withdrawal of the farm laws is bad for future generations?
Today you are already living in a gas chamber. On November 7, 2021, 48 percent of the pollution was because of stubble burning.
What is life in our country? Someone is blaming this person and another is blaming some other person for pollution and this cycle goes on. And the end result is that we do not do anything about it.
Punjab farmers put it across very strongly, that Bihar farmers do not get MSP and therefore they became farm labourers, and that they too will become farm labourers once the three farm laws are implemented. Did they succeed in spreading this narrative?
Punjab farmers say buy my crops and dump it in the dustbin or do whatever you want.
Today, FCI godowns have three times more wheat and rice in their godowns but the farmers of Punjab are not bothered. They do not care about the inefficiency of FCI.
The country does not need this quantity of grains (from Punjab). So, what do you do? You create an alternative produce.
We suggested let them produce maize and make ethanol from it. There is unlimited demand for it.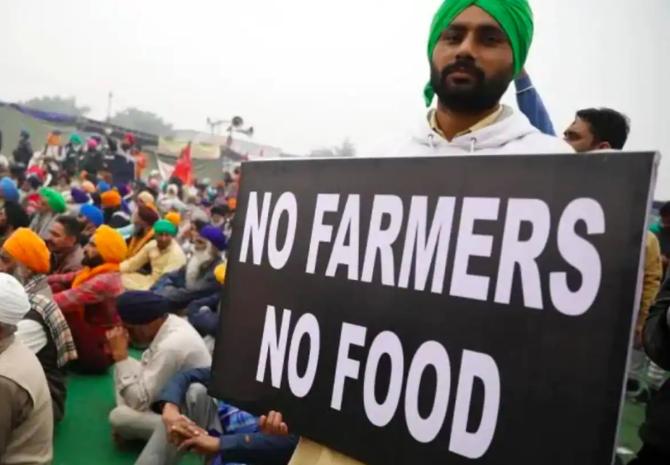 Why did this not happen?
The private sector will enter farming sector in a big way if there is a pan-India strategy.
Now the farm lobbies who opposed the farm laws feel that the private sector cannot do pan-India strategy on farming. Toh theek hai.
Why not put MSP on fisheries, eggs milk and poultry products too, then? Why do they want MSP only for wheat and rice?
Fisheries is growing at 9 percent per annum in India. Poultry is growing at 7-8 percent per annum in India.
Milk is growing at 5.5 percent per annum. Now compare that with cereals, wheat and rice which are growing at 1.6 percent per annum.
This is the kind of growth happening in agriculture.
Lastly, do you feel that good politics has won over good economics?
I don't know whether it is good politics or not, but upcoming state elections may have come in the weight of calculations.
Prime Minister Modi said in his speech that they have failed to explain it to farmers that it was for their benefit. And if they do not feel it is for their benefit, fine. Kahani khatam.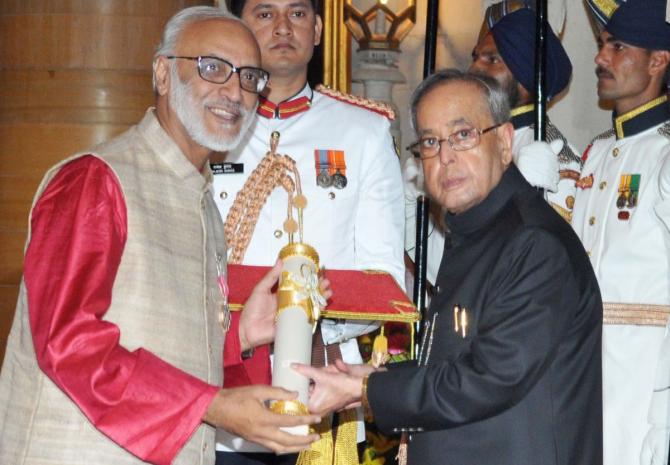 Will repeal of the farm laws amount to a disaster for the country?
It will not be a disaster because the government was running it anyway before these three farm laws.
Inefficiency was there and will continue to be there. Roti mil rahi hai.
You are going at your speed of 40 km per hour in your old Maruti car. I come and tell you to change because it is an old khatara car and you need a new Volkswagen car.
You then tell me you don't trust a multinational company.
They will come and do something and you will meet with an accident in their new car.
So I don't want Volkswagen, I am happy with my old khatara Maruti car.
I will then obviously tell you okay, run at the same speed with which you were running and be happy.
You mean the farmers were not ready for change?
That is not true. This was an issue in which the Opposition parties created a narrative and fear. They succeeded in it and the government was sleeping.
Feature Presentation: Rajesh Alva/Rediff.com