'We should not forget the core purpose of the lockdown -- to buy time to implement a strategy to tackle the virus, to prepare for the final lifting of the lockdown and to prepare for a 'new tomorrow',' notes Dr Sanjeeth Peter.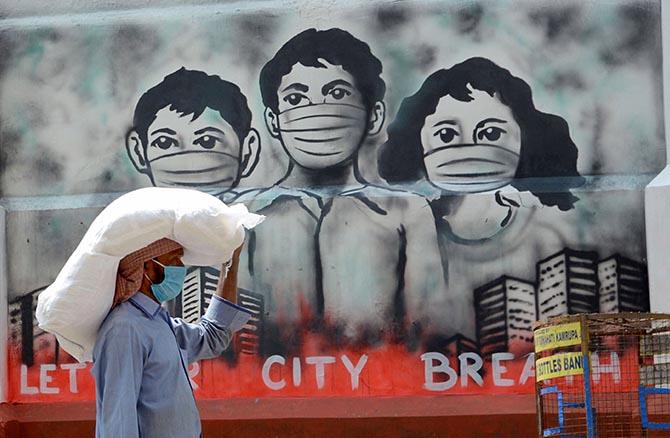 Just when we were basking in the glory of the success of the 'world's biggest lockdown' and hoping it would be business as usual, we have just been told that 'back to usual' is probably never going to happen.
It is a 'coloured decision', we might lament.
Keeping 130 crore people at home is no small task. So, instead of lamenting, maybe it is time to ask some relevant and pertinent questions.
1. What was the purpose of the lockdown?
2. What is the measure of success of this lockdown?
3. What next, AFTER the lockdown?
Let's begin with the purpose of the lockdown.
It may feel silly to ask this when the third extension of the lockdown has begun.
But, wait! Did you know the purpose of the lockdown was never to eradicate the virus? And if we thought it was, we were genuinely living in a fool's paradise!
The purpose of this lockdown was:
1. To flatten the rising curve of the number of people who were infected, which would keep the mortality in control and postpone this rise by a few days or even months
2. To give us time to ramp up our medical infrastructure so that we can cope with the patients requiring critical care, who we are likely to get when the cases start rising ('exponentially', as experts predict).
3. To give us time to plan life after the lockdown has been lifted.
To plan a feasible, workable, practical and detailed strategy of how to lift the lockdown.
To plan in such a way that the spikes in the curve and the 'area under the curve', after having flattened it, does not exceed our medical preparedness.
4. To plan what the 'new normal' will be after the lockdown has been completely lifted.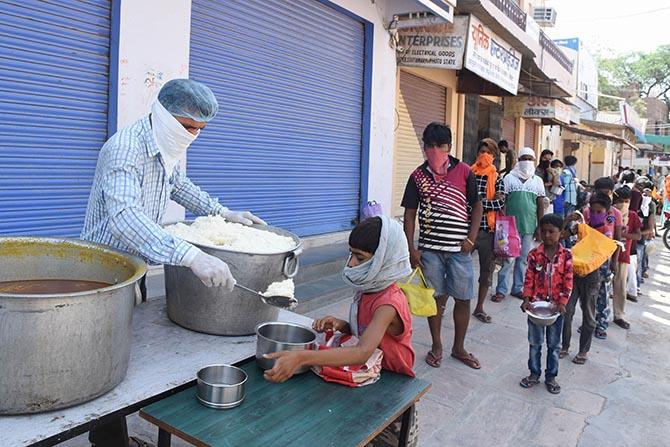 So, if we are to consider these as the measures of success, let us look at it point by point.
A. Undoubtedly, we get full marks for flattening the curve and buying time.
Whatever the critics may say, the government has successfully managed to do so.
It has been accompanied by a lot of pain -- from migrant workers, daily wage workers, businesses, police and health personnel, salaried people and housewives!
But we have beaten the odds and achieved the impossible -- brought the curve to its knees, when it threatened to reach higher and throttle us.
Some districts have even managed to change their colour (from red to orange to green) for the better.
B. If the measure of success can be gauged by the increase in our medical infrastructure, a quick look tells us that, even here, we have been reasonably successful.
The number of beds has gone up and ventilators are being made available.
ICU beds and facilities have increased.
But a machine is only as good as the brain behind it. Have the brains increased?
Do the nurses/doctors in district hospitals which have now newly acquired ventilators know how to operate them?
Newly manufactured ventilators range from outright 'glorified AMBU (artificial manual breathing unit) bags' to 'rusted iron covered with glittering gold', incapable of ventilating a patient with ARDS (acute respiratory distress syndrome) which can happen to a COVID-19 patient.
Besides, world data tells us that nearly 80 per cent of COVID-19 patients who have been put on a ventilator have died.
When the lack of the required skill sets and unsophisticated ventilators come together, it is a lethal combination.
Should we have then not got new ventilators?
Well, we probably should have got a few, only those capable of fine ventilation, and ensured that we had enough professionals with the pre-existing skill set to operate them.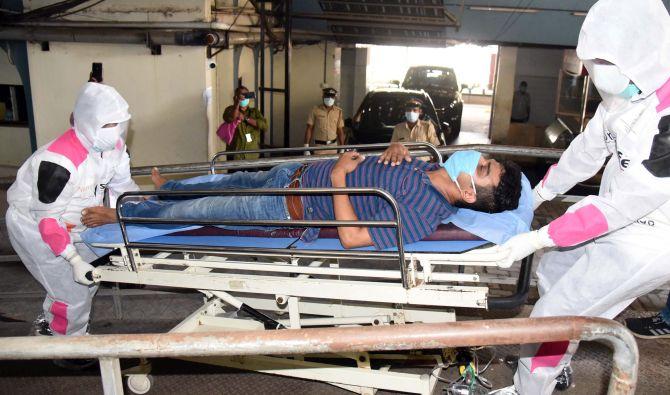 We should have, and we can still, spend a majority of our resources doing several other things:
i. Enhance the skill set of doctors and nurses in peripheral district hospitals with practical, hands on training (in addition to the innumerable online tutorials on various sites), 2/3 days at a time now, before COVID-19 hits rural India!
ii. Enhance the testing capability of peripheral district hospitals -- not just to perform the RT PCR test (whose results might well be as good as tossing a coin, because the sensitivity ranges from 40-70 per cent -- depending on when in the disease cycle it was collected, how and from where it was collected and transported and which testing kit was finally used), but to do other tests which help in diagnosis and management of critically ill COVID-19 patients.
Tests like CBC with absolute lymphocyte count, CRP, D-Dimer, LDH, Blood Gas Analysis, etc, will be useful much after the pandemic has been laid to rest (which might be after a couple of years).
iii. Enhance oxygen delivery in all the hospitals which are expected to cater to more than 30 critically ill COVID-19 patients.
A rough estimate tells us that in order to cater to 30-= to 40 critically ill COVID-19 patients, we will need 100 jumbo (oxygen) cylinders a day (the math can wait – you have to trust me here!).
No peripheral district hospital is capable of this. Liquid oxygen units are the only way out.
How many hospitals have this facility?
Could not time and money be used to build this capacity?
Again, this infrastructure will be useful much after the pandemic becomes a low volume endemic disease!
iv. Enhance infrastructure which would help curtail morbidity and mortality due to non-COVID-19 causes like cancer.
Revamp the referral chain, designate hospitals for basic care like vaccinations, etc, to high end care like malignancy.
v. Enhance infrastructure to facilitate telemedicine and tele-surveillance of the people by installing hardware, software, investing in training, etc.
With this new dimension of thinking, have we truly been successful so far? Maybe not as much as we would like to believe. Fortunately, we have another fortnight.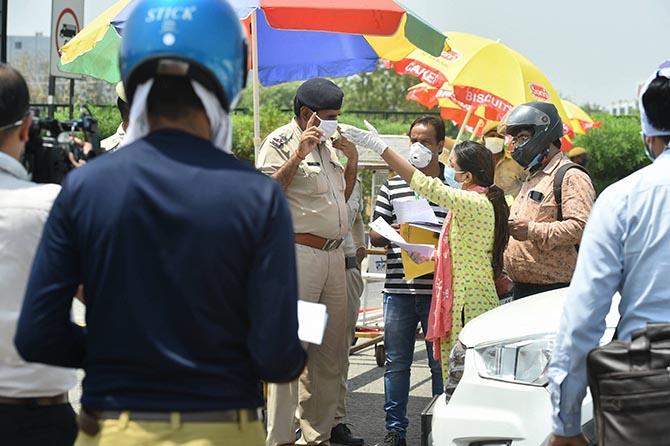 C. Let's now look at whether we have planned how to lift the lockdown. What is our strategy to tackle the virus?
As I explained earlier, the purpose of the lockdown was not to destroy the virus. So how do we plan to tackle the surge of cases we expect, now that we have 'delayed' the case load?
Let's look at the defining of zones into red, orange and green. Can these definitions and colour coding be used to lift lockdown?
Maybe, but that still does not answer whether we will be able to prevent the surge from being so high that we cannot cope with it. There is no strategy for this!
Our strategy for lifting the lockdown within the colour-coded districts should be based on immune status and vulnerability of the population.
Allow those who are least vulnerable to severe forms of the disease (we know through studies that those less than 40 years of age when infected, have an extremely low mortality) to get infected and develop immunity in all zones.
If they need ICU care, their numbers wouldn't be so high, so we would have adequate infrastructure in place to ensure they get the best care.
Open schools and colleges sooner than later.
By allowing activity based on age so that more and more young people get infected and build immunity, the virus would just go into hiding (herd immunity).
We would have thus reduced the overall mortality.
At present, it looks like we have no clue how to lift the lockdown in such a way that we can cope with the flood of cases we expect.
What I am suggesting is that we should plan 'multiple, small, controlled, explosions' rather than allowing the disease to have a single massive explosion.
Has the lockdown been successful so far when this parameter is used? Certainly not!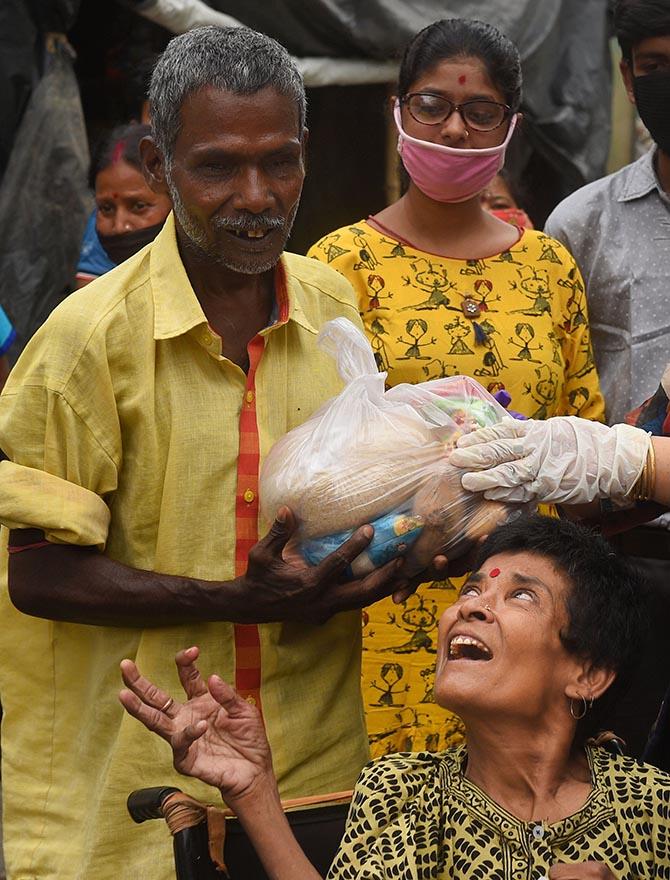 D. Six weeks of the lockdown have passed and two more will follow.
Have we used this time to prepare for the 'new normal'?
And, what is the 'new normal'?
Physical distancing (even though some would like it to be called social distancing), hand etiquette, cough and sneeze etiquette, ban on gatherings and crowds, less travelling, more work from home -- all these all been talked about.
Let us look at each to see if we have prepared for this change in the six weeks that we stole from the virus.
If physical distancing has to be maintained in public transport, it would have to be planned and changes need to be made to facilitate this in everyday life.
Has the purchase of buses with single seating, far apart, been initiated?
As for the buses that we already have, have the seats been increased/changed to ensure no standing passengers?
Have the offices, factories and workplaces been asked to plan how to function with half the workforce at a time?
If hand etiquette is expected -- have we fitted all buses, trains and public transport, including auto rickshaws, taxis and radio cabs, with hand sanitisers?
Surely it could have been done in the last 40 days -- even while ensuring physical distancing.
If more work from home is to be actively pursued, have broadband facilities in residential areas been enhanced?
Could we ask laptop/tablet manufacturers to ramp up production (rather than build ventilators, which they have no clue about!) and make them more affordable?
Have we made classrooms virtual?
If we wanted to, we could have done a number of things to prepare for our 'new tomorrow'.
The silver lining is that, if we want, we have this fresh lease of time now.
Or we can just say we had no clue as to what to do with the time we snatched from the virus by enforcing the lockdown!
While we have spent all our energy on implementing a strict lockdown, we run the risk of losing what we have gained if we don't have a plan to effectively control the virus.
Having achieved what we could from a lockdown, we should now think of the best way to lift it in all the zones.
We should not forget the core purpose of the lockdown -- to buy time to implement a strategy to tackle the virus, to prepare for the final lifting of the lockdown and to prepare for a 'new tomorrow'!
---
Dr Sanjeeth Peter, a cardiac surgeon with 25 years of experience in critical care, is the director and chief cardiac surgeon at the DDMM Heart Institute, Nadiad, Gujarat. He is a volunteer helping care of COVID-19 patients.