When Syed Firdaus Ashraf received messages last weekend, asking him to boycott Chinese goods, he laughed.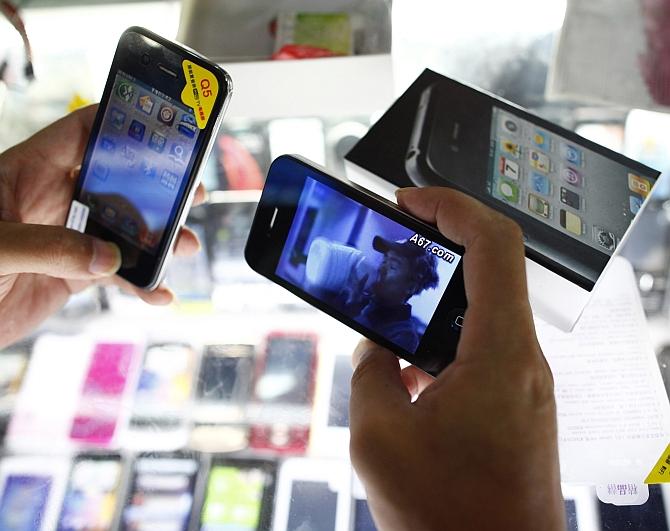 I was shopping on Mohammad Ali Road in south Mumbai on the weekend, checking out electronic items. For those who are unaware, you can buy all kinds of Chinese goods on Mohammad Ali Road.
On Mohammad Ali Road one can get one's hands on cheap Chinese goods -- mobile phones, toys, watches, DVD players...
While the Chinese products are cheap, one thing you can be guaranteed of is that there is no guarantee for these products.
As one shopkeeper told me: "Yeh China ka maal hai, chalega toh chaand tak, varna shaam tak (If it lasts it will run for a long time and if not, it will be a dead product by the evening)."
As I was discussing Chinese products with the shopkeeper, I received a message which read: 'Boycott all Chinese products.'
As China had blocked India's entry into the Nuclear Suppliers Group, the message added we must boycott Chinese goods.
The angst in the message was clear: India had suffered diplomatic humiliation because of China and we Indians must rally and teach the Chinese a lesson -- by boycotting Chinese products.
A subsequent message said Japan had allowed the import of American oranges, but the Japanese did not eat a single American orange and let them rot. You know why?
The Japanese wanted to support their farmers although Japanese oranges were bitter compared to American oranges.
When the Japanese could teach the Americans a lesson, why couldn't the Indians teach the Chinese a lesson to remember by boycotting Chinese goods?
Let me clarify: I can't vouch for the authenticity of the Japanese information.
Later, the same boycott call was spread on social media.
The incident reminds me of my youth when I decided to shun products manufactured by multinationals and opt for a swadeshi way of life.
In 1991, the Indian economy took the path of liberalisation when then prime minister P V Narasimha Rao opened up the economy to foreign companies.
All kinds of foreign products flooded the market, leading me and a group of friends to opt for the swadeshi way of life. We decided we would not support foreign goods and only patronise Indian products.
By doing so, we felt we would support local industry and save Indian jobs unlike foreign companies, which hardly create jobs because of automation.
India, we felt, would become a slave of these multinational companies.
Pepsi had entered the market and was giving aerated drinks like Gold Spot and Limca stiff competition.
We friends decided we wouldn't drink Pepsi and stick to swadeshi soft drinks.
Gold Spot, Limca and Thums Up were owned by Ramesh Chauhan. Duke's Lemonade and Mangola were owned by the Pandole family.
While my friends and I were guzzling swadeshi soft drinks and feeling proud about it, Coca-Cola re-entered the Indian market in 1993.
Coca-Cola had been forced out of India in 1977 by the then Janata Party government and its industries minister George Fernandes.
As my friends and I extolled desh bhakti and swadeshi, Chauhan and the Pandoles had a different plan.
They knew they would be unable to survive the onslaught of the American cola companies with their multi-billion dollar budgets.
Chauhan sold Gold Spot, Limca and Thums Up to Coca-Cola.
The very next year, the Pandoles sold Duke's Lemonade and Mangola to Pepsi.
That was the end of my swadeshi mission.
I realised while we were promoting Indian-made goods, Indian businessmen had their own agenda: Sell off and say goodbye to competition from the multinationals.
So, when my friends messaged me about boycotting Chinese goods, I laughed. I knew it wouldn't work for sure.
You know why?
When Prime Minister Narendra Modi traveled to Mumbai in February to launch the Make in India week, two companies were issued letters of land allotment in Chakan, Maharashtra.
Kingfa, which manufactures plastics. Lesso, which makes pipes.
And guess which country they are based in? You guessed right. China.