'Faith, and the notion that it has been 'outraged', is used to justify the most outrageous, illiberal and regressive acts,' notes Shuma Raha.
Illustration: Uttam Ghosh/Rediff.com
There were widespread protests in Pakistan after the country's supreme court overturned the conviction of Asia Bibi, a Christian woman who was facing the death sentence for her allegedly blasphemous remarks against Islam.
Furious at being done out of her execution -- Asia Bibi had been on death row since 2010 -- hardline religious groups have pronounced death threats on her and also on the judges who exonerated her.
The threats are chillingly real. Two political leaders, including the then governor of Punjab, were assassinated in 2011 because they had dared to plead her cause.
The awfulness of the reaction to Asia Bibi's release ought not to surprise anyone on this side of the border.
It's part of the same boneheaded bigotry that has led to the mass protests in the wake of the Supreme Court's verdict allowing the entry of women of all ages into Kerala's Sabarimala temple.
Faith, and the notion that it has been 'outraged', is used to justify the most outrageous, illiberal and regressive acts.
Who said medievalism was the preserve of the Taliban, IS and suchlike? In the subcontinent, it cohabits merrily with protestations of progress.
To be sure, India does not have a blasphemy law that is as draconian as the one in Pakistan.
But it makes up for it with other laws that can be weaponised if a person or group decides that their religious sentiments have been hurt.
No matter how trivial or risible the allegation of 'hurt sentiments', the law becomes a potent instrument in the hands of those who want to go after the so-called offender.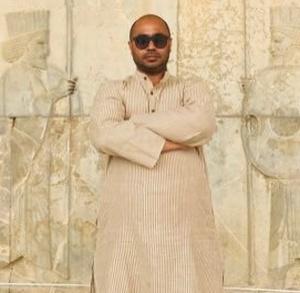 Witness the sinister theatre of the absurd that is playing out in Odisha over the comments of defence analyst Abhijit Iyer-Mitra.
Last month, the Odisha police arrested Iyer-Mitra on charges under Section 295A (deliberate and malicious acts, intended to outrage religious feelings or any class by insulting its religion or religious beliefs) and some other sections of the Indian Penal Code.
The video that he posted on social media was clearly tongue-in-cheek; besides, Konark's sun temple is not a place of worship anymore.
Iyer-Mitra apologised to the state legislature. But it was of no use. His offence was considered so damnable that he didn't even get bail.
It has been pointed out that Iyer-Mitra was targeted by the BJD-ruled government in Odisha because he happens to be close to Baijayant Jay Panda who quit the party earlier this year following differences with the BJD brass.
That may or may not be true. But the fact that a person can be tossed into jail on such flimsy grounds shows the ease with which a law like Section 295A may be abused -- to muzzle freedom of expression, to settle scores, or simply to stoke religious fundamentalism for a political or cultural agenda.
The point is that colonial-era laws against blasphemy, or for that matter, sedition, have no place in a modern democracy. They are enemies of free speech.
Consider the late M F Husain who was hounded out of the country for his nude paintings of goddesses, or cartoonists who are jailed because they poke fun at some leader, books and films that are banned because they are considered 'offensive' to this or that religion, students who raise hot-blooded slogans and get arrested as a result...
In each case the bogey of injury to religious sentiments or national interest is raised in order to suppress citizens' right to freedom of expression.
Ironically, the howls of protest against perceived affronts to religious sentiments have been so routinely admitted -- by the State, by the courts -- that they are now coming back to bite the rule of law itself.
Hence, the frenzied opposition to the Supreme Court's enlightened judgement on the entry of women into Sabarimala.
True faith is not so brittle as to crack in the face of a joke, an off-colour remark or the jettisoning of an unjust religious practice.
But have we created the legal, social and cultural environment to appreciate that?