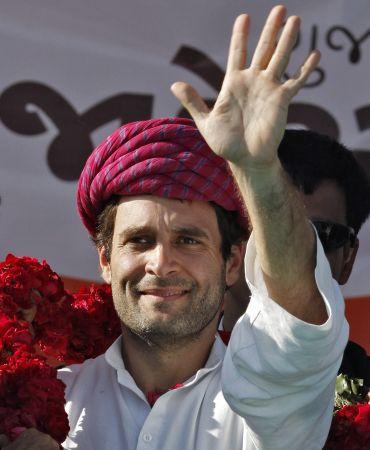 One man's vacation is another man's enigma
For reasons too many to go into here, my family was not too big on vacations. Even in those pre-liberalisation days, when middle-class India had not discovered the joys of travel agents and easy access to foreign exchange, when travel was very much a train ride to Kerala or Darjeeling and our friends would return with apple–blossom cheeks and fun tales of climbing trees with their cousins during the school vacations, we stayed home.

This was not too bad a thing because home was very near a beach and when that got too hot, there was a circulating library next door from where we could borrow an endless supply of books and comics.

The one memorable holiday we undertook as a family happened almost by default. Our mother who was missing our father who'd been away a long time on work in Punjab decided without much warning and fuss to pack her three kids, all under 15, into the family's wheezy Ambassador car and undertake a cross-country journey from Mumbai to Chandigarh along with our almost deaf driver, an office peon and my brother's air gun -- in case there was trouble!

To say that we had many adventures along the way on this ad hoc and rambunctious 'Bharat Yatra' would be an understatement.

Nevertheless, as an adult with my own income and freedom, I began to look upon vacations with newfound respect. They were something you took as often as you could. And most people worked them into their year's plans, taking great delight in where they would go, what they would do there, what they would eat, drink, see et cetera.

Holidays were a serious enterprise. But their outcome was meant to be the opposite. They were taken to help you rest, relax, refresh, unwind, let off steam, ease up -- chill. If planned carefully and undertaken seriously, they would give you reason to return to your everyday life with new vigour and an appreciation. They were the reason one worked so hard.

Unfortunately, being a late entrant to the holiday game, there is only one holiday that I have planned for myself that meets this criterion. A couple of years ago, I spent a month-and-a-half in New York, on my own -- doing nothing. It was my finest holiday.

All I had wanted to do was go away for a long time somewhere where I knew very few people. I wanted to sit in parks and cafés; wander through unfamiliar districts; window shop at flea markets; catch a movie if I felt like it; read a book when I wanted to; eschew traditional meals to munch on apples or nuts if I so preferred; sleep all day if I felt like it; watch people. Chill.

When I returned from this roughly 56-day trip and people asked what I'd done during that time, you can imagine the look of disbelief, horror and pity on their faces when I said: "Nothing."

After a while I realised that it was better not to try and explain, so I'd change the subject.

One man's vacation is another man's enigma, I realised. In any case, it was none of any one's business.

And, therefore, my holiday did not elicit the same attention as Rahul Gandhi's very own version of 'Eat, Pray, Love: One Man's Search for Everything Across Italy, Thailand and God Knows Where'.

After all, I was not a national political leader expected to lead my country's oldest -- and most beleaguered -- party into the future.