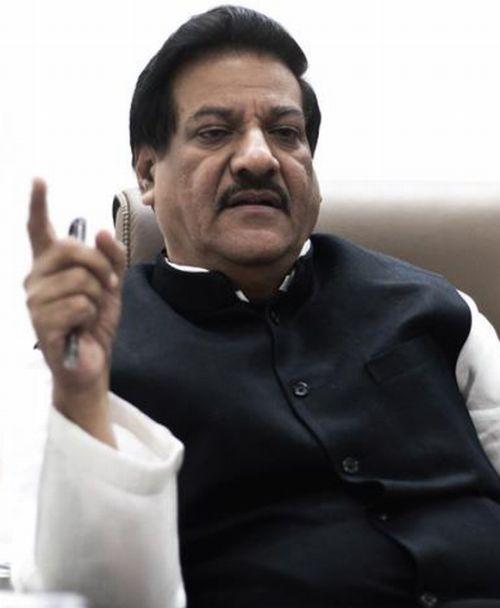 The Congress in Maharashtra is in disarray. Prithviraj Chavan tried to clean up the party and its image, but there is a lack of faith in him within the party and outside, says N Suresh.
Maharashtra Chief Minister Prithviraj Chavan must really think he was better off in New Delhi. He is unable to end rifts within his Congress party and just like his bosses in Delhi, has little or no rapport with grassroots workers and has bad advisors.
As a result, Chavan looked red-faced when the Congress won just two seats in the state in the Lok Sabha election. Worse, it was a moral victory for his rival Ashok Chavan, who was being ignored till the last minute, primarily due to Prithviraj Chavan. Ashok Chavan was one of the two Congress winners in Maharashtra.
Stalwart leaders had to bite the dust and it has resulted in a lot of mud-slinging. It is the worst-ever loss for the Congress. Its ally, the Nationalist Congress Party, won four seats. Predictably, the instant reaction was a demand that Chavan resign. But the Congress high command is in no mood for a change of guard within the party.
The main criticism levelled against the chief minister is that he favoured the wrong people and did not tackle the divisions in the party head on. Since 2012, things haven't been right with former MP Priya Dutt. Three legislators from her constituency complained against her arrogant behaviour, but it wasn't tackled. Powerful state minister Narayan Rane complained of the NCP's lack of support in his native Konkan.
Chavan seemed to have no clue of how to run an election campaign. NCP President Sharad Pawar, despite health issues, travelled more extensively than Chavan and campaigned more actively.
The Congress in Maharashtra is in disarray. Even though Chavan tried to clean up the party and its image, he is considered a big failure. There is lack of faith in him within the party and outside.
In this year's assembly election, Chavan will have to combat the anti-incumbency factor. He will have to ensure that winnable candidates get tickets. It is not going to be easy, because his advisors are the same and the factions within the party are increasing in number.
Within the party several Congress leaders -- who had hopes of becoming chief minister and were overlooked because of Chavan -- will try to settle scores with him.
Chavan may bank on the Maharashtra Navnirman Sena to split the Shiv Sena vote but MNS chief Raj Thackeray has now set his eyes on the chief minister's chair.