We celebrate January 26 as Republic Day because that's the day on which we adopted the Constitution in 1950.
Yet, in the days preceding and following Republic Day 2021, three different courts violated the Constitutional rights of citizens, observes Jyoti Punwani.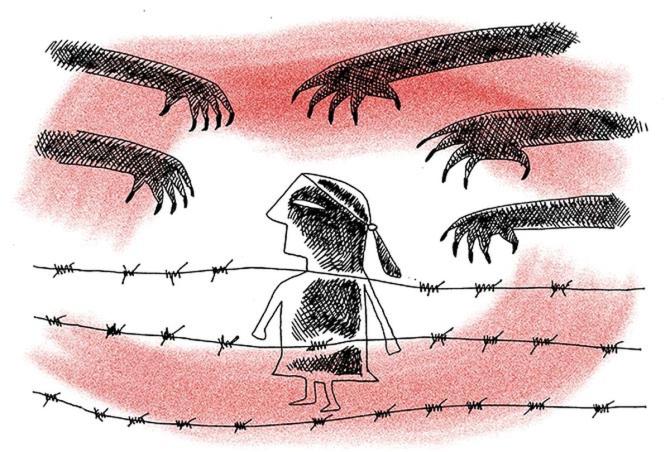 It's not often that one feels reluctant to participate in the spirit of Republic Day.
The last time I got that feeling was in January 1993. The demolition of the Babri Masjid on December 6, 1992 had been followed by the worst kind of targeted violence against Muslims that Mumbai has ever seen.
What made it worse was prominent Muslims having to swear by the Republic to distance themselves from the Shahi Imam's call for a boycott of Republic Day.
But even that shameful period wasn't as bad as today.
It was the government and its police that had let Mumbai's innocent citizens be killed in the most brutal fashion in January 1993; that had allowed a situation where, to quote Justice B N Srikrishna: 'Shiv Sena pramukh Bal Thackeray like a veteran general, commanded his loyal Shiv Sainiks to retaliate by organised attacks against Muslims...' (Volume I, Srikrishna Commission Report).
This time, the institution that makes you feel upset is one that once gave you hope.
We celebrate January 26 as Republic Day because that's the day on which we adopted the Constitution in 1950. Yet, in the days preceding and following Republic Day 2021, three different courts violated the Constitutional rights of citizens.
A man who is yet to commit the crime he is accused of was denied bail after being told by the judge that he would 'not be spared', while a man who had molested a child was spared by another judge.
And finally, a sick undertrial, acquitted in five out of eight cases, was left to die alone in hospital only because her bail petition wasn't decided for the last three months.
A 12 year old; a young Muslim; an Adivasi activist -- all three from the most vulnerable sections. None of them got justice. Instead, they were only victimised further by the courts.
To take the most vulnerable victim first.
A stranger had lured a 12 year old to his home, pressed her breast and tried to remove her salwar. But the victim was told that this wasn't a crime serious enough to merit being behind bars for three years, which is the minimum punishment for 'sexual assault' under the POCSO Act.
'It is the basic principle of criminal jurisprudence that the punishment for an offence shall be proportionate to the seriousness of the crime,' said Justice Pushpa V Ganediwala of the Nagpur bench of the Bombay high court on January 21.
So, she sentenced the 39-year-old molester to a year's imprisonment -- the minimum punishment under Section 354, outraging the modesty of a woman.
The judgment trivialises the trauma every such act induces in the victim, and is a slap in the face of every girl who has been similarly molested. In India, there would be few who would not have been groped in this manner.
Most girls remain paralysed with shock and shame when they are groped. But this victim's mother went to the police and put her 12 year old through the additional trauma of testifying about what had been done to her.
It was the court's duty to redress the wrong done to the child.
Justice Ganediwala failed to do so.
The irony is that though on the one hand she held that the crime didn't amount to 'sexual assault' under POCSO, on the other hand, by upholding his conviction under Section 354 IPC, she held the man guilty of nothing else but sexual assault!
Section 354 reads: 'Assault or criminal force to woman with intent to outrage her modesty.'
So sexual assault it was, but one that only merited a year in jail.
This was the second time in a week that this judge was letting a child molester off the hook.
On January 15, Justice Ganediwala had similarly acquitted a 50 year old of the charge of sexual assault'. He had unzipped his trousers in front of a 5 year old and held her hand but, said the judge, what he did amounted only to 'sexual harassment', since he had not touched the child's private parts.
And since the paedophile had already spent five months in jail, she set him free.
Can child victims of sexual abuse be treated so casually? Here's what the Model Guidelines for the POCSO Act say:
'The fundamental principles to be followed in the determination of a case involving a sexual offence against a child...
a. Right to life and survival -- Every child has the right to life and survival and to be shielded from any form of hardship, abuse...
b. The best interests of the child.'
***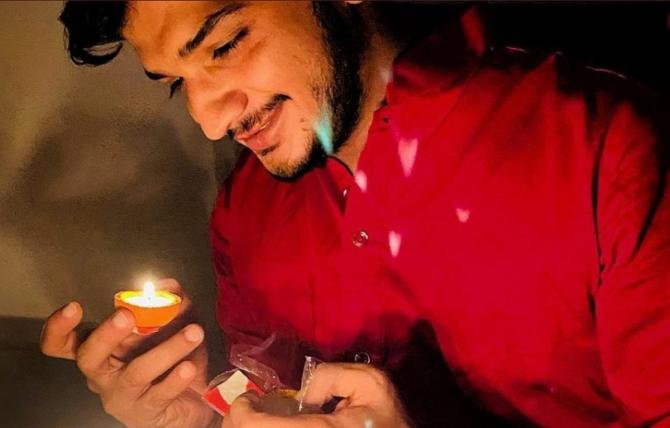 On January 28, Justice Rohit Arya of the Indore high court rejected the bail petition of Munawar Faruqui, a stand-up comic in jail for 27 days for a crime he has yet to commit.
On January 25, while admitting the petition, the judge had begun the proceedings with the following questions directed at Faruqui:
'But why you take undue advantage of others' religious sentiments and emotions? What is wrong with your mindset? How can you do this for the purpose of your business?' Read here (external link)
The judge had even asked Faruqui's lawyer if he wanted to withdraw his bail application.
The judge then asked all intervenors opposing the bail plea to submit whatever evidence they had against him. Surely a strange demand for a court to make in a case where the police have admitted they have no evidence? Read here (external link)
It's not as if these intervenors had any evidence of Faruqui's alleged offence. All they had were jokes made at his previous shows wherein he had allegedly mocked Hindu deities.
It must be stressed here that when a BJP MLA's son interrupted the January 1 show where Faruqui was to perform, Faruqui acknowledged these past performances, and said he had apologised for them and stopped doing them (external link).
At any rate, how can past actions be relevant to prove an offence that even the police say has yet to be committed?
Well, in Faruqui's case, they were.
Rejecting Faruqui and his co-accused Nalin Yadav's bail on January 28, Justice Arya quoted almost identical statements of the complainants and other witnesses, pertaining to jokes allegedly made about Hindu deities by Faruqui on stage (which the police admitted they had no evidence of), or during 'practice'.
But the nature of the evidence was irrelevant. The rejection of bail was a foregone conclusion given what the judge said in court on January 25: 'Such people must not be spared.'
With these words, Justice Arya tossed out of the court the basic principle of our criminal justice system: An accused is innocent until proven guilty.
***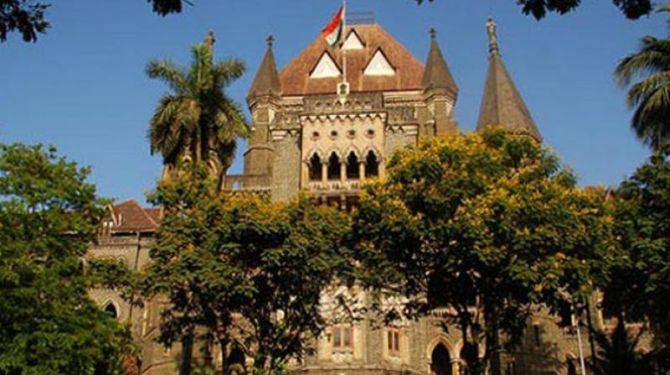 On January 24, 38-year-old Kanchan Nanaware died in Pune's Sassoon Hospital following brain surgery on January 16.
Kanchan, arrested under the Unlawful Activities (Prevention) Act -- UAPA -- with her husband on charges of being a Maoist in 2014, died alone. No consent was taken from her family for the surgery, though her husband was lodged in the same Yervada Jail. He was told about her hospitalisation only after the surgery was completed.
When he managed to visit her a day before she died, she could not recognise him.
Jails are not known for compassion; in fact, the Bombay high court even commented on the callousness of the jail authorities in Kanchan's case.
But even the courts didn't show the compassion that may have saved Kanchan's life.
A heart patient, Kanchan had been in and out of hospital throughout her imprisonment, her health steadily deteriorating. Yet, she was never given bail on health grounds.
In August 2019, she was admitted to hospital for 'congestive cardiac failure'. Yet, her bail plea was rejected by the Pune sessions court in September 2019.
In November and December 2019, and again in January 2020, she was again hospitalised.
Yet, in June 2020, the Pune sessions court rejected her bail plea.
Her plea was finally heard by the Bombay high court only in September 2020, and it was only then that the Yeravda jail authorities disclosed that in February itself, Sassoon Hospital had advised a heart lung transplant for her.
This diagnosis was confirmed by the medical committee set up by the high court in October.
But even that didn't get her bail.
On January 24, Kanchan Nanaware died.
In a final blow, the high court on January 27 rejected her husband's plea for access to her medical records to ascertain why she had been operated upon without anyone being informed.
Since the application was filed as part of her bail application, the high court refused to hear it, saying that with her death, the bail plea had become infructuous, and a fresh plea should be filed before an appropriate bench.
From September 2019 to the day she died, Kanchan Nanaware was deprived of her right to health, primarily by the Pune sessions court, but also by the Bombay high court.
When courts themselves flout the Constitution, you realise that the institution that makes you feel upset about is one that once gave you hope.
When court judgments violate Constitutional rights, to whom do you turn?