Prime Minister Narendra Modi's initial weeks in office and the composition of his national security team give a sense of his government's foreign policy and national security priorities, says Harsh V Pant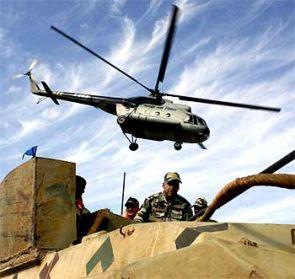 While his new government's focus remains squarely on domestic policy issues, Prime Minister Narendra Modi has also charted out a rather ambitious course in foreign policy over the next few months. He has already visited Bhutan and his future destinations over the next few months are likely to include Japan, Brazil, Southeast Asia, Australia and Nepal.
Meanwhile, the Chinese foreign minister has already paid a visit, saluting the new government for injecting "new vitality into an ancient civilisation." In an attempt to woo New Delhi at a time when Chinese relations with Japan and Southeast Asian nations including Vietnam and Philippines have been deteriorating, he underlined that China was ready for a final settlement of its border disputes with India and prepared to invest more in India.

Modi's initial weeks in office and the composition of his national security team give a sense of his government's foreign policy and national security priorities. His decision to invite to invite the member states of the South Asian Association of Regional Cooperation for his government's swearing-in ceremony was a surprise but was widely viewed as a great move, underscoring the resolve of the new government to embed India firmly within the South Asian regional matrix.

Since then he has put in place a formidable national security team which is likely to bring his vision to fruition. The baton of the national security apparatus has been passed on from Shiv Shankar Menon, a China specialist and a strategic thinker in the broadest sense of the term, to Ajit Doval who is widely viewed as an exceptional operations man. A former head of the Intelligence Bureau, the domestic spy agency, Doval has accomplished some of the most difficult missions in the realm of Indian security policy. His knowledge of regional politics and the terror infrastructure targeted at Indian interests remains unmatched, which should allow him to execute the Modi government's regional and internal security priorities with some success.

Doval's appointment is indicative that internal security will be Modi's top priority. Given his long-standing background in covert operations, Doval is likely to be instrumental in shaping India's intelligence and institutional counterterrorism architecture to meet the security challenges that will intensify with the withdrawal of Nato forces from Afghanistan.

External Affairs Minister Sushma Swaraj is a powerful politician in her own right. In fact, at one point she was even a contender for the prime minister's position. As Leader of the Opposition in the Lok Sabha, she had been a votary of a robust policy in the security realm, especially in responding to the challenge of Pakistan's use of terror as an instrument of state policy. After Indian soldiers were killed and their bodies dismembered by the Pakistan Army in January 2013, after infiltrating into Indian territory in Jammu and Kashmir, Swaraj had suggested that if Pakistan did not return the head of Indian soldiers, India should get at least ten heads from the other side.

Of course, as India's External Affairs Minister, Swaraj won't be quite as voluble. But her assertiveness was already evident when she underlined for her Chinese counterpart, Wang Yi, that while the New Delhi will be supportive of Beijing's 'One China' policy, it would also expect China to adopt a 'One India' policy. This is a significant shift from India's past positions for over a decade, an attempt by New Delhi to gain leverage vis-à-vis China.

Focus on South Asia is also emerging as a central strand in the Modi foreign policy. An invitation to Saarc leaders was just the start. Since then Modi has also been to Bhutan for his first trip abroad not only because he wants to develop strong economic linkages among Indian's neighbours but also to check any gravitation towards Beijing. Swaraj will be visiting Dhaka from June 25 to underline India's seriousness towards its neighbours. The much-delayed Land Boundary Agreement and the Teesta Water sharing agreement could hopefully be ratified during this visit.

Another senior member of the BJP and one of Modi's closest aides in the party, Arun Jaitley, has been given two important portfolios -- finance and defence. Perhaps Modi realises that, unlike the previous two decades, in the coming years India will have limited resources to spend on defence. At the same time, the armed forces are facing critical shortages. It will be a delicate task to manage the modernisation programme, a priority of the Modi government, at a time of slow economic growth.

New Delhi has been accelerating its programme of arms purchases, but has failed yet to begin the reforms that would be necessary for these to translate into improved strategic options. There is no substitute for strategic planning in defence. Without it, India will never acquire the kind of military muscle that would enhance its leverage, regionally as well as globally. As a result, acquisition programmes have been floundering. The Modi government has promised to "carry out reforms in defence procurement to increase efficiency and economy." It plans to "encourage domestic industry, including the private sector to have a larger share in design and production of defence equipments" through, among other things, a liberalised policy on Foreign Direct Investment. There are reports that the government might allow FDI of up to 49 per cent in the defence sector without any mandatory transfer of technology.

Thus there are already some indications of where the new government's priorities lie in the realm of foreign and security policy. Modi's success in achieving his domestic agenda will also depend on how successful he is in getting his external priorities right.