'The biggest stumbling block will come from traditionalists in the Pakistan army who have grown on a diet of anti-Indian propaganda and thinking,' says Maroof Raza, the well-known commentator on national security.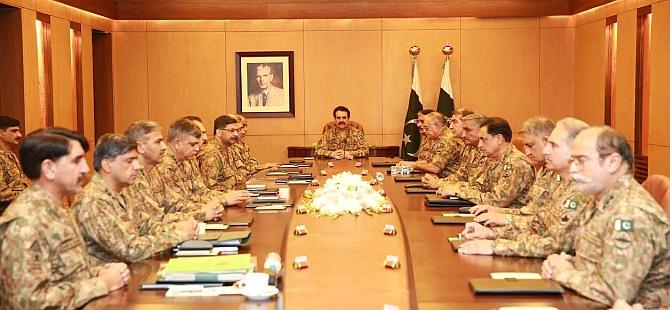 Prime Minister Modi is good at giving surprises, specially in his dealings with Pakistan.
First, he managed to get Nawaz Sharif over for his swearing-in ceremony and then after much to and fro in his policy towards Pakistan, he flew into Lahore on Christmas to stun his political opponents and the hawks on both sides of the volatile border.
Even Sushma Swaraj, his external affairs minister, scrambled to brief her party spokesperson -- on the line to adopt -- after she learnt of the visit. Due to the short notice, her Pakistani counterpart, Sartaj Aziz couldn't even make it for the Modi-Sharif meeting in Lahore!
Apparently, Mr Modi was keen to surprise even the spoilers from derailing his efforts, as the Pakistani press did with the Ufa agreement, and as the Hurriyat did in India fearing that it would lose relevance.
Since then, much has happened over the past few weeks that gives room for optimism: The NSAs met in Bangkok and Ms Swaraj went across the border to announce a resumption of dialogue, a 'comprehensive' one that puts terrorism on top of the agenda for future talks, as against the earlier 'composite' dialogue where terrorism is just a footnote.
And though Kashmir is back on the agenda, at Pakistan's insistence, it isn't the top item to be addressed.
But the question that all seasoned observers are asking: Is the Pakistan army on board?
From many accounts, for the moment it is.
The appointment of the recently retired Lieutenant General Janjua as their NSA -- an appointee of the current Pakistan army chief -- will keep the army in the loop of Indo-Pak diplomatic engagements.
Moreover, the Pakistan army cannot engage on several fronts together. It is battling an insurgency in the AfPak region of Waziristan and sponsoring insurgents in an effort to control Afghanistan, and is thus overstretched and fears that any aggressive maneuver by India could catch it flat-footed.
No wonder the recent statements emanating from Pakistan that spoke of its 'tactical' nuclear weapons and a willingness to use it; essentially to ward off any Indian adventure.
Even then, is there real hope for a long lasting solution between these two rivals in the region?
If past experience is anything to go by, such Indo-Pak honeymoons are often short lived.
Rajiv Gandhi made three visits to Pakistan, but became hostage to the ways of bureaucrats, who prefer incremental improvement in ties, with dialogue over an extended period of time between different agencies.
Mr Modi's surprise visit intends to energise them into action, as to convey to his critics that he now has a different agenda.
The biggest stumbling block will come from the traditionalists in the Pakistan army who have grown on a diet of anti-Indian propaganda and thinking on which much of their role -- both militarily and politically -- is centered upon.
Apart from the army, there is a large second string of quasi-warriors, in the form of anti-India terror groups, most prominently led by the hardline cleric Hafiz Saeed and his Lashkar-e-Tayiba whose key purpose is to target India and Indians. They enjoy the Pakistan army's support and protection, and will continue to do so in the near future.
And finally, there are those who will find it hard to accept any improvement in ties. These are on both sides of the border. In Pakistan, the vast majority has grown up on an anti-India diet, and a belief that unless the Kashmir Valley is given to Pakistan on a platter, nothing else would matter.
In India, it is the hardliners in the Hurriyat -- who live on doles from Pakistan's ISI -- or even the many other elements in Jammu and Kashmir who have made an industry out of anti-India sentiment.
So the big question is: How long can Mr Modi sustain this new narrative?
For more details on Maroof Raza, visit: https://www.maroofraza.com
IMAGE: Pakistan army chief General Raheel Sharif with his top commanders.