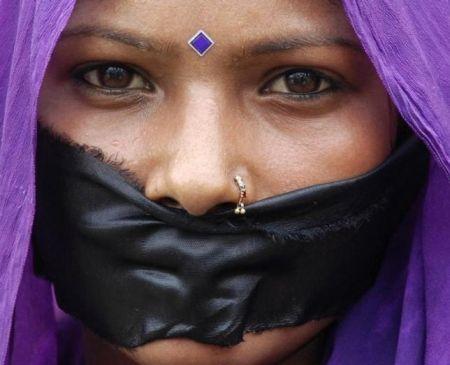 Several novelists and writers across the country are giving up their awards or resigning from the Sahitya Akademi. They speak for millions across India who are alarmed at where this country is headed, observes Nilanjana S Roy.
The India of writers and the India of politicians are such different places: the politician might rule over a nation, but it is often the writer who is the true voice of the country.
In this last week, writers have spoken eloquently, and loudly, from regions, states and languages across India and this landmark protest is only growing larger.

Many writers have either returned awards given to them by or resigned from the Sahitya Akademi. Some have aimed their protest at the Akademi, asking why it has not held condolence meetings for the late M M Kalburgi, the respected scholar and vice-chancellor who was shot dead in his Dharwad home on 30 August.

Some, notably Nayantara Sahgal, Uday Prakash, K Satchidanandan and G N Devy, have widened their protest, expressing their dismay over attacks on free expression and killings such as the lynching of Mohammed Ikhlaq in Dadri recently. Krishna Sobti, now 90, returned her Sahitya Akademi fellowship saying that India needed no more "Dadris and Babris". The Karnataka writer Chandrashekhar Patil gave back his state Pampa award in protest at the inaction in the wake of M M Kalburgi's murder.

Some writers, like the Malayalam author M T Vasudevan Nair and the English-language poets Adil Jussawalla and Keki N Daruwalla, have chosen other methods of protest, writing to the Akademi to express their disappointment.

Once the leading forum for authors, representing 22 of India's languages, the Sahitya Akademi is now increasingly seen as a "desensitised" institution; if it cannot express the concerns of writers any longer, it must be replaced by a forum that can. Sahitya Akademi president V P Tiwari admitted in an interview that he could not make a statement against the government, branding the Akademi as one that holds the interests of the establishment higher than the interests of writers.

The anger among writers has been building for a while now. Prakash, the eminent Hindi writer known for his short stories and novellas -- Warren Hastings' Bull, The Walls of Delhi -- set the protest rolling when he returned his Akademi award. "He [Kalburgi] was killed and the Akademi did not even send a condolence message to his aggrieved family, let alone express concern about the violent suppression of all dissenting voices."

In September, six young Kannada writers -- Hanumanth Haligeri, Shridevi V Aloor, T Satish Javare Gowda, Chaidanand Sali, Veeranna Madiwalar and Sangamesh Menansinakai -- had said they would return their Aralu Sahitya state awards if Kalburgi's murder was not thoroughly investigated; they have kept their promise.

In September, too, the poet Rajesh Joshi had said independent-minded Hindi writers were being kept away from the World Hindi Conference. "The government was apprehensive they would have discussed issues like murder of Kalburgi which it does not want discussed," he told Scroll.in. In October, he and Mangalesh Dabral return their awards in protest at the Akademi's continued inaction.

The growing list of authors protesting in one form or another also includes: Aman Sethi, Ashok Vajpeyi, N Shivdas, Shashi Deshpande, Sarah Joseph, Rahman Abbas, K Parakkadavu, Ajmer Aulakh, Atamjit, Gurbachan Bhullar, Waryam Sandhu and Ghulam Nabi Khayal.

Sahgal spoke up on October 6, calling this the unmaking of India: "The prime minister remains silent about this reign of terror. We must assume he dare not alienate evil-doers who support his ideology."

Just a few days later, Satchidanandan submitted his resignation to the Akademi. "I am sorry to find that you think this is a 'political issue'; to writers like me, this is an issue of our basic freedom to live, think and write. Annihilation should never be allowed to replace argument, the very essence of democracy."
The linguist Devy was cutting: "I fail to understand why there should be such a deafening silence at Ravindra Bhavan about what is happening to free expression in our country." The Kannada writer and Dalit poet Aravind Malagatti resigned, believing that the Akademi should have spoken out condemning the murders of Kalburgi and the rationalist Pansare.
It would be a mistake to assume that the fears and the anger that these writers express are not shared by a wider community -- and yet in their responses, commentators from the right-wing displayed incredible ignorance. Their first line of attack -- that this was an elitist protest -- was swiftly silenced when it became clear how many states, languages and classes these writers represent.

Their second line of argument -- that these writers were obscure, unknown, irrelevant -- was revealing, because it displayed their disconnect with the India outside their small right-wing bubble. Messrs Aulakh, Bhullar, Malagatti, Prakash, Joseph, Champa, Sobti and others have large and loyal audiences. It takes blind arrogance to dismiss those links (an arrogance shared by the right wing and TV luminaries such as Suhel Seth).

The third line of attack is based on denial that India has descended into some of the worst anti-intellectual, communal, violent times. But Aulakh condemned the attacks on "progressive writers, leaders of the rational movement and the forcible saffronisation of education and culture"; Khayal returned his award in protest against the growing hatred of minorities in India.

No amount of whataboutery, references to the Emergency, or demands that protesters silence themselves can erase the list of murders, violent attacks, bans, engineered communal micro-riots that brought these writers out protesting in such an unprecedented way.

"We cannot remain voiceless," Rahman Abbas wrote, and they are not. They speak for millions across India who are alarmed at where this country is headed.