The bear hug in which the prime minister loves to smother Western VIPs might strike as theatrical, boastful and, above all, unhygienic, in these stricken times, observes Sunanda K Datta-Ray.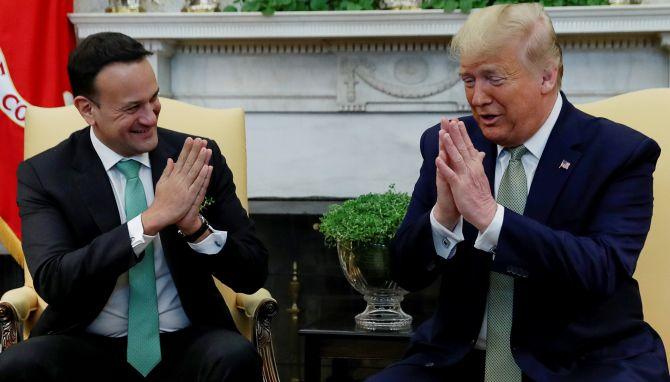 One aspect of the COVID-19 crisis would have gladdened the heart of Murli Manohar Joshi, the veteran Bharatiya Janata Party politician, now, alas, sidelined by Narendra Damodardas Modi.
Mr Joshi would have delighted in the prospect of the return of the namaste.
Addressing the Indian Chamber of Commerce in Kolkata, he once lamented that today's young Indian thinks it smart to raise one hand and bawl out 'Hi!' instead of folding both palms in a gracious and graceful gesture that observed social distance before the phrase was invented.
If any thought of pollution through physical contact crossed Mr Joshi's Brahminical thinking, he didn't say so.
But I am not so sure about orthodox Bengali dowagers who lightly stroke a favoured person's face with their fingertips and then ever so daintily touch those fingertips to their lips.
A worldly-wise cousin swore when we were both boys in short pants that a canny elderly aunt used her right hand to stroke and then, when no one was looking, deftly raised the fingers of her left hand to her lips.
The coronavirus bug was unknown then, but the old lady wasn't taking any chances.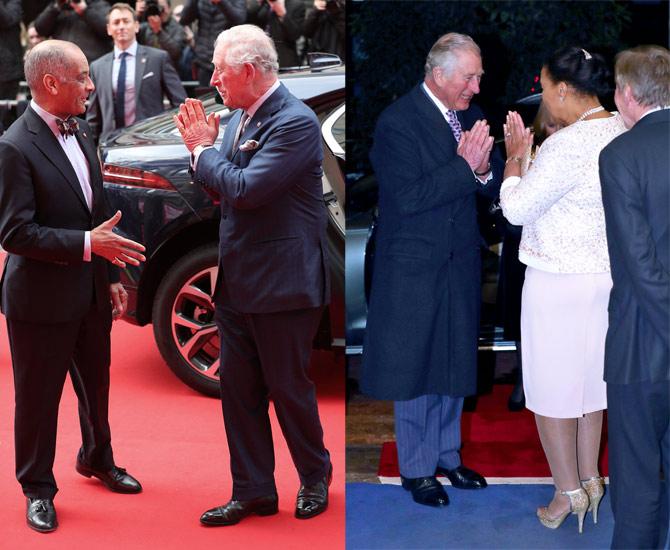 Namaste is the new Hello!.
But who would have thought Donaldd J Trump would even have heard of the gesture? As the devoted father-in-law of an orthodox Jew, he would know all about the Hebrew Shalom whose Arabic half-brother, as-salamu alaykum, peace be upon you, comes to us as the Muslim salaam.
Yet, the US president reminded Dr Leo Varadkar, Ireland's more-Irish-than-Indian prime minister, of his Maharashtrian ancestry with a namaste when the latter visited the White House.
Britain's Prince Charles also makes namastes which isn't surprising given the ecumenism that makes him yearn to be 'Defender of Faiths' rather than 'Defender of the Faith' when he ascends the throne, but, sadly, namaste notwithstanding, 71-year-old Charles tested positive for coronavirus.
It was French President Emmanuel Macron's greeting for Spain's King Felipe VI.
King Willem-Alexander and Queen Maxima of The Netherlands announced before paying a State visit to Indonesia that they would treat President Joko Widodo and Indonesia's premier nobleman, the Sultan of Yogyakarta, to a courteous namaste.
As descendants of the former monarchs of what used to be the Dutch East Indies they had some inkling of the Srivijaya and Majapahit empires whose Hindu-Buddhist culture lingers strongly in Indonesia's language, art and rituals.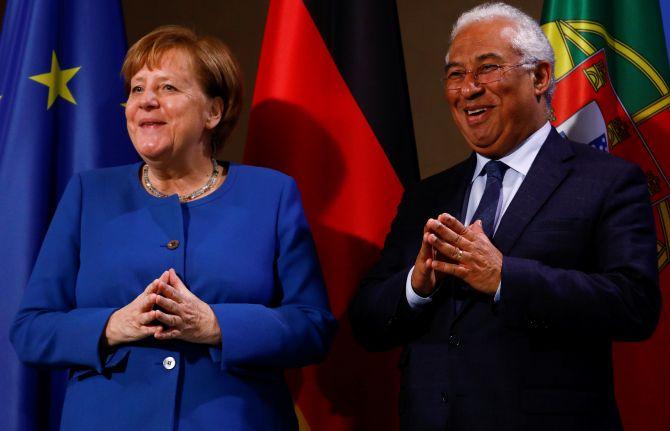 Greetings come in many forms. The Japanese bow. Robert Flaherty's 1922 film Nanook of the North was largely responsible for telling the world that a kunik -- nose kiss or rub -- is how Eskimos greet each other.
A possible explanation for this kiss substitute could be that when Inuits meet outside their ice igloos, nose and eyes are about all that are visible.
Hence, the 'Eskimo kiss' which will no doubt flourish until some clever scientist establishes that no human organ is more sensitive to infection than the nose.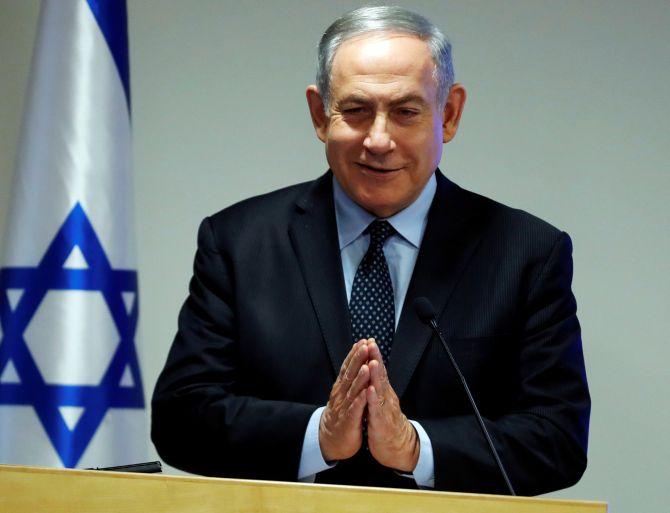 Spitting at someone is thought rude or uncivilised in most cultures around the world, but not for the robust Maasai tribe in Kenya and Tanzania.
For them it is a sign of respect or greeting, signifying welcome or farewell. It can also clinch a bargain and wish good luck.
By spitting in their palms before shaking hands, the Maasai blend the practices of two cultures.
Parents, friends, and family members spit on newborn babies to wish them good luck and long life.
It's also customary for a Maasai father to bless his daughter at her wedding by spitting on her forehead and breasts.
Told that the practice was unhygienic, a Maasai chief retorted 'Not as unhygienic as Europeans spitting in each other's mouths and calling it kissing!'
The 'How!' with which American Indians greet people in old Westerns is apparently a corruption of 'Hau', greeting of the Lakota, one of the three Great Sioux tribes.
It's said that a Lakota chief reputed far and wide for his phenomenal memory once breakfasted with a white trader who gave him scrambled eggs.
They didn't meet for many years after that until one day they ran into each other on the forest trail. 'How!' said the white man politely raising his right hand. 'Scrambled!' shot back the Lakota chief.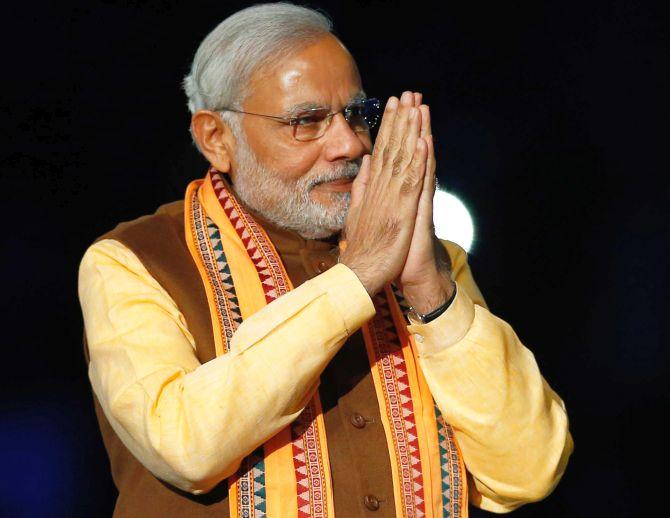 Believable or not, the swadeshi in Mr Joshi would approve of a white man adopting the indigenous greeting.
But the bear hug in which the prime minister loves to smother Western VIPs -- not China's Xi Jinping or Japan's Shinzo Abe but certainly Trump --might strike him as theatrical, boastful and, above all, unhygienic, in these stricken times.