As the pandemic unfolded, the India-China relationship has come under severe stress.
To restore normalcy, agreements between the two countries must be respected scrupulously in their entirety.
Where the Line of Actual Control is concerned, any attempt to unilaterally change the status quo is unacceptable, declares External Affairs Minister Dr Subrahmanyam Jaishankar when delivering the Sardar Patel Memorial Lecture-2020: India and the Post-Covid World.
The final segment of a multi-part feature.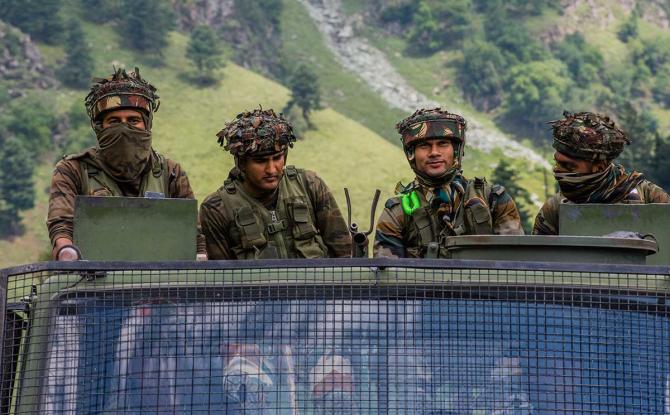 Unlocking the potential of global cooperation requires strong relationships with major powers.
In the past, the nature of the world order imposed its own constraints in that regard.
In many cases, the political and security overlay impacted collaboration in all other areas.
A strong bloc mentality also inhibited serious cooperation beyond formal partnerships.
Our own capabilities being less, we held neither great attraction as a market nor wielded much influence as a producer.
All of this has changed considerably in our favour.
India is one of the primary beneficiaries of the wider dispersal of power, the greater spread of prosperity and a looser global architecture.
We may still have a long way to go, but our stature grows with each passing day.
While that also means that we have to do more, this shift in sentiment is a powerful factor that must be fully leveraged.
And doing that means a more imaginative diplomacy that engages multiple partners to secure optimal outcomes.
It, of course, also recognises that the very nature of global interactions is now less rigid.
But while softer hands are needed to manage a wider canvas, our positioning and standing would depend very much on critical bilateral relationships.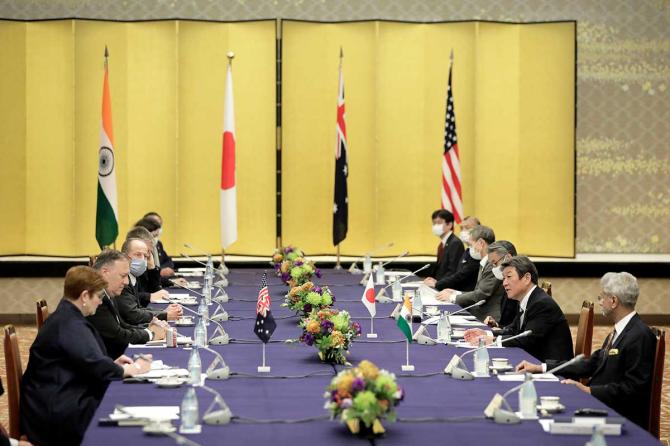 As India rose steadily in a changing world, a key element of that journey was its expanding ties with major power centres.
In virtually every case, the content of its ties grew substantially, whether weighed in terms of politics, security, economy, technology or community.
Some nations were more openly supportive of India's rise; others took nuanced positions.
The extent of convergence also inevitably varied, not just by the partner but on occasion, even by geography.
While each was naturally unique, what they shared was a common realization of global multi-polarity and inter-dependence.
India's own growing capabilities and influence made it a bigger factor in their calculations.
Management of these relationships, especially in a more frictional world, is not an easy challenge.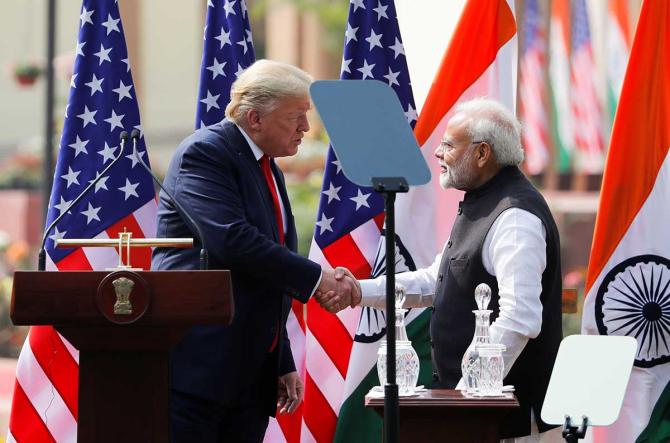 In respect of the United States, successive Governments on both sides have steadily pursued what has become a non-partisan endeavour.
A strong economic and technological complementarity, also reflected in their work culture, has laid a strong foundation.
And the diaspora has been a very effective bridge.
But it is in the face of emerging multi-polarity that both nations have developed a serious interest in more intensive engagement.
There are few domains that their agenda have now left untouched.
As their comfort levels improved, hesitations of history have been gradually put behind.
Compulsions of the global scenario will create stronger convergences that bode well for the future direction of ties.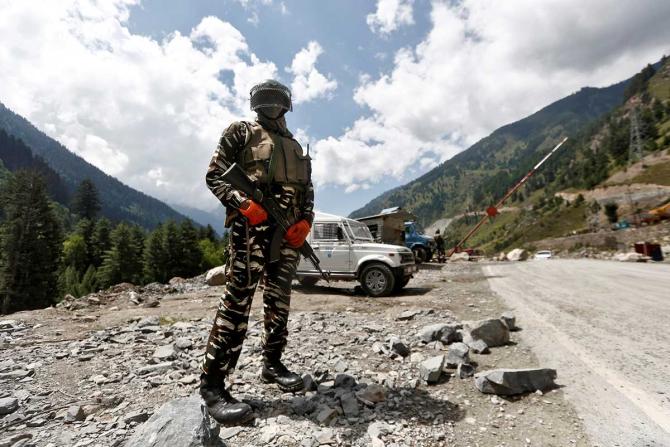 Where China is concerned, ties were stable for three decades as the two nations addressed inherited challenges and new circumstances.
Peace and tranquillity in the border areas provided the basis for expanded cooperation in other domains.
But as the pandemic unfolded, the relationship has come under severe stress.
To restore normalcy, agreements between the two countries must be respected scrupulously in their entirety.
Where the Line of Actual Control is concerned, any attempt to unilaterally change the status quo is unacceptable.
The relationship cannot be immune to changes in the assumptions that underpinned it.
Large civilisational States re-emerging in close proximity will not have naturally easy ties.
Their interests are best served by a sustained engagement based on mutual respect and mutual sensitivity.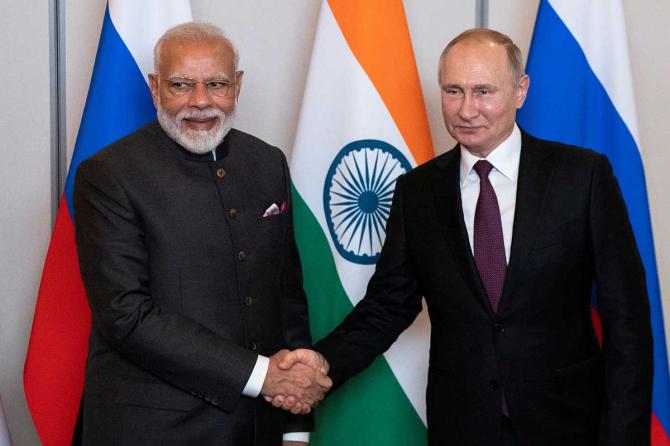 In a world with so many changes underway, India's relations with Russia have held remarkably steady.
The strategic logic that has sustained this relationship since its early days still remains largely relevant.
Collaboration in a range of sensitive domains has been its hallmark.
Societal sentiment has traditionally recognized the special nature of the ties so far.
Increased economic substance in their cooperation has also added greater ballast to the ties.
As both countries take stock of the post-Covid scenario, the intersection of their interests is likely to continue.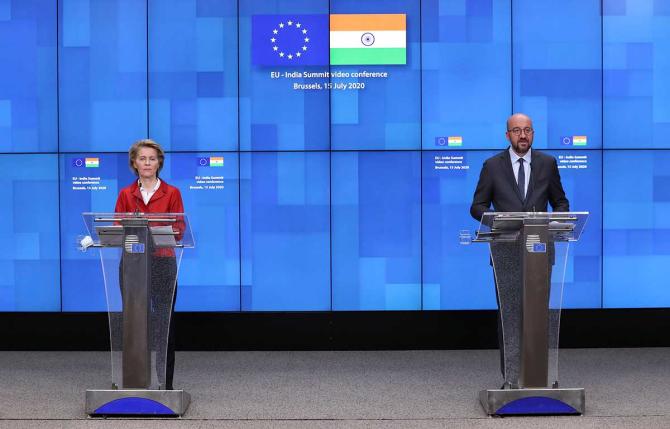 Insofar as Europe is concerned, India's engagement in recent years has transcended the focus on its larger members.
Those have been consolidated, even as we have sought a deeper relationship with the EU collective.
The partnership with France has assumed strategic connotations; ties with Germany are coming into their own; there is greater engagement with sub-regions of Europe, definitely more conversations with Brussels and probably, a refreshing of traditional ties with UK.
As a region full of capabilities, resources and best practices, Europe is a natural partner for a more ambitious India.
Its revived interest in the Indo-Pacific strengthens the relevance of this engagement.
Shared values and systemic trust mean more as geopolitics becomes sharper.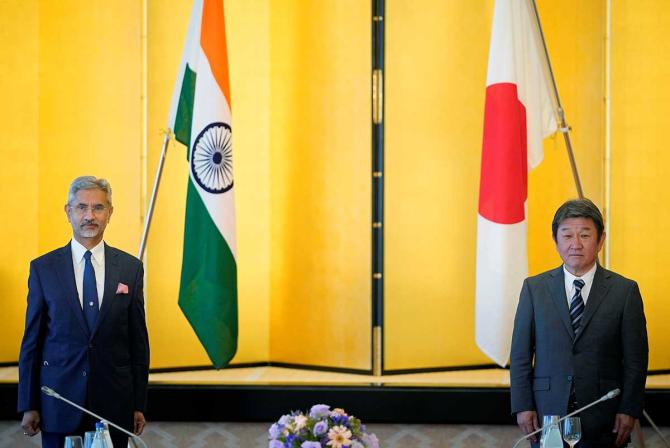 At the opposite end of the world, there is an equally strong case for accelerating the partnership with Japan.
Responsible for catalysing many aspects of India's modernisation, its true potential is still far from realized.
Today, the bullet train project promises to be the new flagship initiative, one that could profoundly change India's transportation, urbanization and technologies.
Japan can make a difference to India's participation in global supply chains.
The two nations cooperate closely on reforming multilateralism and have a strong shared interest in shaping the contours of their regions.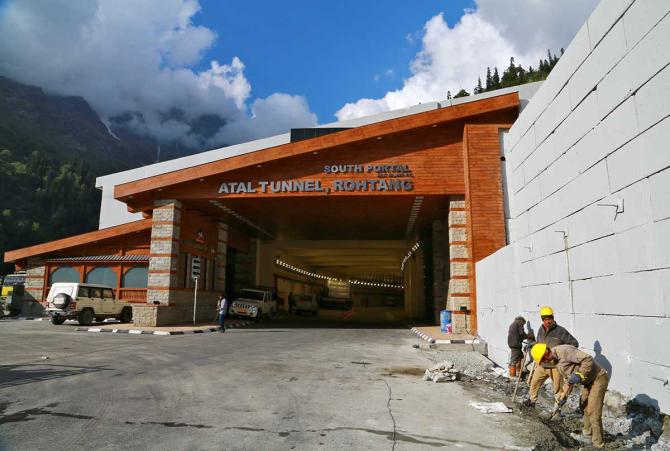 While engaging the different poles of an emerging global order, India will continue to give the utmost attention to its immediate neighbourhood.
In the last few years, this was visible in political attention, as much as in commitment of resources to building connectivity.
As an outlook, the Neighbourhood First policy remains generous and non-reciprocal in creating the basis for shared activities in different domains.
The initial fruits of these endeavours are already in evidence, with projects taking off across South Asia in power, roads, rail, energy, etc.
The flow of people and goods within the region has consequently improved discernibly.
In taking this forward, we would do well to remember that all neighbourhoods are a mix of emotions and economics.
Each, in their own way, are a reality and need to be addressed continuously.
However, the more transient political issues will not distract us from the larger goal of creating a shared space of common prosperity.
The challenge of cross-border terrorism, though, is one of a kind.
We have to be uncompromising in combating it.
If regionalism is to seriously develop, it would need not only a positive approach towards trade, connectivity and contacts but also an abjuring of terrorism as state policy.
Covid-19 has impacted every state of South Asia and their common recovery is contingent on their collaborative efforts.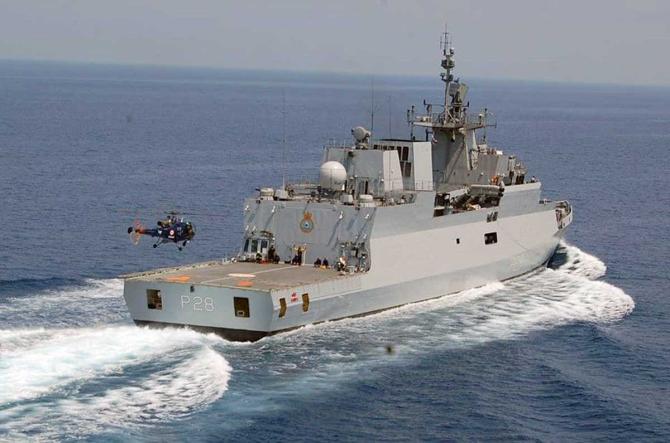 In recent times, India has also become more conscious of the extended neighbourhood, that is so much a part of its history and heritage.
This awareness has been propelled by a variety of economic, political, cultural and diaspora factors.
It has unfolded through an Act East policy that encapsulates the ASEAN and beyond.
Our partnership with Australia underlines how far that has taken us.
It is also expressed in the SAGAR outlook that provides a template to engage our maritime neighbours.
And it is visible in a noticeable level of attention given now to Israel, the Gulf Kingdoms and Iran.
Their aggregate impact has been to broaden the operational arena for Indian interests, while simultaneously drawing on a larger circle of resources and friendship.
These proximate regions are naturally the most intense when it comes to economic activities and diaspora presence.
They were also the most affected, therefore, when the pandemic led to an economic slowdown.
The benefits of our recent cultivation were evident in mitigating the consequences for India.
As the world limps back to greater normalcy, the enhanced quality of these relationships can help in the early revival of opportunities.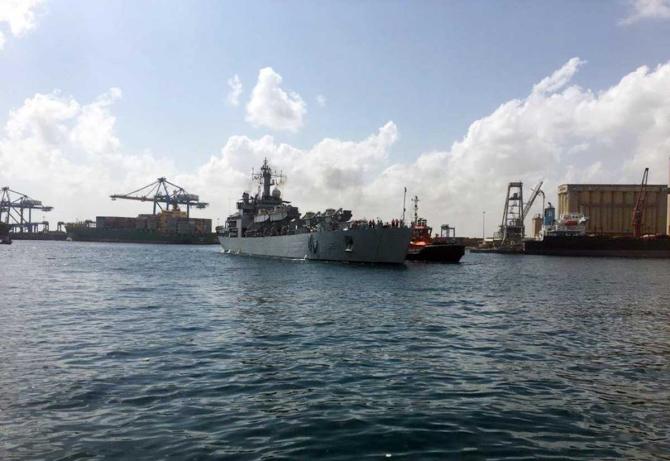 India will approach the world in a more proactive way in the aftermath of the pandemic.
Some of that will be driven by a global vision of its interests that it has steadily developed over the years.
Whether it is a deeper commitment to Africa that underlines our historical solidarity, or initiatives from the Caribbean to South Pacific that drive our developmental vision, this is a statement of our own evolution.
The pressures of the pandemic will naturally impart a different urgency to such engagements.
Where we can make a difference to the recovery and revival of others, we will do so unhesitatingly.
In terms of harnessing global capabilities, diplomacy abroad will match the boldness of reforms at home.
And we will take a much more holistic approach to policy challenges and their delivery prospects.
Indian diplomacy will be more integrated with our defence and security needs, more supportive of our economic and commercial interests, more aware of our technology capabilities and offerings, and more sensitive to the diaspora.
We will strive to be the exemplars of Team India, truly working as one so that our goals are met and our vision realised.
India will enter the UN Security Council for the eighth time as a non-permanent member on 1 January 2021.
With the passage of time, the case for a permanent presence has only grown stronger.
Starting now, we will press strongly for reformed multilateralism that would make the UN more representative of contemporary realities.
Naturally, our priorities will reflect our national interests; but they will also speak for the larger developing world constituency that we represent.
Voicing their concerns and needs has become even more important in the aftermath of Covid-19.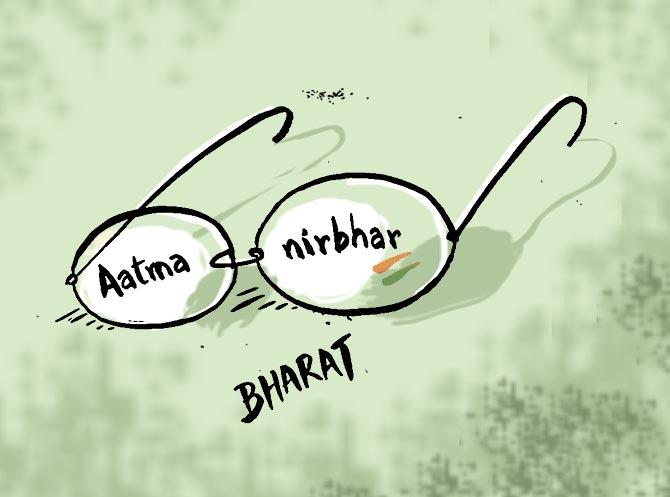 India's response to overcoming this turbulence and uncertainty is articulated in the vision of Atma Nirbhar Bharat.
In the words of Prime Minister Narendra Modi, 'It is not just about competition, but also about competence; it is not about dominance, but about dependability. It is not about looking within, but about looking out for the world.'
'So, when we say Atmanirbhar Bharat, we mean an India that is, first of all, self-reliant. A self-reliant India is also a reliable friend for the world. A self-reliant India does not mean an India that is self-centered.'
This worldview captures the agenda of recovery, resilience and reform that is the imperative of our times.
The prospect is of a self-confident and self-sustaining India whose greater capacities will make it a more effective player in the global arena.
It means policies that will promote and encourage our own entrepreneurship and innovation.
But it also proposes initiatives that open the pathway to greater international collaboration.
Striking an optimal balance between what we need to build at home, what the world has to offer, and what we can contribute, is not an easy exercise.
But the surest way of getting it right is to see it through the lens of overall socio-economic progress.
And it takes a humanistic Government to understand this clearly.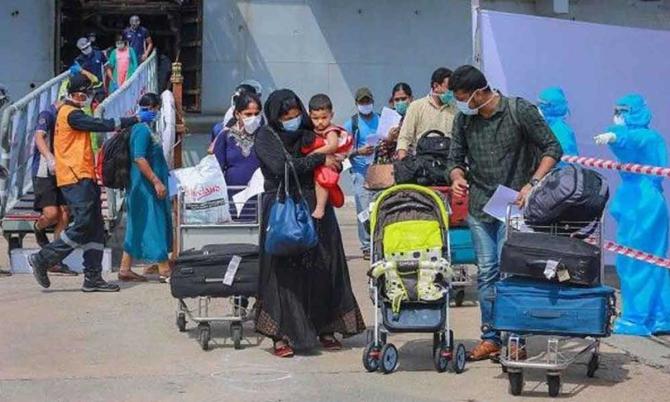 India represents one-sixth of humanity and its success and failure will, in many ways, shape its future.
While we may be numerically strong, our influence is still not proportionate to our capabilities or potential.
As someone who was quintessentially Indian, Sardar Patel would surely approve of a greater national self-confidence being expressed on the global stage.
Whether it is in terms of our heritage like Yoga or Ayurveda, our initiatives like the International Solar Alliance or the Coalition for Disaster Resilient Infrastructure, or indeed strategic concepts and diplomatic platforms that serve our interests, we are making commendable progress.
India is today more Indian abroad; the world is also more cognisant of this reality.
And this is not just about abstract ideas and intangible activities.
Taking care of its people is an intrinsic element of the rise of a nation.
For some time now, our pride in the achievements of the Diaspora has been matched by looking after our nationals abroad.
The pandemic was an exceptional test of resolve.
But the Vande Bharat Mission emerged as proof of the capabilities of New India.
I take this opportunity to salute all those who made it happen.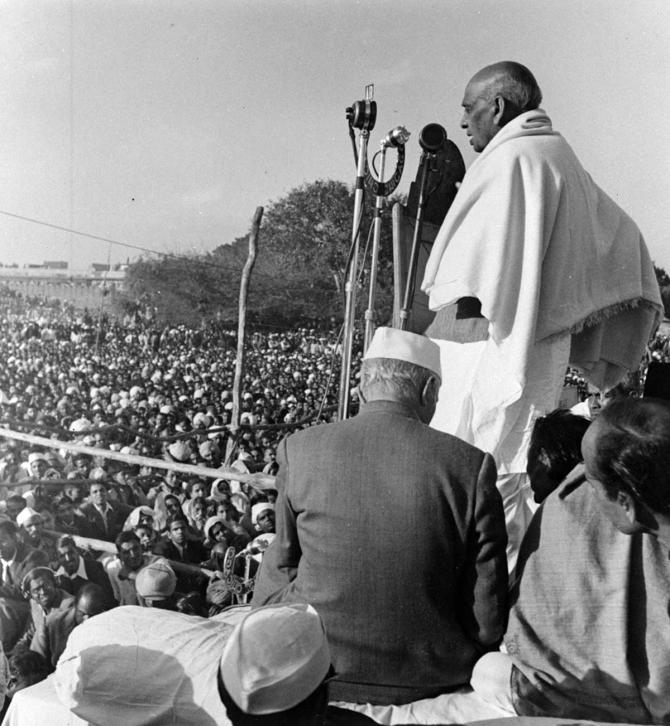 Sardar Patel steered India through the immediate aftermath of Partition and shaped the firm establishment of our modern nationhood.
He left us with his dreams of an India that would take its due place in the comity of nations.
But he also provided us the inspiration to traverse that pathway with determination.
His assessment of the landscape and the hurdles that we may face was always grounded in realism.
As we near the 75th year of our Independence and seek to overcome an unexpected challenge, transforming this crisis into opportunity would surely be his way of responding.
After all, iron men not only determine events in their own time but remain an inspiration that lasts years beyond.
Feature Presentation: Ashish Narsale/Rediff.com