Today is December 16, Vijay Diwas, commemorating the end of the war 43 years ago when India defeated Pakistan.
We salute the heroes of the 1971 War in this special series.
'Karachi burned for seven days'
An exclusive interview with Admiral S M Nanda, who led the Indian Navy during the 1971 war.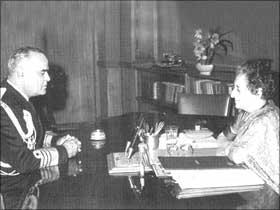 In This Series
External links